Clare golf is celebrating a great win by Woodstock's Aideen Walsh who captured the Ulster women's strokeplay title at Royal County Down.
She finished eight shots clear of her nearest opponent on Tuesday. Aideen who teaches in Leixlip plays off +2. She devotes a lot of her spare time to coaching junior members at Woodstock.
Shannon Golf Club:
Club professional Artie Pyke's prize was played for at Shannon last week when there was a big entry over four days.
Shaun Kenny (14) emerged as the winner with 63 and he had a shot to spare over Cian Gleeson (28) with third place filled by Andrew Pearse (20), also with 64.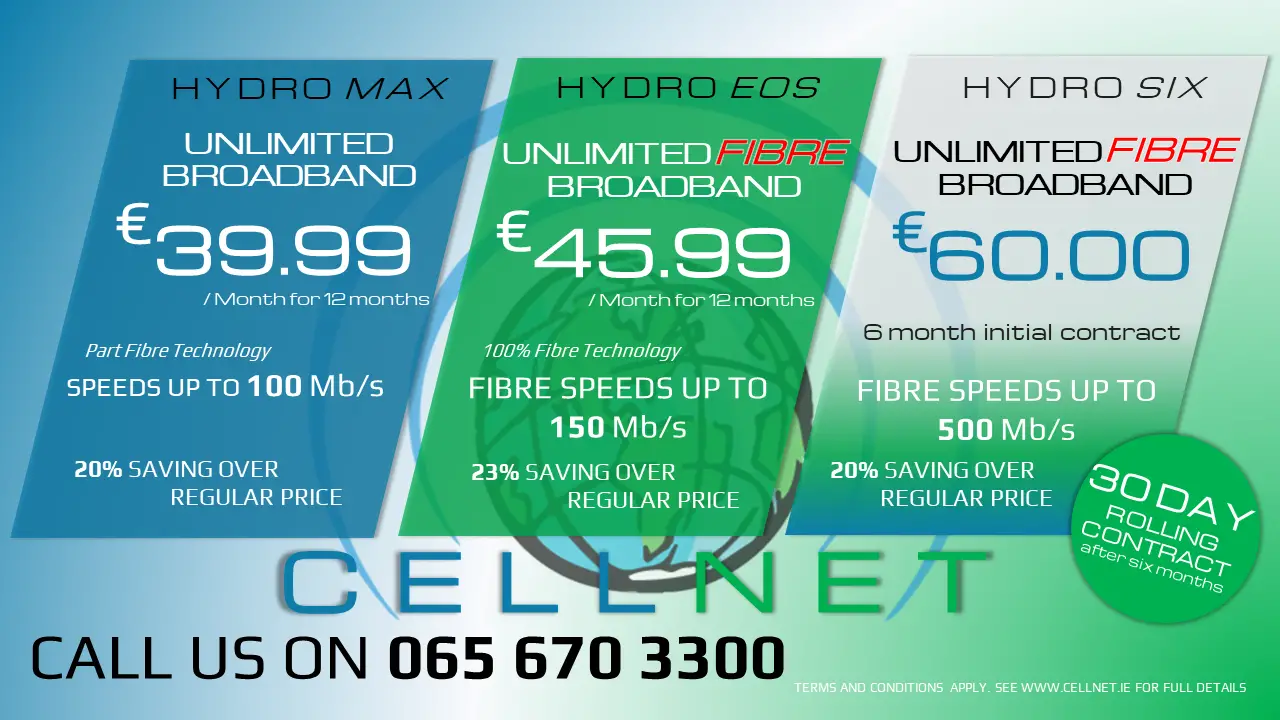 They were followed by Michael Kilmartin (18) with 66, Paul Keary (8) with 66, Patrick Moroney (10) with 67, Gary O'Brien (21) wth 67, Paul O'Connor(10) with 67 and Cathal McDonagh (26) with 68. Chris Willetts (4) won the gross with 73.
Last week's 9 hole singles (block 1) was won by Chris Price(8) with 21 points from Jeremiah O'Connor (11) with 20 points with third spot filled by Niall Murphy (12) with 20 points. The block 2 winner was Conor Hayes (12) with 21 points
The winners of the men's modified scramble at Shannon were Toddy Nelson (15), Pat Madden (14), Tony Pearl (20) and Gordon Flewett (25) with 107 points.
In a similar competition last week the winners were Brian Downey (16), Aidan O'Donovan (20), Eoghan (10) and Brendan McAteer (22) with 102 points. In second place with 101 points were Niall McMahon (18), Liam Nolan (13), Joe Sheehan (16) and Rupert Bagnell (21).
In the 9 hole singles Colin Hehir (9) won with 23 points from Paddy Devanney (13) with 22 points and Stephen McGrath (10) with 21 points.
Woodstock Golf Club:
Brian Mulcahy (17) won last week's club singles at Woodstock with 46 points from David McCarthy (7) with 42 and Ryan Enright (8) with 42 The winners of the team of four scramble were Dennis and Mar McCarthy, Martin Lyons and Kieran Browne with 50 nett from Tony Neville, Liam O'Connor, Steve Lahiffe and Brendan Keogh with 51.35. In third spot with 51.65 were John McGrath, Joe Casey, Willie Thompson and Ian Birchal.
The Woodstock seniors outing, a team of three modified scramble, on Tuesday was won by Martin White, Mike Gardiner and Michael Griffin with 52 points.
Ennis Golf Club:
The senior ladies section at Ennis held team events over the past two weeks and both events attracted big entries.
On May 21 the winners were Marie Dilleen, Joan Murphy, Rita O'Brien and Mary Lenihan with 61 points and they won by three from Mary Murray, Eileen Corry, Kathleen Pyne and Anne Casey with third spot filled by Claire Kennelly, Joan Tassie, Anne White and Anne Kelly with 56 points.
On May 28 the winners were Deirdre Molyneaux, Claire Ruane, Anna Marie Darmody and Nuala D'Auria with 50.5 points with second spot filled by Bernie Brooks, Alice D'Arcy, Una Patton and Kathleen Pyne with 55.7 points. In third spot were Phil Butler, Kathleen Frehill, Margaret Flanagan and Anne White.
Last week's competition was won by Phil Butler, Claire Kennelly and Maureen Maloney with 60 points from Deirdre Molyneaux, Joan Tassie and Claire Ruane with 59 points. In third place, also with 59 points, were Nuala D'Auria, Mary Murray and Anne White.
Doonbeg Golf Club:
Maurice Mangan was the winner of last week's competition at Doonbeg Links with 48 points He won from Donnacadh Nagle on 39 and John McGuire on 38.
In the previous week's competition the winner was Michael Conway with 40 points from Shane Igoe with 38 and Timmy Killeen with 34.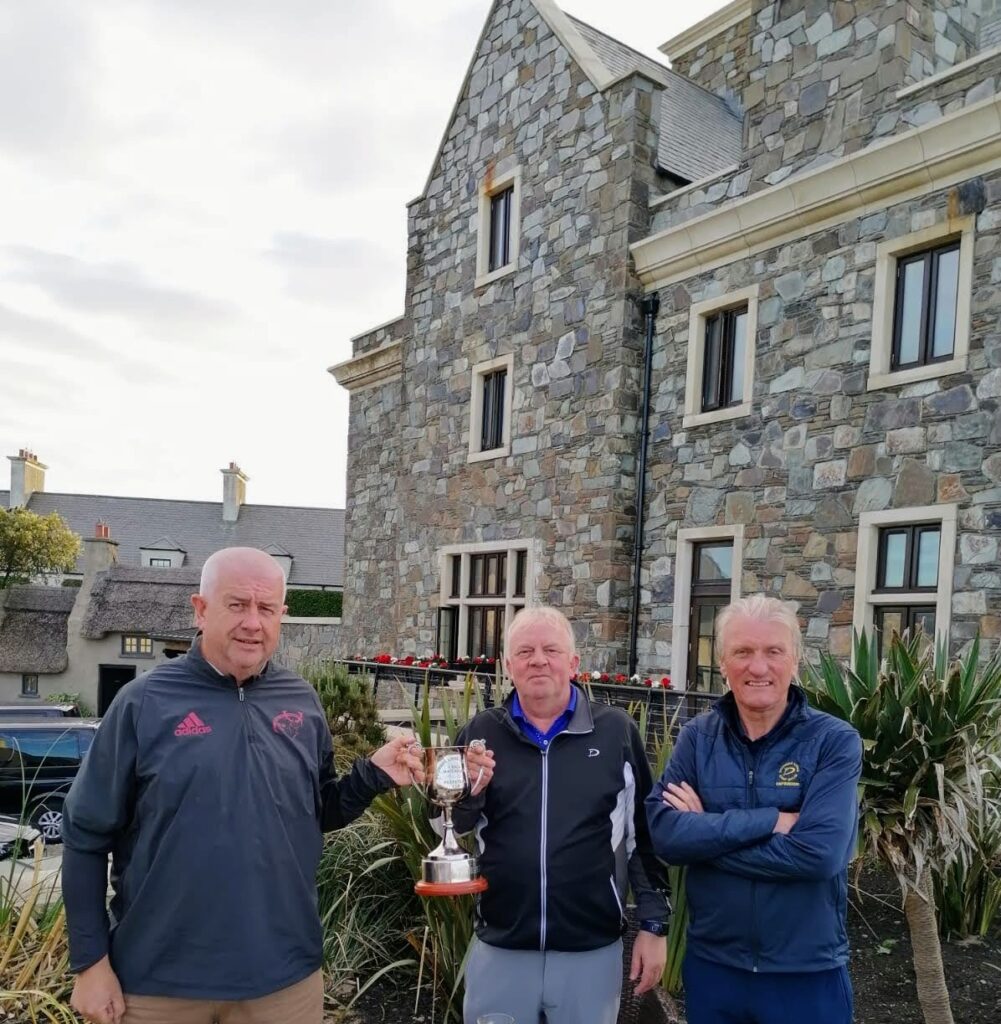 Dromoland Golf Club:
Brian Shally was the winner of the June Bank holiday weekend singles at Dromoland with 43 points from Paul English with a similar score, Noel Stapleton was third with 42 followed by Diarmuid O'Connor with 41 and Darren O'Neill with 39.
In the men's 9 hole mid week competition Hugh O'Neill was the winner with 21 points from Ian Mulready with a similar score while Billy O'Mahony was third with 20 points.
In the ladies 18 hole competition Ann Moloney was the winner from Carola Wixted with Cathy Casey was third. Siobhan Doohan won the 9 hole competition from Niamh McDermott.
This week's 18 hole competition was won by Katriona O'Neill with 35 points from Majella Cotgreave, also with 35w points while the 9 hole competition was won by Mary Galvin with 21 points from Carola Wixted with a similar score.