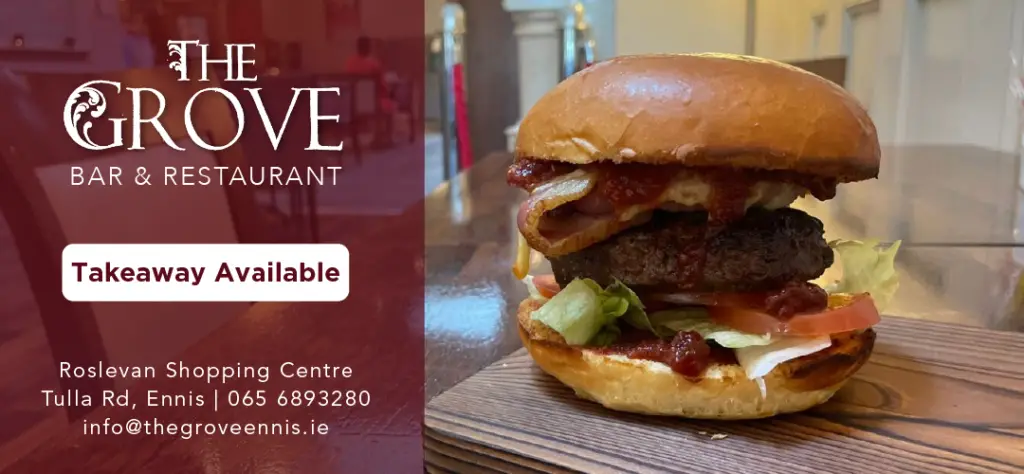 *Broadford players celebrate. Photograph: Gerard O'Neill
Broadford were crowned Clare under 21 B hurling champions at Clarecastle this Saturday afternoon where they recorded a one point win over Kilmaley in a tie which produced some exciting hurling with the teams level on five occasions.
Broadford 1-14
Kilmaley 1-13
Venue: Clarecastle GAA Club
It's a second title at this grade for Broadford since their success in 2019 with players including Paddy Donnellan and Cian Mulqueen winning a second U21 championship.
Kilmaley lamented the absence of Gearoid O'Grady through injury, the Kilmihil footballer has recently been drafted into Brian Lohan's county senior hurling panel.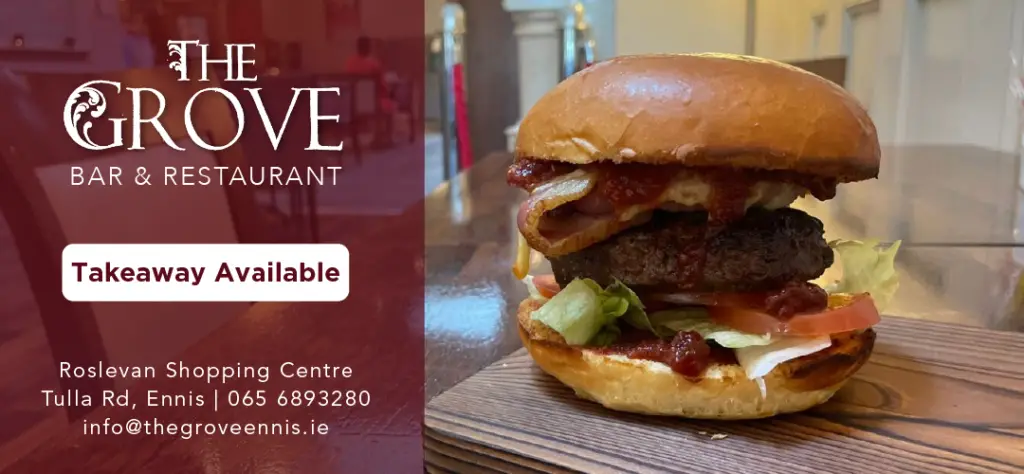 There was some confusion at the end as referee Kieran Liddane blew the final whistle as the signalled two minutes of 'added time' drew to a close only to resume the game to allow for a line ball for Kilmaley to be taken.
Linesman Paul Howard had the flag raised but the referee hadn't seen this. Once the lineball was taken the final whistle sounded and Broadford celebrated a win they just about deserved.
The teams were level on four occasions in the first half and went to the break at 0-8 each. Within a minute of the resumption Kilmaley struck for a goal from full forward Colm Killeen but there was a strong response from Broadford which played a key role in their victory.
From the resumption of play after the Kilmaley goal, Niall O'Farrell pointed before James Vaughan found the net in the fourth minute to level the tie at 1-9 each. Three unanswered points followed for the East Clare side giving them a lead they would hold to the finish.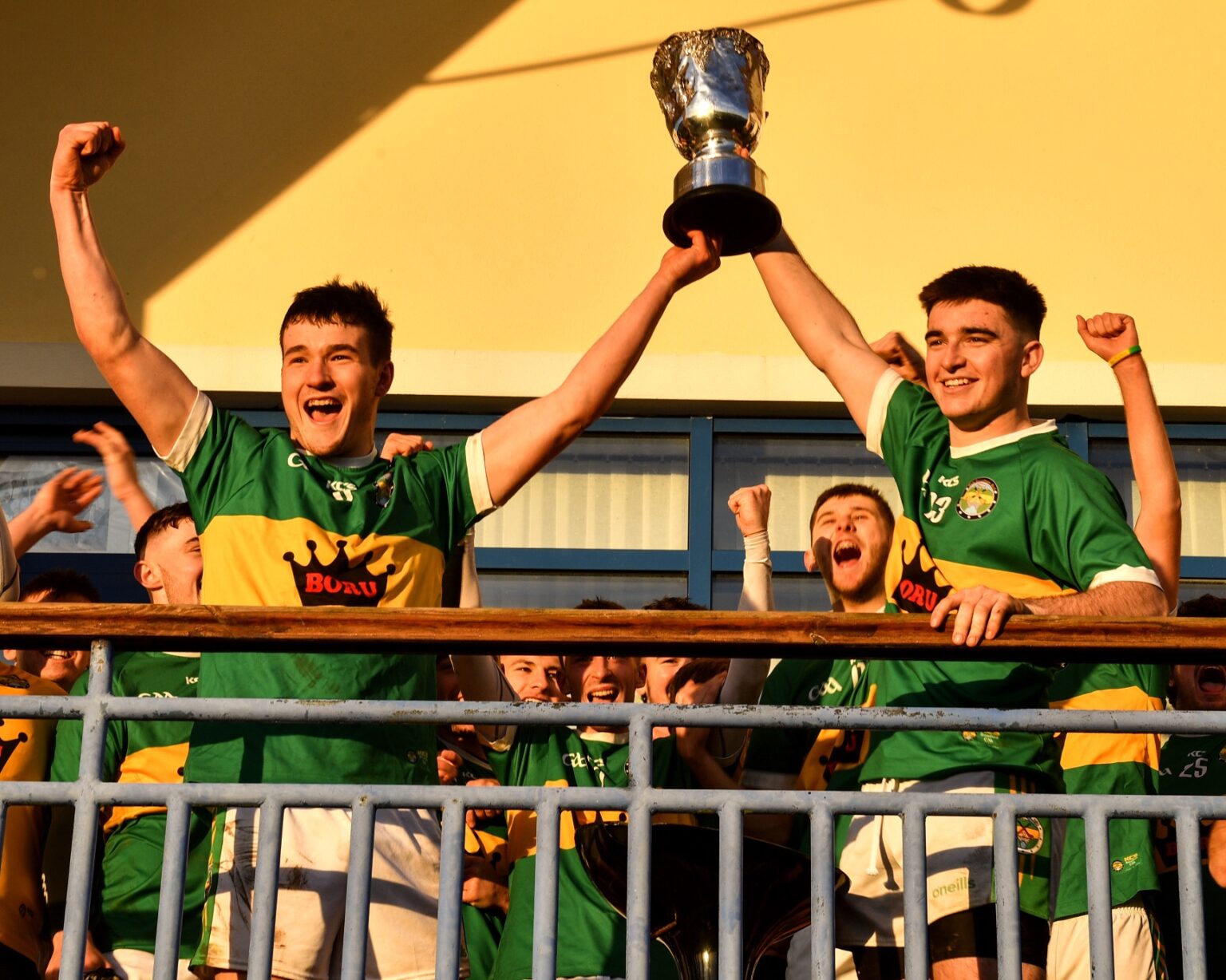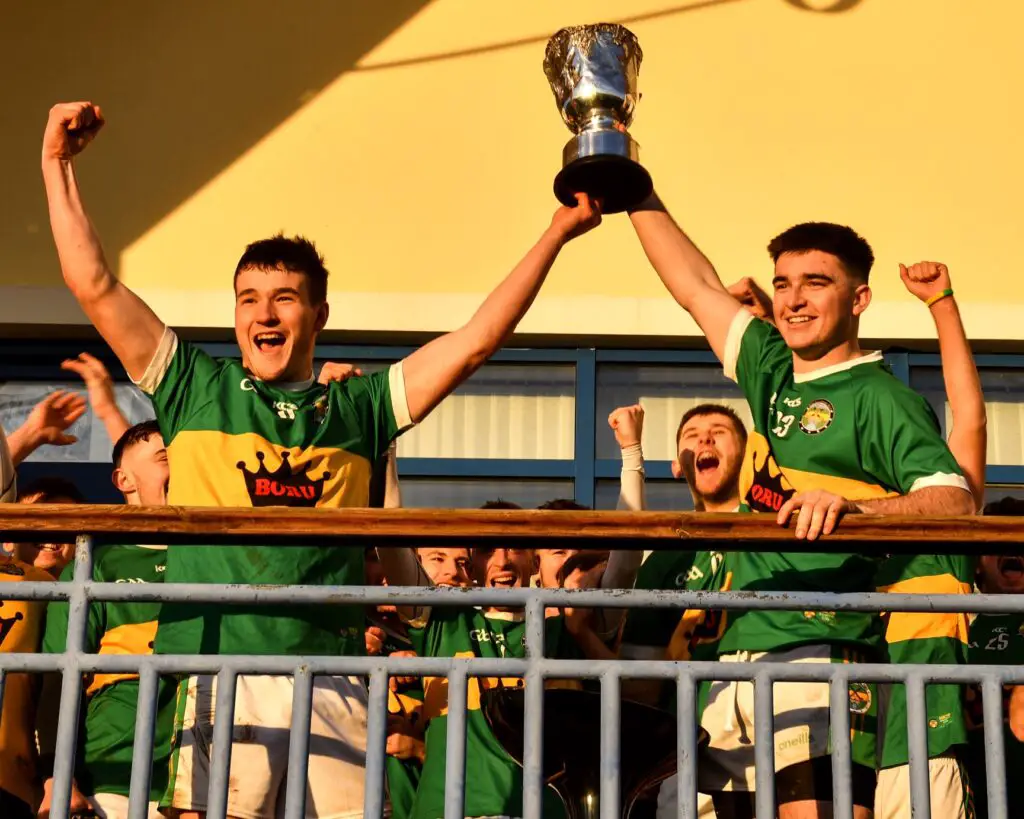 Before a big attendance, the teams swapped points twice in the opening five minutes before Kilmaley struck for two in a row giving them a lead they held until the twentieth minute when O'Farrell landed his fifth of the afternoon to tie up matters for the third time.
Colm Killeen's goal in the opening minute of the second half gave Kilmaley a lead that many felt would prove decisive but Broadford's response was strong.
Vaughan's goal in the fourth minute of the half levelled matters before Conor O'Donnell, Oisin Kavanagh and O'Farrell all landed points to push the new champions three clear.
Kilmaley stormed back and when Cian Neylon landed a 55m free five minutes from time there was just a point between the sides.
Oisin Kavanagh who landed four points in the second half, restored his side's two point advantage as the game drifted into 'added time' and while Cian Neylon replied with a like score for Kilmaley, time was not on their side and Broadford held on on a day when Paddy Donnellan, Niall O'Farrell, David Boland and Oisin Kavanagh were prominent.
Brian McMahon, Jack Warren, Thomas MxGuire, Sean Ronan and Cian Neylon did well for Kilmaley who lined out without senior player Gearoid O'Grady due to injury
Scorers Broadford: Niall O'Farrell (0-7, 2 frees, 1 '65); James Vaughan (1-1), Oisin Kavanagh (0-4); Conor O'Donnell, Cian Mulqueen (0-1) each
Scorers Kilmaley: Cian Neylon (0-7, 4frees, 1 '65) Colm Killeen (1-2); Sean Ronan (0-2) Thomas McGuire, Dyan Keane-Hayes (0-1) each
Broadford:
1: Peter O'Farrell
2: Cathal O'Sullivan
3: David Boland
4: T.J. Dillon
5: Cormac O'Brien
6: Paddy Donnellan
7: Cian Mulqueen
8: Gearoid Vaughan
14: Conor O'Donnell
13: James Vaughan
9: Niall O'Farrell
12: Denis Fahy
11: Oisin Kavanagh
10: Alan O'Brien
15: Conor Phelan
Sub:
18: Jack Ward Murphy for Fahy (47)
Kilmaley
1: Ryan Murphy
2: Luke McMahon
3: Kenneth Higgins
4: Jack Warren
5: Enda Haren
6: Brian McNamara
7: James McGuire
8: Thomas McGuire
9: Diarmuid Cahill
10: Sean Ronan
18: Conor O'Rourke
12: Dylan Keane-Hayes
13: Tomas Clancy
14: Colm Killeen
15: Cian Neylon;
Sub:
25: James Fitzpatrick for Rourke(half time)
Referee: Kieran Liddane (Sixmilebridge)