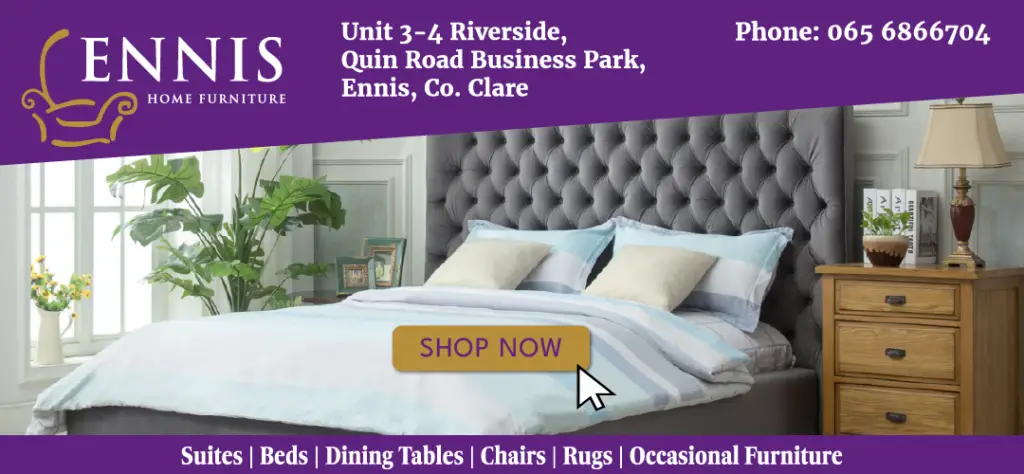 In February 2017, the one in a billion birth of four identical quad heifers on the Clair farm in Maghera, Lahinch received national coverage and now two of the foursome are expecting twins.
Rosie, Fluffie, Mia and Jenny are now two years old, their mother Bawny a Hereford cross this month gave birth to twins. Bawny has now had 15 calves in 11 years and despite farming for over 70 years, Tom Clair has never seen her likes before.
"By God she's one of the best, it's often three of them wouldn't produce 15 calves in their lifetime," he told The Clare Echo. "I figured she was carrying the twins this year," he said, two years ago Tom made a similar prediction but received a most pleasant surprise when not one but two extra additions arrived in what geneticists have classed a one in a billion birth with previous incidences at Norfolk (2004) and Texas (2015).
This time round, Tom didn't expect any surprises, "I didn't but you could expect anything out of that lady". He added, "Anyone can have twins, a lot of them have twins but it's the fact the quads are gone in calving and carrying twins is what's making it special again".
"The quads are gone in calving and there are two of them carrying twins, they are due to calve in September or October, it will be all go again," Tom predicted. "They made mighty news that time," he recalled of their birth and how camera crews from all over Ireland travelled to their farm outside Ennistymon, "they never looked back" he said of the heifers.
Labelled as Ireland's happiest and proudest farmer at the time, Clair was nonplussed with what others thought but admitted to really enjoying the subsequent All-Ireland Ploughing Championships. "The week of the ploughing was the highlight of it all. All the people that went through to the stand to see them for the three days, you couldn't put a figure on it".