Two Clare entrants have been included in the tenth Ireland's Own Anthology of Short Stories and Memories.
Forty winners and highly commended entries from almost 500 participants of the long-running Ireland's Own writing competitions are featured in the publication, two Clonlara writers are among them.
Marion Fenton from Doonass in Clonlara was runner up in the beginners short-story category for 'Death, The Leveller' which sees the former wife, few friends and acquaintances of the late Paddy Finnegan gather to bid farewell to the man who lost his long battle with alcoholism.
Married with two grown up children, Marion recently retired from nursing and has done some courses in creative writing. She has written a few short, autobiographical fiction stories in recent years but this was her first entry in a writing competition.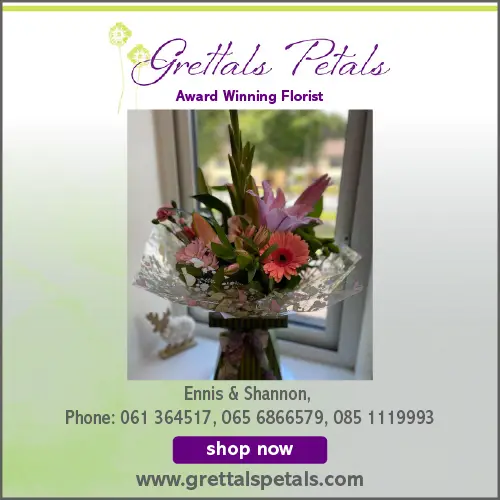 Tipperary native Liam Cahalan who now resides in Aughboy, Clonlara was runner up in the memories section. He is married to Deridre, they have four adult children and three grandchildren. Since retiring in the last five years, Liam has been writing on and off, he is a previous winner in the memories section of the Ireland's Own Writing Competition and a runner up on two other occasions. He describes himself as a keen hill walker who plays the guitar and concertina.
Liam's story 'The Sunday Game' is about the weekly card games played in neighbours houses and all the attached rituals which were part of the social fabric of the time.