*Clare goalkeeper Stephen Ryan will be lining out for Kilrush Shamrocks. Photograph: Burren Eye Photography
SUCH is the competitive nature of the Clare intermediate football championship that all clubs that have made the jump up in recent seasons have held their own in the top tier.
St Breckan's are now one of the strongest sides in senior since winning the intermediate in 2019, St Joseph's Doora/Barefield have made the knockout stages for successive seasons, 2021 winners Corofin reached the semi-finals and were one game away from a senior final last year while Kildysart will aim to maintain this trend in their first campaign back at the top table in eighteen years.
It adds to the excitement as the twelve teams vying to get their hands on the Talty Stores Cup head into action.
Beaten finalists last year, Cooraclare have a weakened hand with Pearse Lillis a county veteran at the age of 26 now based in the United States while promising midfielder Brian McNamara is sidelined for a length spell after rupturing his spleen in a freak accident. With Clare great, Martin Daly now in charge of the Milesians they will remain a strong force despite the loss in quality personnel.
Kilmihil will be looking to bounce back to the senior grade at the first opportunity. They've turned to former Doonbeg player Brian Dillon to guide them in their efforts while on the field the showings of Ciaran Downes, Martin O'Leary and Sean Crowley will be central to their cause.
O'Currys have continually shown their ability to match any opposition, their spirit is a match for anyone but strong footballing pedigree will see them as one of the leading contenders.
Wolfe Tones will also be keen to try renew their status as a senior dual-club. Their squad is stronger this season and they'll be battling alongside Kilmihil, O'Currys and Shannon Gaels in Group 1.
Depending on the amount of players they lose this weekend to their senior team, Ennistymon's tag as favourites to progress from Group 2 could be dented. Liscannor though just up from the Junior A ranks are a team capable of causing an upset while Naomh Eoin and Coolmeen will equally fancy their chances of progressing to the knockout stages.
In Group 3, Cooraclare and Kilrush are likely to wrestle for top spot but a Banner breakthrough is a strong possibility while Kilfenora who in the past two weeks saw their management resign face an uphill battle in trying to stay intermediate.
Clare intermediate football championship
Group 1:
O'Currys
Management: Dinny McMahon (manager), Andrew Curtin, Sean Rouine, Stephen Rowan, Damien Clohessy.
Captain: Cathal Downes
Vice Captain: Shane Browne
Key Player: Sean Haugh
One to Watch: Jonathan Clancy
Fresh Blood: Eoin Kelly, Jonathan Clancy
Departures Gate: Michael O'Shea (retired), Sean Murphy (emigrated)
Titles won: Three
Last season's run: Beaten in the semi-finals by eventual winners Kildysart.
Schedule:
Round 1 vs Wolfe Tones
Round 2 vs Kilmihil
Round 3 vs Shannon Gaels
"We'd a great run last year, we're hoping to build on that and take it day by day with the panel we have, it's a small panel and we are tight on numbers".
"We're in a very hard group, if we can compete and come out of the group then we will be in a great place".
"It's Wolfe Tones first and we had a good match with them last year in the second round of the championship, they pulled away in the last few minutes and won by five points with a goal in the last few moments" – Dinny McMahon.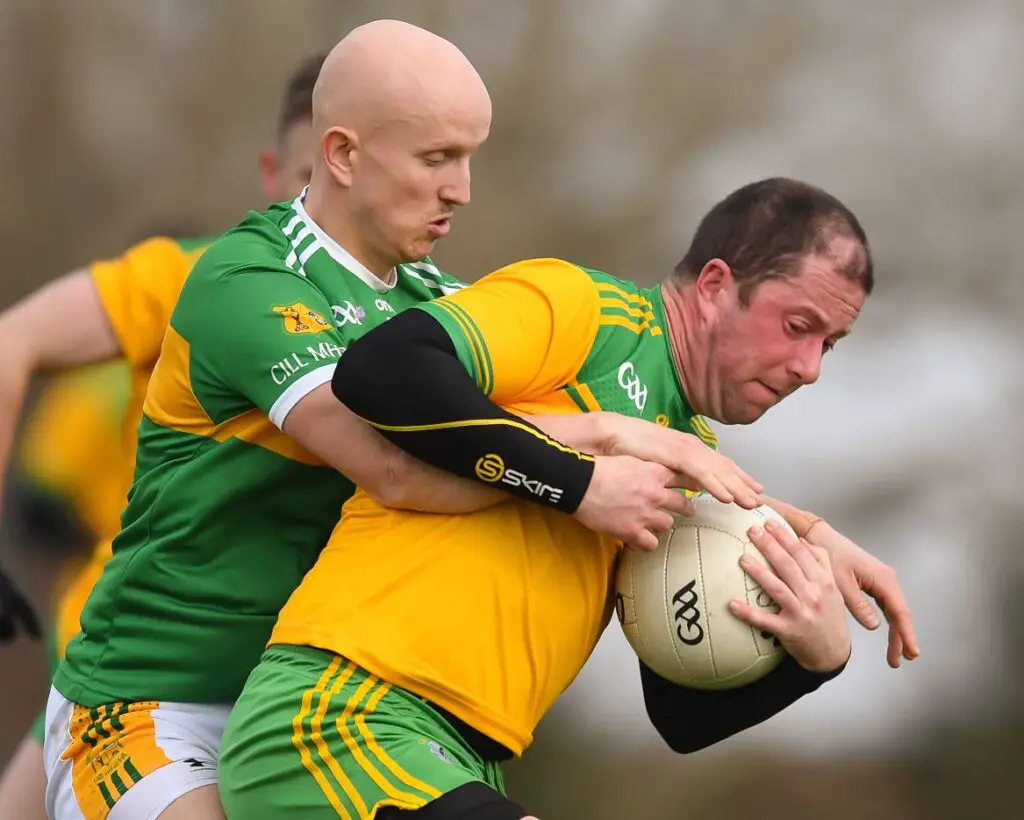 Wolfe Tones
Management: Johnny Bridges (manager), Kevin Cahill (selector,) Kieran Ryan (coach), Barry Murphy (stats), Aoife Hogan (physio), Conor Shannon (S&C).
Captain: Dean Devanney
Key Player: Jayme O'Sullivan
One to Watch: Eoghan Casey
Fresh Blood: Robert Cahill, Colin Riordan, Fionn McInerney, Joe McGauley, Gary Leahy, Stephen Donnellan, Sean Costelloe
Departures Gate: N/A
Titles won: Five
Last season's run: Defeated by Ennistymon in the quarter-finals.
Round 1 vs O'Currys
Round 2 vs Shannon Gaels
Round 3 vs Kilmihil
"Our main focus is the first game and getting a win in the first game, we had a disappointing league and we got relegated, we're taking it step by step, we have a lot of hurlers on the football panel. We're no different to anyone in that our main objective is to win the championship but the first game is always crucial".
"The hurlers had preference in Shannon for the last couple of weeks with their game on first, we are working well with the hurling management but this is the first proper full week that we've had everyone".
"We're in a tough group, we played the Gaels and O'Currys last year and we beat both of them but we're not taking anyone for granted. We lost to O'Curry's in the league and that game effectively relegated us, our main aim is getting a win on the board, we're hoping everything comes together and that the lads bring their a game to perform on the day. We have lads that are injured that are trying to get back, we have a big panel but it's down to the fifteen and the five subs that come on, we're expecting a big battle in a tight pitch this weekend". – Johnny Bridges, Wolfe Tones manager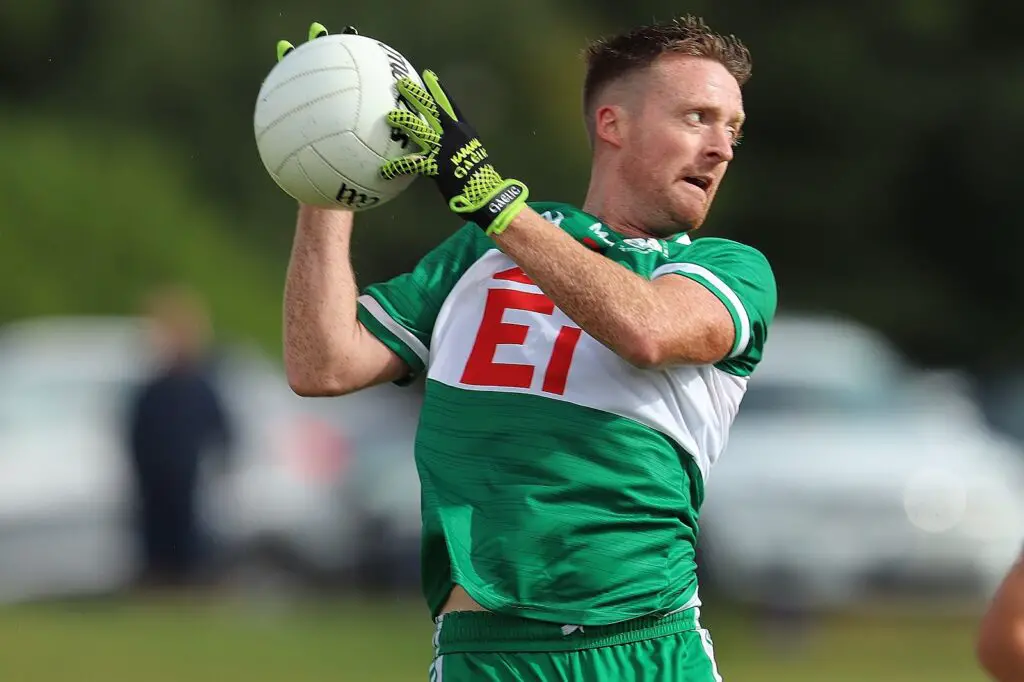 Kilmihil
Management: Brian Dillon (manager/coach), Paul Reidy (selector/coach), Michael Doran (selector), Conor Crowley (selector)
Captain: Fionn Febbraro and Martin O'Leary
Key Player: Ciaran Downes
One to Watch: Michael Cotter
Fresh blood: Michael Cotter, David Lernihan,
Departures Gate: N/A
Last season's run: Relegated from senior championship
Titles won: Four
Schedule:
Round 1 vs Shannon Gaels
Round 2 vs O'Currys
Round 3 vs Wolfe Tones
"The focus for the year has to be to try get back to the senior ranks. We're in a very difficult group, we've a local derby with Shannon Gaels to start it off on Saturday. O'Currys were very unfortunate to not get to the intermediate final last year losing to Kildysart in the semi-final and we've Wolfe Tones who on their day can beat anyone in the championship. The overall focus for us is to get back up to senior".
"Everyone in the group sees it as an opportunity to take points off each other, the four are very even teams. We've a local derby at the weekend, both clubs have amalgamated at underage level so guys who have played together on underage teams will be playing against each other and it brings a different dynamic".
"From day one when we met at the end of January, the attitude of the lads has been really good, we've picked up a few injuries along the way but the guys have done very well, they see it is a great challenge and are chomping at the bit" – Brian Dillon, Kilmihil manager.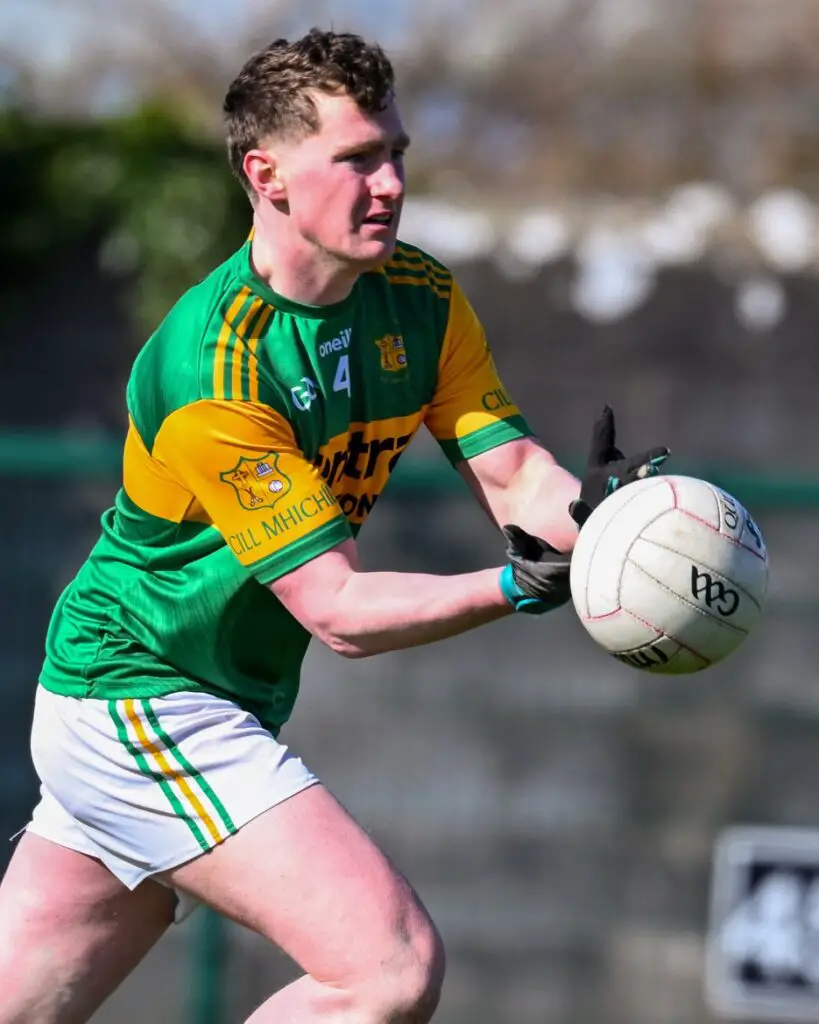 Shannon Gaels
Management: Michael Coughlan (manager), Michael Crehan (coach), Brian Berminghan (selector)
Joint captains: Dylan Kenny & Jack Reidy
Key player: Darragh Bohannon
One to watch: Dylan Kenny
Fresh blood: Damien Downes
Departures Gate: Aaron Malone Smith (RIP)
Titles won: Two
Last season's run: Eliminated on penalty shoot out to Kildysart in quarter-finals
Schedule:
Round 1 vs Kilmihil
Round 2 vs Wolfe Tones
Round 3 vs O'Currys
"It is a tough group, we start off with Kilmihil in a local derby but we have to meet them at some stage".
"We weren't happy with being relegated from the league but a lot of players got a chance during the league and we had a few lads that were unavailable due to being on the county panel" – Michael Coughlan, Shannon Gaels manager.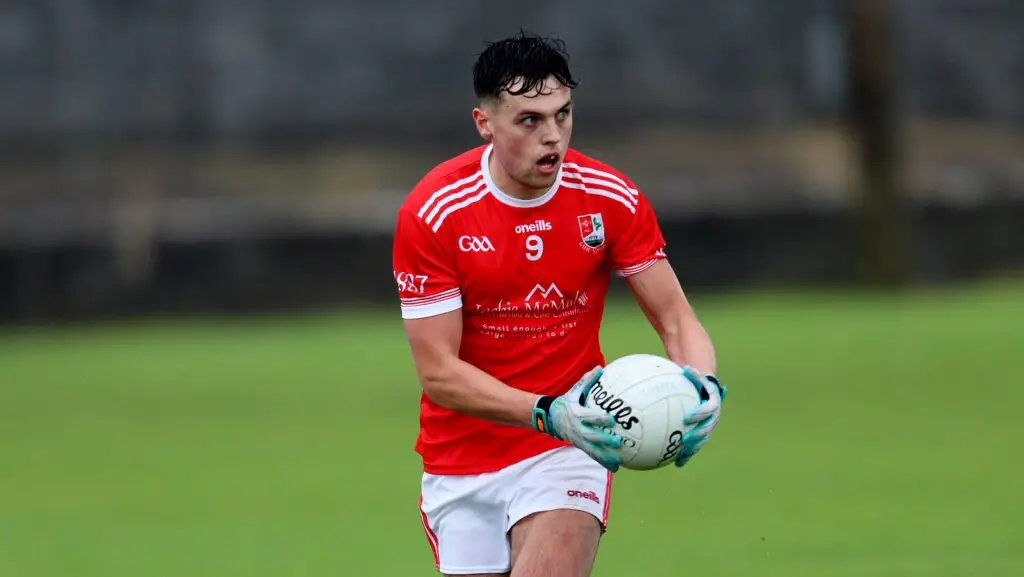 Group 2
Ennistymon
Management: Brendan Rouine (manager), Shane Talty (selector), Tom Aherne (selector), Michael Rouine (selector).
Captain: TBC
Key Player: Lawrence Healy
One to Watch: Dara Rouine
Fresh Blood: Mark Kelleher, Sean Conneally, Paudie Considine, James Cullinan, Killian Malone, John Murphy.
Departures Gate: Lawrence Healy (injured), Oisin Vaughan (injured), Ciaran Devitt (injured).
Titles won: Two
Last season's run: Reached the semi-finals where they lost out to Cooraclare
Schedule:
Round 1 vs Coolmeen
Round 2 vs Liscannor
Round 3 vs Naomh Eoin
"I don't think there's any pressure on us to get back to the semi-finals, we just have to go out and play our game to the best of our ability. It is a good level to be performing and playing at for our lads especially for the guys who want to move onto our senior team".
"We are coming up against all established seasoned teams, each one of them would have very settled teams whereas we'd be trying to integrate young lads and see what we have available".
"Our objective is to try avoid relegation first and foremost, we need to get a result somewhere and start looking up from then but we hope to progress to the knockout stages". – Brendan 'Beano' Rouine, Ennistymon manager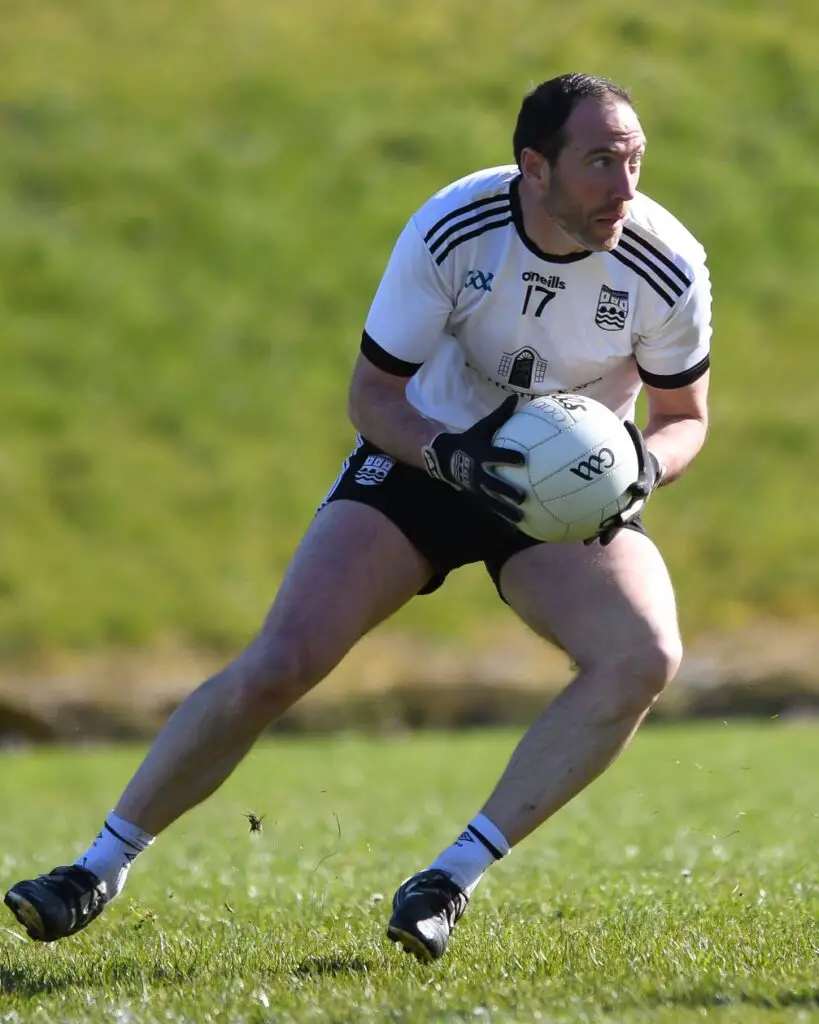 Coolmeen
Management: Frank Kennedy (manager), David Neenan (selector), Declan Corry (stats), Sean McMahon (stats), Shane McMahon (stats)
Captain: Brian Markham
Key Player: Cathal O'Connor
One to Watch: Aaron Kelly
Fresh Blood: Mark Meaney
Departures Gate: Thomas Coffey, David Hehir, Adam Carrig, JJ Carrig, Martin McMahon
Titles won: Two
Last season's run: Defeated Michael Cusacks in relegation final to consolidate status
Schedule:
Round 1 vs Ennistymon
Round 2 vs Naomh Eoin
Round 3 vs Liscannor
"We're tight on numbers with a panel of nineteen to twenty lads. We'd be hopeful and we're battlers so we'll give it everything we have. It is a tough group but we're confident we will be there or thereabouts".
"I would say we've the toughest game first, all the teams in our group will be tough to face off with but Ennistymon are the favourites to top the group".
"Coolmeen play well when it comes to championship in general, we've been struggling for a few years with numbers. We played our best football last year in the relegation final and the vibe is there from the lads that they don't want to be anywhere near relegation this year". – Frank Kennedy, Coolmeen manager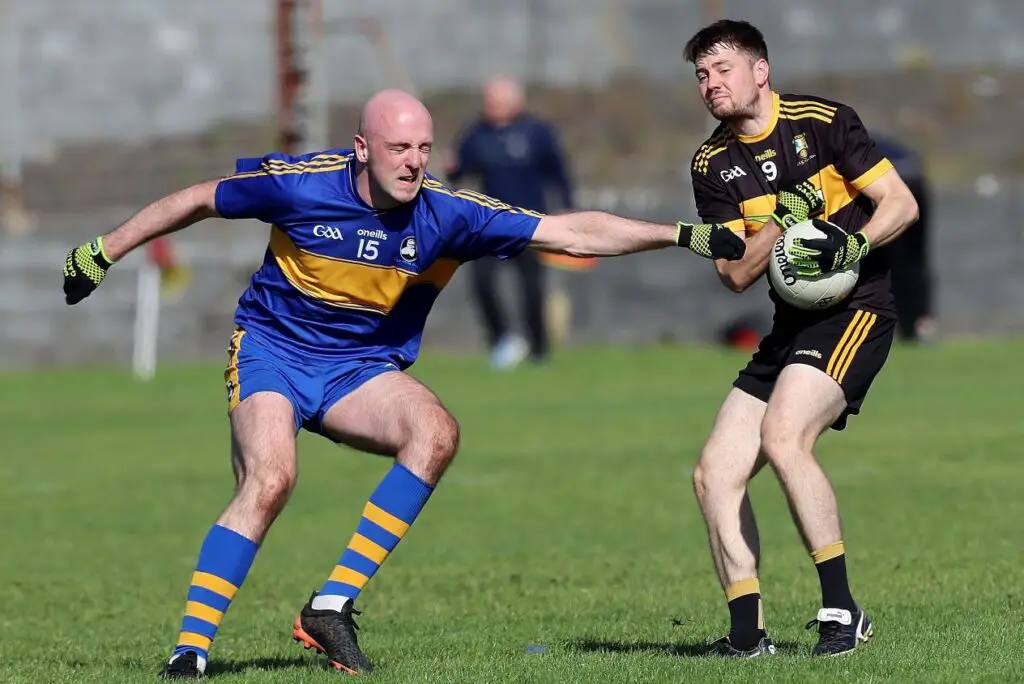 Liscannor
Management: Eoin Curtin (manager), Martin Clohessy (selector), Brian Considine (selector), David McDonagh (selector), TJ Carey (selector), Brian Curley (selector), Brian McMahon (selector), Jason Clancy (stats), Catherine Considine (physio), Laura Foley (physio).
Captain: Alan Clohessy
Key Player: Darren Nagle
One to Watch: Tom Hanrahan
Fresh Blood: Tom Hanrahan, Joe Hanrahan, Paul McLoughlin
Departures Gate: Daniel White
Titles won: Two
Last season's run: Won the Junior A championship to secure promotion
Schedule:
Round 1 vs Naomh Eoin
Round 2 vs Ennistymon
Round 3 vs Coolmeen
"We've Naomh Eoin on Saturday and we're expecting a tough battle, they are a steady intermediate team with a lot of experience, a number of them have played senior championship from their time as a Peninsula amalgamation so that will stand to them. We're under no illusions that we're in for a tough battle, we played them twice in the league, we drew with them in Cross and they beat us in Moher".
"All teams in the group see it as an open group, it is as open as one could have hoped for really. Naomh Eoin and Ennistymon are probably the favourites and had a very good intermediate campaign last year, Ennistymon are on the crest of a wave, it's up to us and Coolmeen to try put pressure on them from the outset and have a right good cut". – Eoin Curtin, Liscannor manager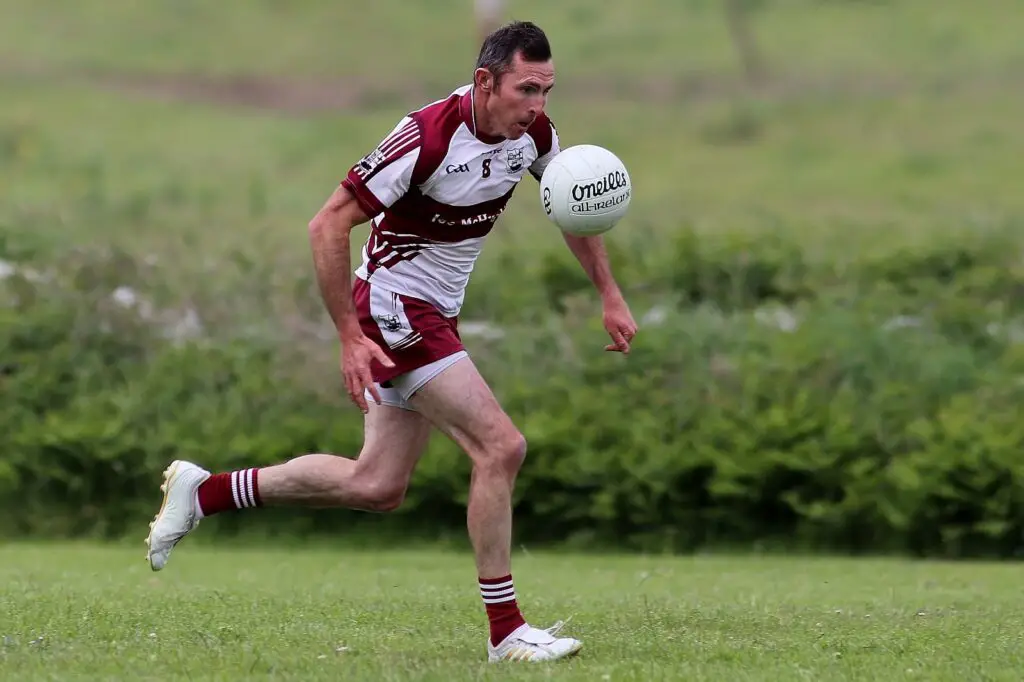 Naomh Eoin
Management: Martin Haugh (manager), Barry Harte (coach), Patrick Foley (selector), Martin Downes (selector), Liam Roche (stats).
Joint captains: Sean Bonfill and Adam Haugh
Key Player: Niall Bonfil
One to Watch: Kevin Roche
Fresh Blood: Adam Foley, Kevin Roche, Eoin Hassett
Departures Gate: Conor Downes (emigrated), Michael Liddan (retired)
Titles won: 1
Last season's run: Defeated by Cooraclare in the quarter-finals
Schedule:
Round 1 vs Liscannor
Round 2 vs Coolmeen
Round 3 vs Ennistymon
"Like every club we'll be trying to get out of the group and be in first or second place, agter that please God we'll see how we get on. It's very evenly matched in the whole championship, there's some strong teams but they have lost very strong players".
"We got the hard group last year and came out of it, most years we do get the hard group and there is nothing easy about this one. Liscannor and Naomh Eoin are very evenly matched, it'll be the same from Coolmeen and Ennistymon, it will be about who wants it more on the day. We do fancy ourselves but so do Liscannor, we played them in the league semi-final but they were short players and this will be a different game" – Martin Haugh, Naomh Eoin manager.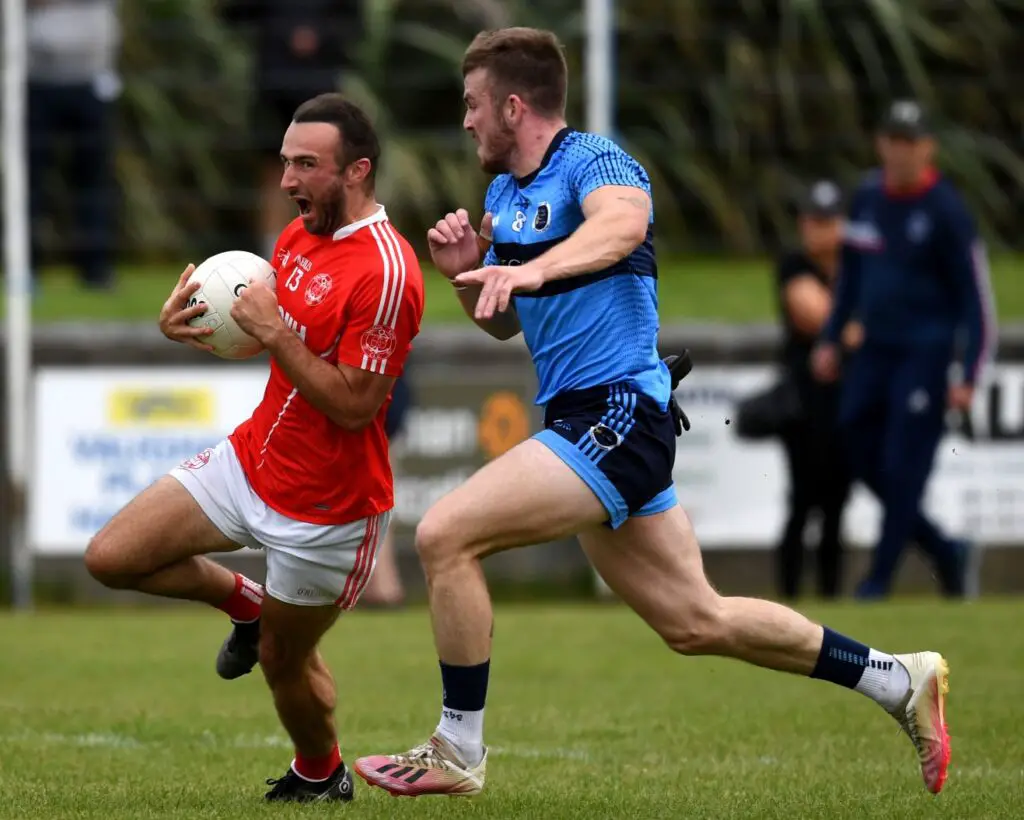 Group 3
Cooraclare
Management: Martin Daly (manager/coach), Christy O'Donoghue (selector), Martin Queally (selector), TJ Molloy (selector), Declan McMahon (selector), Trevor Slattery (S&C)
Captain: Ciaran O'Donoghue
Key Player: Micheál Garry
One to Watch: Jake Garry
Fresh blood: Jack Carey, Jake Garry, Jimmy Gallagher.
Departures Gate: Pearse Lillis (emigrated), Sean O'Donoghue (abroad), Conor Marrinan (retired), Thomas Donnellan (retired), Keith Marrinan, Niall Kelly (emigrated), Gearoid Looney (transferred), Caoimhin Donnellan, Brian McNamara (injured), Dave Foran (injured),
Last season's run: Lost county final to Kildysart
Titles won: Five
Schedule:
Round 1 vs Kilrush Shamrocks
Round 2 vs Kilfenora
Round 3 vs Banner
"The lads have worked awful hard over the last few months. We started off in February with S&C sessions with Trevor Slattery, it was something new for the lads and they really bought into it. We have mixed the juniors with the seniors this year so we've always had a great number at training. We are down some very big players like Pearse Lillis, Brian McNamara and last year's captain Niall Kelly but the new lads coming in like Jack Carey and Jake Garry have brought life intro the squad and they seem to be moving well, no one really knows how lads are going until the first round of championship".
"From outside the group, other parishes would have Cooraclare as one of the top three in the championship which is fair enough but within the group we've realised how much we have lost in terms of personnel. That said, the attitude has been great, the lads have really bought into what I'm doing coaching wise".
"There is no point going out unless the goal is to win the intermediate football championship and try progress but we're under no illusions that the teams like Kilrush, Kilmihil, Wolfe Tones and O'Currys will have a big say in who wins the intermediate championship. From our side, all we can do is keep the heads down, stay honest and stay working". – Martin Daly, Cooraclare manager.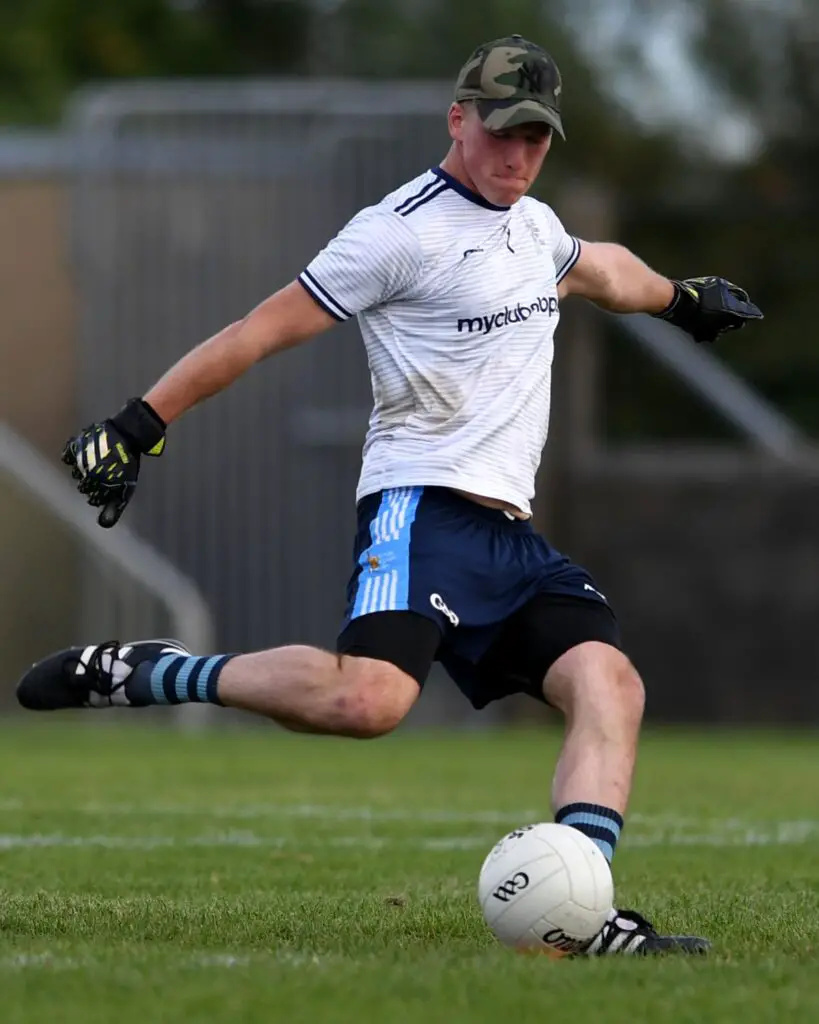 Kilrush Shamrocks
Management: Daniel Ryan (manager), Conor O'Brien (coach), John Keane (selector), Noel Ryan (selector).
Captain: Niall Brennan
Key player: Gearoid O'Brien
One to watch: Tadhg Lysaght
Fresh blood: Conor Fennell, Tadhg Lysaght, Paudie Browne, Ross Cullinan, Darragh Bolton,
Departures gate: N/A
Titles won: Four
Last season's run: Beaten by O'Currys in quarter-final
Schedule:
Round 1 vs Cooraclare
Round 2 vs Banner
Round 3 vs Kilfenora
"We've brought back some of the older lads because some of our young guys are still a bit green, it was vital to get these lads to help out because we're trying to hold onto as many as we can".
"We'll be taking it one step at a time. We won the Division 3 League which gave us a confidence boost ahead of the championship. If we put up a good performance against Cooraclare, we will be happy enough, they are one of the favourites to win the championship but we can't look any further than this weekend, it will give us a fair idea of what we have to do to get out of the group".
"There's a big tradition in Kilrush and a strong rivalry with Cooraclare, you'd be hoping to get to the knockout stages but our main focus is Cooraclare".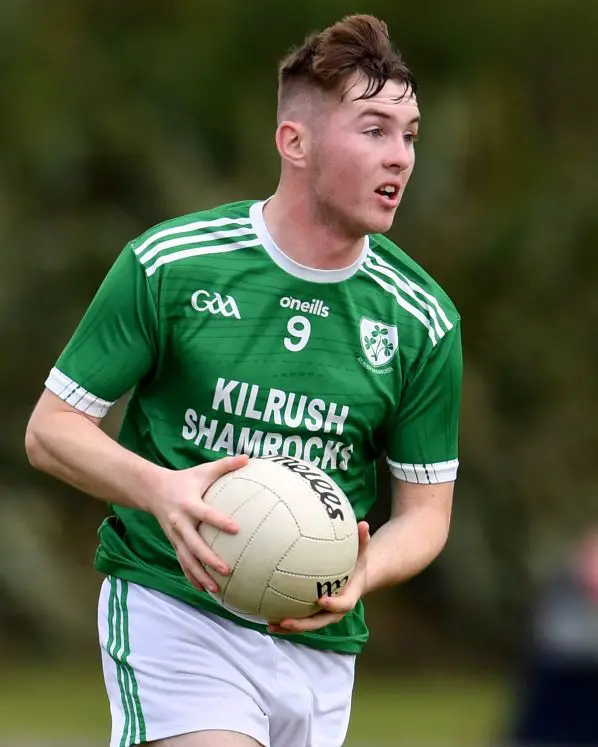 Kilfenora
Management: Jack O'Dea
Captain: TBC
Key Player: Micheál Duffy
One to Watch: Cronan Howley
Fresh Blood: N/A
Departures Gate: Cian O'Dea
Titles won: Six
Last season's run: Overcame Coolmeen in relegation semi-final.
Schedule:
Round 1 vs Banner
Round 2 vs Cooraclare
Round 3 vs Kilrush Shamrocks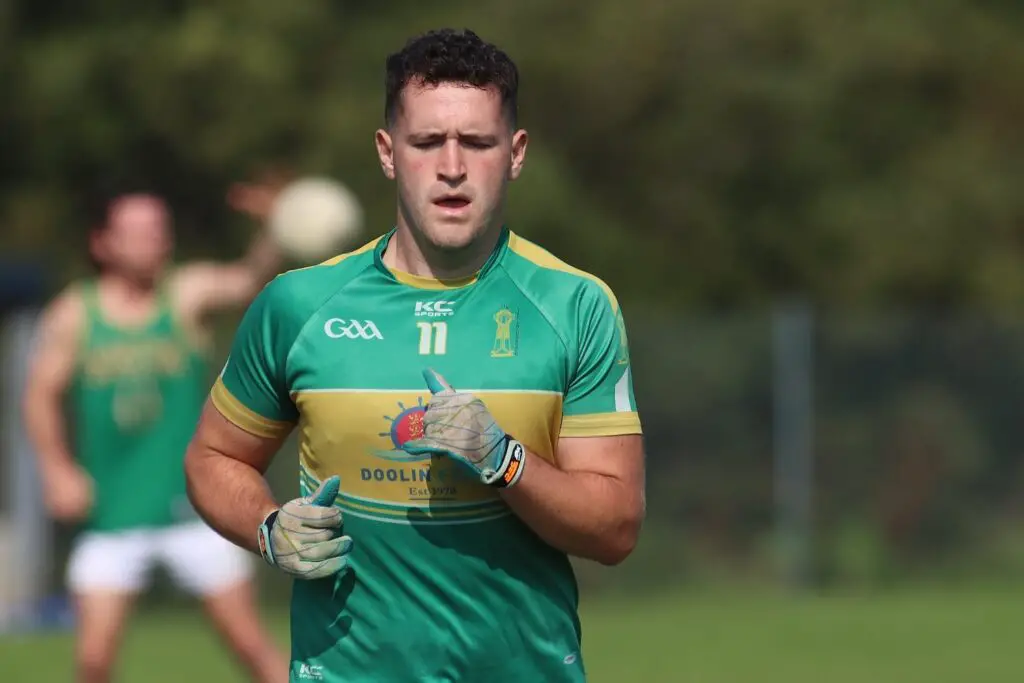 Banner
Management: Tom Meehan (manager), Michael Neylon (coach), Thomas Meenaghan (selector), Pat McMahon (selector), Colm Browne (selector), Stephen Dowling (stats), Fergus Flynn (stats), Darren O'Neill (physio)
Captain: James Coakley
Key Player: Thomas Meenaghan
One to Watch: Sean McMahon
Fresh Blood: Mufana Flynn, Dylan Mooney, Fuwhad Akinwale, Sean McMahon,
Departures Gate: Danny O'Halloran (emigrated), Ronan O'Halloran (emigrated), Daire Walsh
Titles won: None
Last season's run: Didn't make it out of group stage
Schedule:
Round 1 vs Kilfenora
Round 2 vs Kilrush Shamrocks
Round 3 vs Cooraclare
"It's our second year at the intermediate grade, we've a very young team, a young panel and we're in a very tough group. It will be a big challenge for us to try get out of the group but our basic priority is the first match and we'll take it from there. We are trying to build on the U21 success of last year, a lot of those players are currently on the panel so we're trying to get experience into them. We're a dual club too so it's about managing the workload which is critical, we would hope to try be at the business end of things come the end of the group stages".
"We've made enormous strides in the last number of years, it is about building for the future and getting experience into these players while at the same time managing expectations". – Tom Meehan, Banner manager.