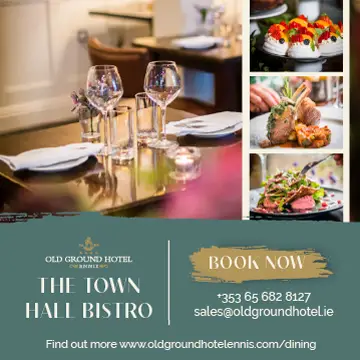 A television format created by two Clare men has been snapped up by a Swedish broadcaster.
Co-creators of Ireland's Fittest Family, James Sexton and Davy Fitzgerald have already benefited from international equivalents of the show being produced in Chile, Croatia, Germany, Hungary and Slovenia.
They now have another country added to the list following confirmation that Swedish broadcaster, SVT would premiere eight sixty minute episodes of the show in the third quarter of 2020. The deal was secured by distributor, Magnify Media.
TV and film production has resumed in Sweden so it is expected that the latest version of Fittest Family will include a re-devised set which 'specially adapted tasks'.
Swedish Olympic sprinter, Susanna Kallur and sports host André Pops will present the show as seven families compete for the title of 'Sweden's Strongest Family'.
Since its Irish premiere in January 2014, Fittest Family has since aired on Chilevision in what was the first international version of the show since early 2019. Germany's Sat 1, Hungary's TV2, Croatia's RTL Croatia and Slovenia's Planet TV have all followed suit with their own version of the popular family show.
Slovenia's Planet TV has also optioned the rights to the Balkan region, including Serbia, Montenegro, Bosnia and Herzegovina, and Macedonia