BUSINESS owners and residents in the Turnpike area of Ennis have hit out at draft proposal which would see bollards restricting passing trade from parking directly outside their businesses along with the construction of a new car park built in a Gallow's Hill green area – a proposal which one councillor says he'll "follow to the bitter end".
Well over 200 people have already signed a petition against plans for 46 new bollards to be put in front of local Turnpike shops and to remove a chunk of Collins Park trees and green space for 15 car parking spaces. A number of local councillors attended a meeting in the area on Friday, including Cllr Johnny Flynn, who told The Clare Echo he supports those who signed the petition.
"I met with residents and businesses on Friday, and those who fear loss of business, local jobs and illegal encampments if plans go through. They want me to hand in their petitions at Ennis MD February meeting next Tuesday," he said.
The draft proposal comes on the back of concerns raised by Cllr James Breen over cars using a footpath in the area as a set-down area.
One business owner in the Turnpike claims that to introduce bollards –  stretching from Almyers Rest beyond Bar One Racing Bookmakers as far an adjoining residential bungalow – will have a hugely detrimental impact on business in the area. The business owner added that he would have no problem with a compromised plan which would see bollards only outside the resident's home and Gleeson's Pub.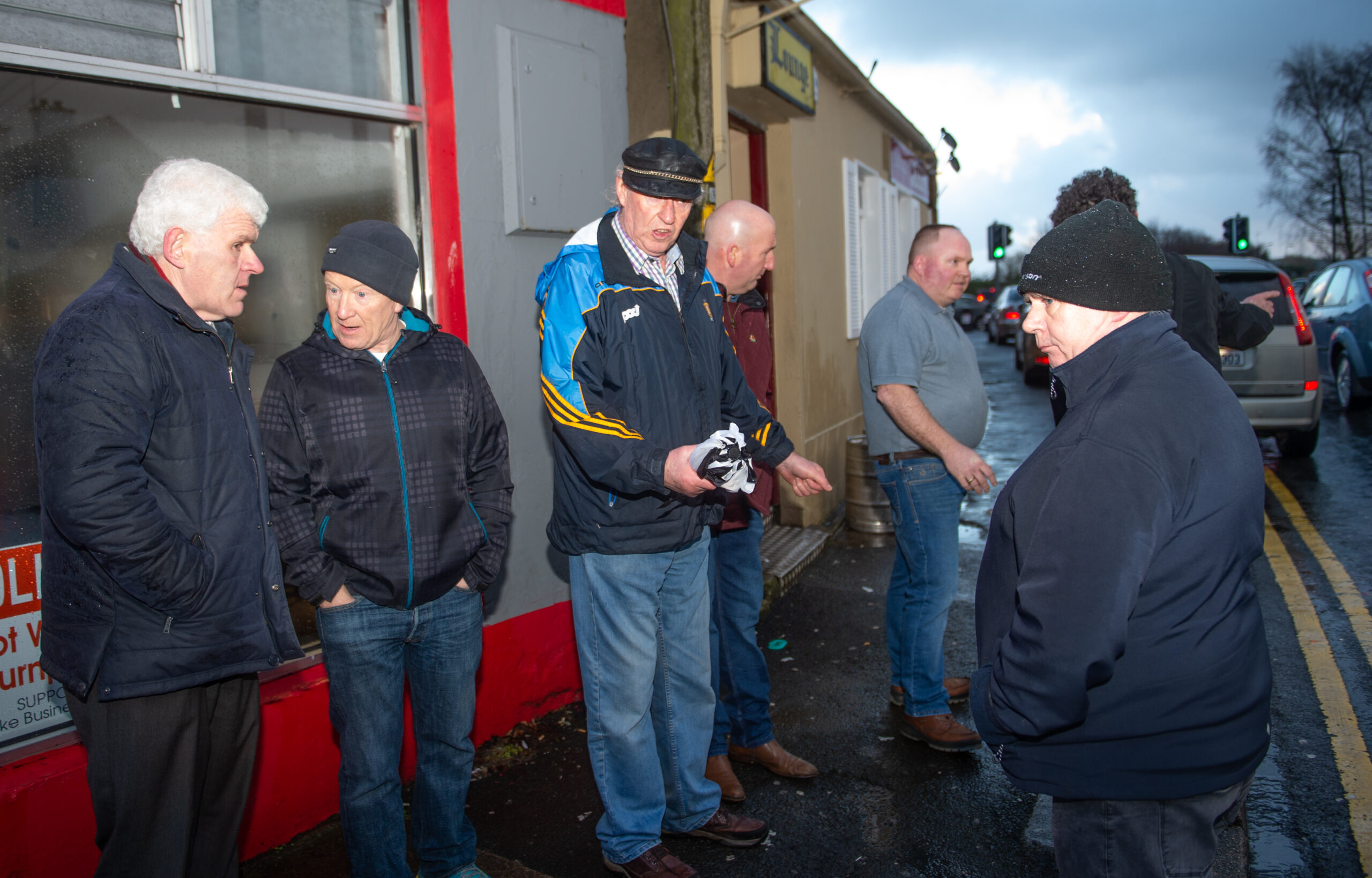 John Mangan, owner of the popular Yvonne's Takeaway and one of many business owners and residents against the proposal, told The Clare Echo, "The whole of the Turnpike is going to be affected by it. On this row, just at our part, there are eight businesses.
"90 per cent of our business is passing traffic. In, out, gone.  If the bollards go in, I'm going to lose business and I'm going to have to lose staff, that's basically it."
Cllr James Breen told The Clare Echo this week that he is willing to meet Turnpike businesses at any time to discuss the issue.
He said, "When health and safety is compromised, there can be no deviation from what's being done there (the draft proposal). If they put down the bollards, there'll be plenty of room for cars to park and in the long-term the council intend to put a car park right across the road from the businesses in the green area.
"I'm told that health and safety is compromised by cars parking on the footpath and for that reason … I'll follow it to the bitter end," added Mr Breen, claiming that two people who "weren't seriously injured" have been knocked down on the footpath in the last two months.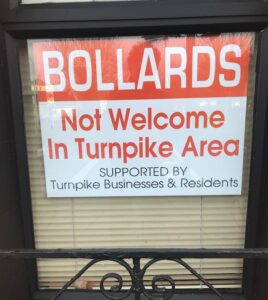 Cllr Breen added, "I don't want to do anything to disturb people's businesses. I want to help the business people in that area, not destroy them." When put to Mr Breen that the proposal went against the majority of the businesses' wishes in the area, he added, "It's their right to protest but they have to see the logic that health and safety comes first."
Cllr Pat Daly, who is a resident of the area and initially backed Cllr James Breen's concerns at the EMD meeting, told The Clare Echo that he is only concerned about one resident's access to his home.
"I never supported bollards [in front businesses]. I was supporting [one resident] trying to get into his house. There should be bollards there to support that family, that's all I am saying. They're talking about putting extra parking in the green in Gallow's Hill; I'm objecting to that anyway. I would be totally against taking away some of the green for extra parking."
Cllr Daly added, "I've no problem with cars parking outside the businesses, but common sense should prevail. [The motorists] should allow space for pedestrians and those in wheelchairs to pass inside the car."
Cllr Daly stressed that the proposal has not been passed at this point and the matter will be up for discussion on Tuesday. He added that the parking situation in the area is stressed due to people who work in other areas taking advantage of all-day parking in the Turnpike.