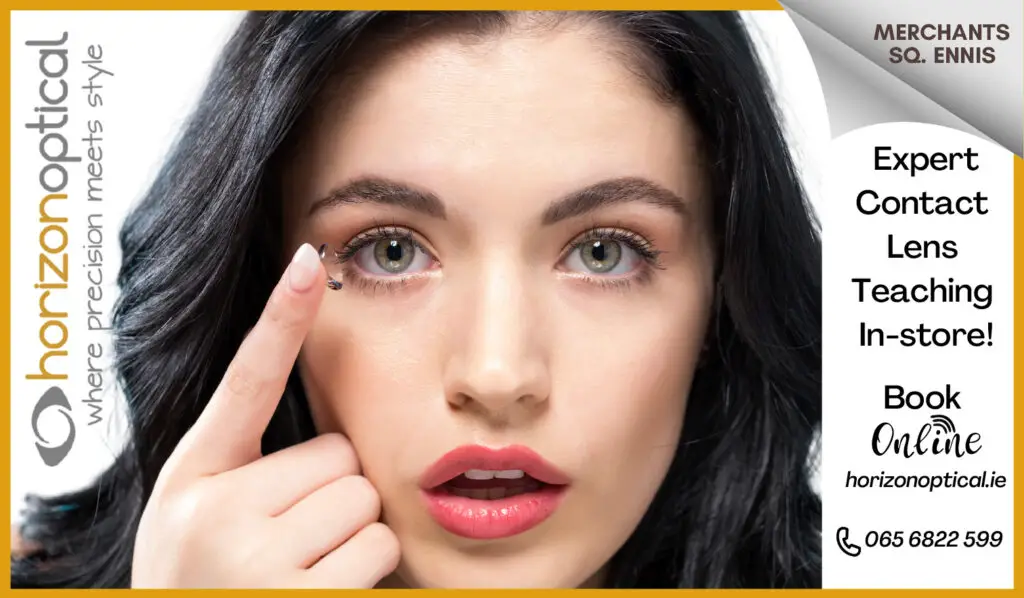 *Sean Withycombe excelled for Tulla. Photograph: Gerard O'Neill
TULLA HAVE ADVANCED to their first intermediate final since suffering relegation from the senior ranks in 2019.
Tulla 2-23
Sixmilebridge 1-11
Venue: Clarecastle
One of the two finalists in this year's Clare IHC is known after Tulla produced a storming second half outscoring Sixmilebridge 2-15 1-05.
It certainly took the men from The Windswept Hill to gain a bit of steam, while they raced into an early 0-02 0-00 advantage, the lead swung in The Bridge's favour with three Sean Lynch scores in succession and it wasn't until Sean Withycombe converted four frees on the bounce to push them 0-08 0-06 in front at half-time that they regained the lead.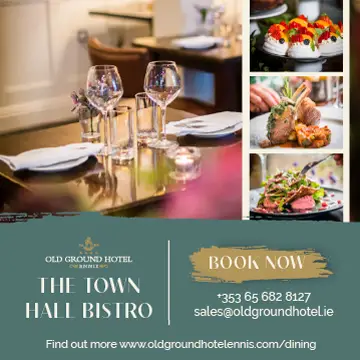 Having played the better hurling for large spells of the opening half, for Sixmilebridge to head in at the interval behind certainly deflated them. To make matters worse, they lost full forward Sean MacNamara to injury and he was substituted on twenty nine minutes, the Kilmurry man was drifting between both the full and half-forward line and was linking the play well prior to his exit.
For Tulla it was the opposite, to have failed to get out of second gear and boast a two point advantage offered music to their ears and a self-belief that if they got into the groove that the game would be put to bed.
They began the process of doing just that on the restart with six of the first seven scores. Harty Cup winner, Sean Withycombe punished every foul committed in the scoring zone, he failed to miss a free over the hour and finished the evening with a personal tally of 1-16.
Sixmilebridge trailing by six points brought some life back into the contest when substitute Dylan Downes used his palm to get the sliotar over the line for the game's first goal on forty two minutes. The Tulla response was immediate and within two minutes, a high ball from Sean Torpey was fetched by Daragh Corry and he struck the sliotar past Cian Hogan to again open a six point gap.
Well-taken efforts from Lynch and Luke O'Halloran had just three points between the teams on forty seven minutes.
Within the space of six minutes, Tulla raided for 1-05 and in fact they closed out the game with an unanswered brace of 1-08 0-00 in the final quarter. Withycombe raised the second green flag on fifty one minutes when David McInerney was hauled down by Cathaoir Agnew with referee Chris Maguire opting to pull back for the penalty rather than allowing McInerney's effort to stand.
Former Clare minor, Kevin Lynch picked up a second yellow card with fifty six minutes on the clock to see Sixmilebridge finish out the game with fourteen men.
Sean Withycombe's accuracy from placed balls was a huge weapon in Tulla's armoury and the presence of a reliable freetaker had been lacking in their side since the days of Andrew Quinn. He was also potent from play, causing his opponents plenty of stress. Fellow Harty Cup winner, Tony Leyden was masterful at centre back, his ability to pluck balls from the sky helped to start countless counter-attacks. They were the standout players for Jim McInerney's side with Padraic Mulconry, Fearghal Kearney and Conor Murphy showing well.
Not that they have any interest in moral victories but Sixmilebridge can be very pleased to have reached a fourth semi-final in nine seasons, given that this is their second string. They struggled to retain their own puckout which instead offered Tulla a platform to hit them on the double while regrettably for them they failed to sustain their strong and impressive start to the encounter. For Jamesy Hassett's charges, Cathaoir Agnew, Sean Lynch, Ronan Tuohy and Colin Kelly had their moments.
Scorers Tulla: S Withycombe (1-16 1'00 Pen, 10f 1'65), D Corry (1-00), N Bolton (0-02), C Murphy (0-02), D Withycombe (0-01), J O'Gorman (0-01), D McInerney (0-01).
Scorers Sixmilebridge: S Lynch (0-06 4f), L O'Halloran (0-03 2f), D Downes (1-00), K Fennessy (0-02).
Tulla:
1: Daniel Vaughan
4: Kevan Conlon
3: Paul Lynch
2: Liam McInerney
7: Feargal Kearney
6: Tony Leyden
5: Sean Torpey
17: Dan Withycombe
9: Padraic Mulconry
12: David McInerney
11: Daragh Corry
10: Jimmy O'Gorman
13: Sean Withycombe
14: Niall Bolton
15: Andrew Conheady
Subs:
18: Conor Murphy for Conheady (HT)
28: Sean McNamara for L McInerney (HT) (inj)
21: Shane Hunt for Torpey (53)
20: Colm McInerney for Bolton (53)
22: Fionn Ryan for D Withycombe (55)
Sixmilebridge:
1: Cian Hogan
4: Jordan Downes
3: Aidan Quilligan
2: Adam Breen
10: Colin Kelly
6: Kevin Lynch
7: Cathaoir Agnew
8: Colm Flynn
17: Kevin Fennessy
9: Ronan Tuohy
11: Luke O'Halloran
12: Sean Lynch
24: Jack Corry
15: Sean MacNamara
13: Tiernan Agnew
Subs:
18: Dylan Downes for MacNamara (29) (inj)
14: Ciaran Hassett for Corry (HT)
5: Cillian Custy for Flynn (38)
19: Luke Keogh for Fennessy (50)
Referee: Chris Maguire (Wolfe Tones)