There are 26 vacant properties within Tulla village and a further 23 in the parish.
Such figures were presented to councillors at the November meeting of Killaloe Municipal District following a request from Cllr Pat Hayes (FF) to get the County Council's plans on vacant and derelict properties within the area.
In a comprehensive reply, Director of Service, Anne Haugh flagged that Census and Geo Directory figures on property vacancy were showing big differences. As per Geo Directory figures from January 2019, approximately 65 houses have been recorded as vacant within Sixmilebridge, 49 in Tulla, 22 in Tuamgraney and 11 in Broadford with a total of 530 across the Killaloe MD.
26 of the vacant properties in Tulla are in the village. Of these, ten are not registered on land registry, four are under planned refurbishment, four are occupied, three have been sold, the occupation of two is presently being examined, one is for sale, the owner of another is deceased while one property is in use as a community facility. The 23 properties outside the village are scattered so would not fall in the criteria required for social housing.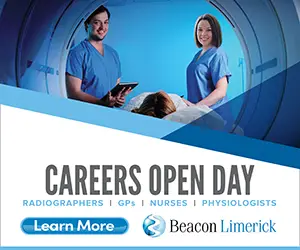 A similar detailed analysis is to be conducted for Sixmilebridge, Tuamgraney and Broadford, Haugh confirmed. "We will continue to maximise the number of vacant units that can be returned to use and a full report on the outcome of this exercise will be presented to the Municipal District elected members when complete".
"All villages and towns should be looking at this before other planned developments to see what might be developed," Cllr Hayes stated. "The issue is to try regenerate the town as well. We're all about creating viable centres in the heart of villages". He was keen that the Council's Vacant Homes Officer be invited to address councillors. "We're beginning to take action, we look for community support on a lot of projects, the core of a village or a town needs to be attractive and inviting. Tulla Tidy Towns are doing a lot of work to enhance the village, their job made difficult with so many derelict properties".
Derelict houses are in the centre of "a lot of towns and villages in the Killaloe Municipal District", Cllr Joe Cooney (FG) commented as he seconded the motion. He queried if funding had to be secured before the local authority could acquire derelict properties under schemes such as buy and renew.
"We have to know costs before applying for funding. There is a degree of flexibility with unit costs ceilings, a little bit but not an awful lot. Where we see there is value and it addresses a number of objectives, we make the case," Ms Haugh responded.
Cllr Alan O'Callaghan (FF) praised the Director for "a good report" and called for it to be done more often. Cathaoirleach of the Killaloe MD, Cllr Pat Burke (FG) enquired if the 22 Tuamgraney vacant properties were outside the village and was told they were in wider "environs" of the area.
"There needs to be a particular programme for these towns and villages that allows you to demolish and rebuild. The social effect of taking dereliction, it might mean more cost per unit but it needs to be pushed home. Tulla no different to other towns and villages, I wouldn't like it to become known for vacant properties. There are 26 vacant properties in the town of Tulla and we are building 27 others, for another million we could renovate them. The incentives at present aren't enough to justify the investment, there needs to be incentives there," Cllr Hayes concluded.