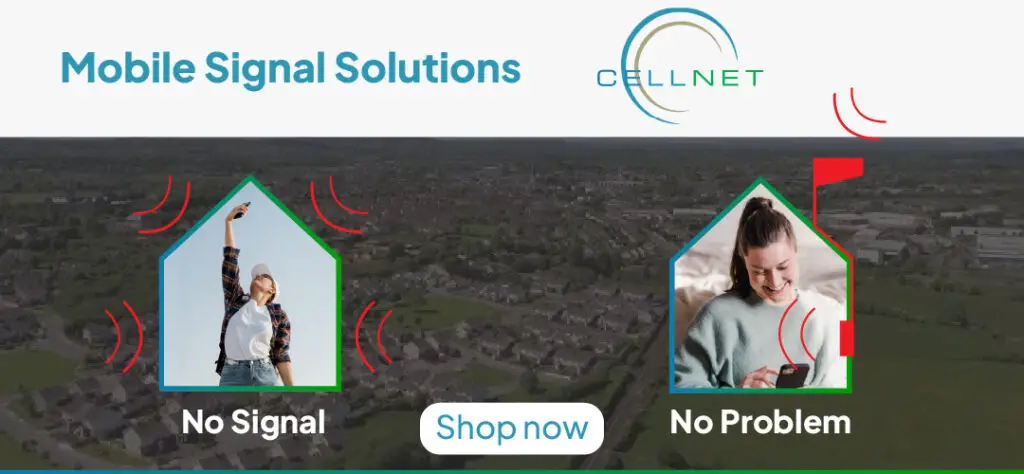 *James, Geraldine & Derek Troy outside Regina House. 
HAVING RAISED OVER €12,000 for Regina House and Milford Care Centre with a fundraiser, a South-West Clare family are considering making the 'Pier to Pier' an annual event.
Michael Troy died in August 2020 and on the first anniversary of his death, his loved ones organised a fundraiser in his memory to aid Regina House in Kilrush and Milford Care Centre. Both organisations received €5,835 each as a result of the over €12,000 raised.
In recent weeks, Regina House welcomed the addition of two reclining chairs for patients and their families as a result of the 'Michael Troy Memorial' which saw the community walk and run the 10km Pier to Pier from Querrin to Carrigaholt. Michael had hoped that two syringe drivers based in Clare would be purchased for Milford but with the funds controlled centrally from their Limerick offices this was not possible. His wife Geraldine worked in palliative care which prompted the idea to bring Regina House into the equation.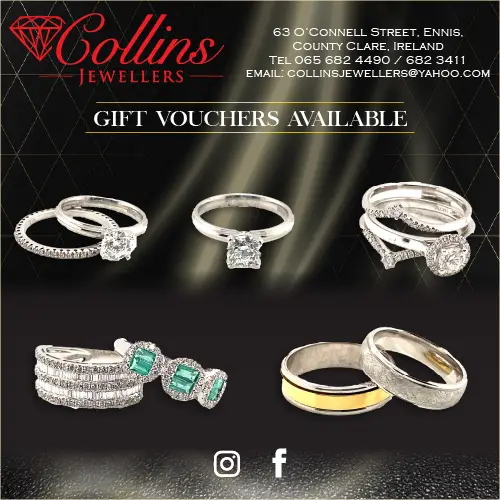 It comes following the efforts of Geraldine and her five children Gerald based in Clarecastle, Council engineer Derek, Galway resident James, Kevin located in Australia and Waterford-based Fiona and six grand-children.
Both Michael and Geraldine lived in Querrin since 1980, moving back west from Dublin where she was training to be a nurse. Michael had been working with civil engineering and public works contractor, Ascon, their homecoming arose when the company was involved in the building of Moneypoint, the Lisheen native then worked at the ESB plant until his retirement at the age of sixty six in 2015. "He started off with the building of it, putting in the foundations, he came out the other end and didn't get much of a retirement but that's the way life is," Geraldine said.
To this day, Geraldine can recall first meeting Michael in the 1970s. "We met at the Olympia in Kilkee. We were very young, we got married very young, we have five children, our eldest is forty something. We got married young, we never looked back, we had nothing, we got nothing, we built up bit by bit and minded each other, he worked really hard, he worked shift work and did nights to put them all through college, I went back working when the youngest was one. The youngest now is 36. It was hard times, we bought a house in Dublin when we were 22, two of the kids were born in Dublin and we moved when the second fella was one".
Sadly as Geraldine pointed out he didn't get to enjoy retirement for as long as hoped. In January 2019, he was diagnosed with pancreatic cancer thwarting plans to visit their son Kevin in Australia.
"We had big plans, we had a field up the road, when the kids were younger we had five acres for cattle, we don't have a farm or anything, we built a new house then eleven years ago and moved in, we thought everything was going to be perfect and he started doing up the old house, he started by knocking a chimney and it went from one bit to another. Then he got cancer in January 2019, he went through the whole treatment in Galway, the full sessions, the oncologists said he had done all the treatment and thought everything was going to be hunky dory, he had plans to go to Australia where Kevin is and it came back, in March 2020 he had infections, stints and he wasn't able to be operated on initially, they were excellent up above in the Galway Clinic".
From 1996 to 2021, Kilrush native Geraldine worked at Regina House, returning for a spell after Michael's death. "I'm passed the stage of retirement, I did go back and I hope to go back voluntarily when restrictions lift a bit. The chairs have arrived, the residents or their family can sleep in them, they are pressure relieving chairs, they will cost that amount, they will benefit somebody in the area".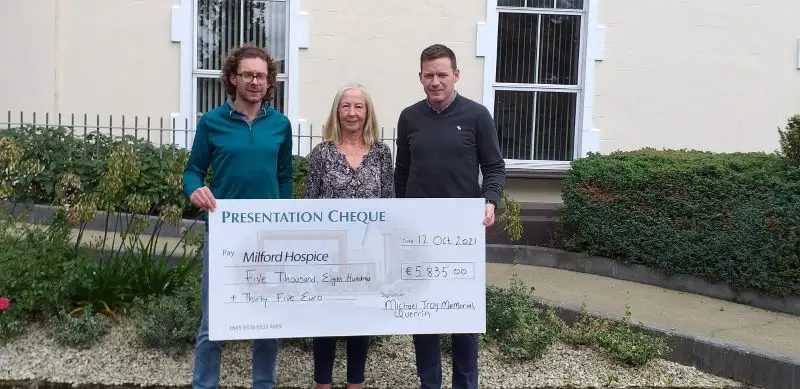 For her husband to be unwell during the height of lockdowns marked "a terrible time to be sick," she reflected. To receive support from around the world for the fundraiser, a year on from his death was a big lift. "The fundraiser started and people all over the world did the 10km virtually and subscribed, we had a little walk from Querrin Pier, the fundraiser was called Pier to Pier, he was mad about piers, we walked from Querrin Pier to Carrigaholt Pier on the day of his anniversary, the 17th of August. He was involved with so many things, O'Currys, the community games, West Clare Gaels, members of Naomh Eoin came, we were all social distancing but an awful crowd turned up. We're hoping to have it annually but maybe not as a fundraiser because you hate pulling money out of people all the time, there was €12,000 gathered".
She added, "We will probably do the walk this year and if people want to throw money in the bucket somewhere. We treated him at home and he was so happy because the family were with him. We had the funeral during COVID restrictions, it was restrictive and scary but we got through it without any hiccups".
Bidding farewell to Michael in the height of the pandemic deprived the hospitable Troy family from properly welcoming the masses that travelled to his funeral. "We were afraid of our lives because it was August 2020 and it was relatively new, we were in the thick of it and only a bit of restrictions were lifted. It was awful because this house would have been a very hospitable house for tea. The fundraiser as people have said shows how popular Michael was, he did everything for everybody except himself very quietly, he wouldn't be one for the limelight".
Given her lifetime working in palliative care, was it difficult to deal with death when it was the love of her life. Geraldine responded, "I always liked palliative care, I don't know why, the smallest of things that you can do for somebody at the end of life is so important. When Michael was at home, he had people around him and he was so with it, he never complained when the lads were around, it happened within a couple of hours in the end. Was it different? It probably wasn't because death is death, it's not easy. Death no matter where it happens is different but it is the same, there is no way you can change, you've no way of pulling back end of life, it's different if it can be cured, it is very final".