*Brenda Leahy speaking at the ceremony. Photograph: Joe Buckley
A tree of hope was planted in Shannon to mark world mental health day and is hoped to become a symbol of support in the town. .
Members of the Shannon Darkness into Light committee hosted the event with the tree sponsored by Pieta House. After receiving permission from Clare County Council, the Shannon Town Park was chosen as the location for the ceremony.
Chairperson of the committee, Brenda Leahy led the ceremony with a reading while the tree planting was done by Carolann McDonald and Serhii Lytvynenko. Joanne and Don O'Sullivan gave a special musical performance while LCM Graphics sponsored the signs for the tree.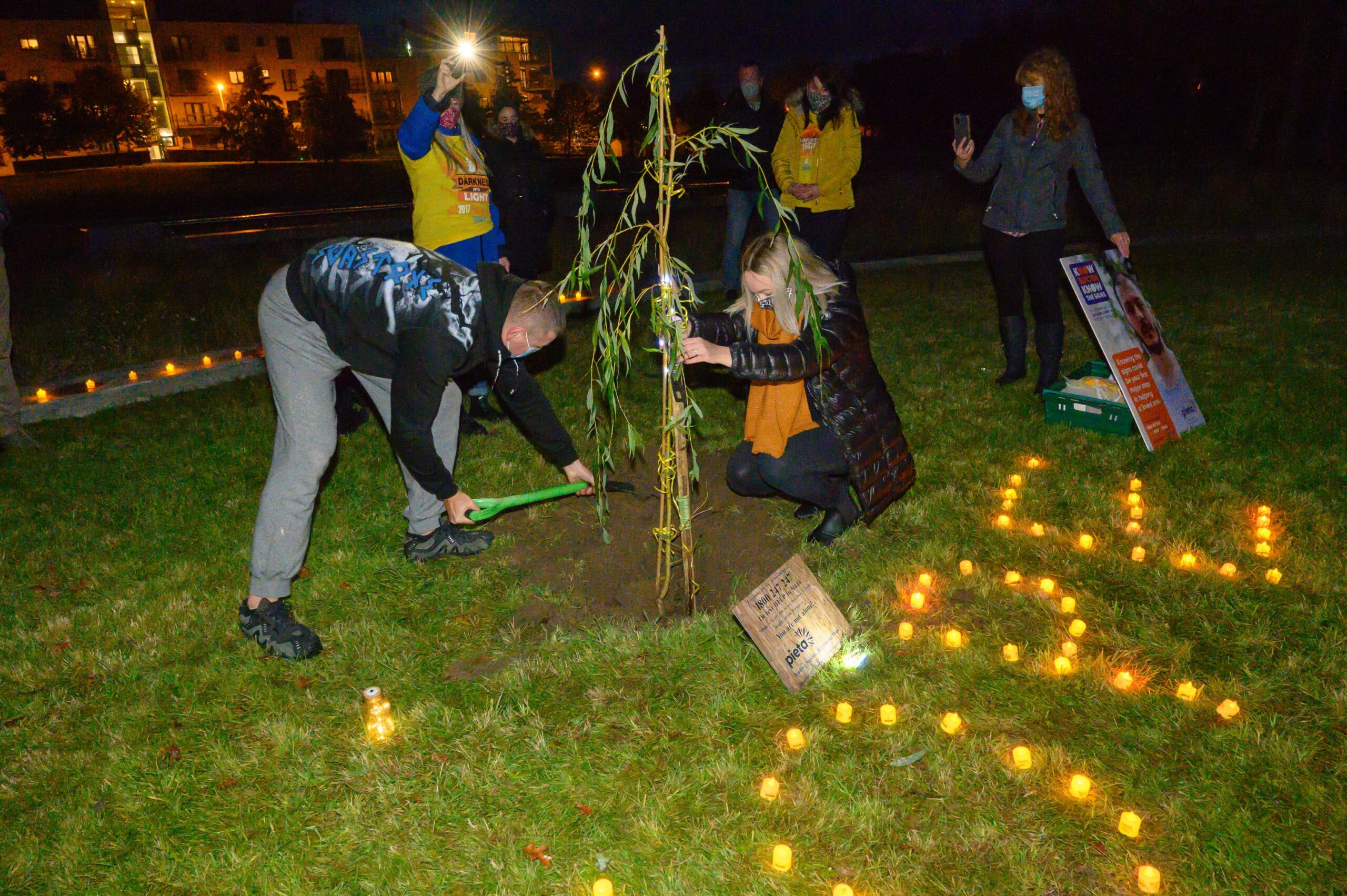 Giving the closing speech at the ceremony, Cllr Donna McGettigan (SF) acknowledged that the tree was planted in respect of family, friends and loved ones lost to suicide.
"The significance of this tree, not only represents those we have lost to suicide but it also acts as a reminder as its roots and branches reach out, we too need to reach out to those we see struggling, and offer help, understanding and support. A gentle reminder that you are not alone, despite all the darkness there is light.
"This tree will always be a symbol of the support within our community, a place for families and loved ones to visit, a pillar of hope. We invite the people of our community to visit this tree in reflection and in the hopes that this tree will act as a link for you and your family to the ones you miss dearly".