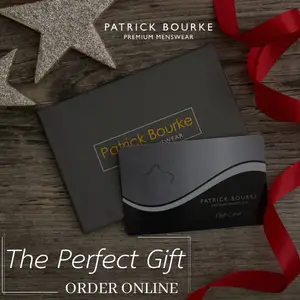 *David O'Brien (pictured) and Frank Minogue started the fundraiser. Photograph: Gerard O'Neill
Current restrictions have limited the public's movement to within 2km of their home but in an innovative move the people of Miltown Malbay are managing to travel the world without leaving their parish.
What started as the West Clare 1000 by encouraging people to walk 1000km a week up until June 1st has now become a journey of the world where individuals are going to walk from Miltown to Miltown.
Over €6,900 has been raised so far in the fundraiser. Eight different charities and organisations are to benefit from the goodwill from the people of West Clare. Clare Cystic Fibrosis, Sláinte an Chláir, West Clare Cancer Centre, The ASD autism unit in St Josephs Spanish Point, West and North Clare Brothers of Charity, the Ennistymon Community Hospital, Elevate and Spraoí are those that will receive an equal share of the funds.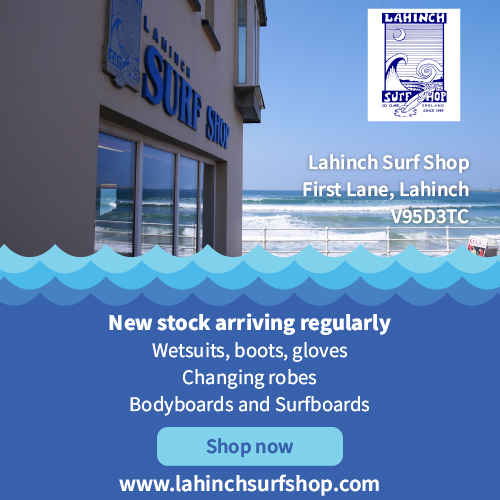 During a conversation last week, David O'Brien and Frank Minogue commented on the amount of donations across the country, "the unbelievable events" such as Do it for Dan and wondered if they could drum up a level of support for local groups. "Rather than individually we said we would do it through the football club as an identity to run it, people have took it on and have really rallied behind it. At the start we were hoping to pick two charities and give them €300 or €400 each but as it stands we've gone over €6000 and we've eight charities that we hope to be able to help out in the next couple of weeks," O'Brien said.
They have been overwhelmed by the efforts so far. "We said we'd set it a 1000km of a goal, we ended up going over 5000km, we've set the goal to go around the world from Miltown to Miltown by the 14th of June I think it's 40,075km. The goal is by the 15th of June we'd have done enough kilometres to have gone around the world".
Their current destination on the globe is unknown. DOB confessed, "We were somewhere outside Red Square in Russia yesterday so we got out of there as quickly as we could". He praised how communities in Ennistymon, Kilmihil, Mullagh and Quilty have rowed in behind
"Even though it is the Miltown club that set it up, the support we've got from all over Clare and West Clare in particular you've Kilmurry, Ennistymon, Kilmihil, they've all rallied behind us. It's not just about raising money for things in Miltown, it's about raising money for the entire area, last week it was great to see some high-profile GAA players and Eimear Considine getting behind it. It has been brilliant, there are a lot of negative things in the country at the minute but the way the country has rallied around charitable organisations has been unbelievable and it shows Irish people all over the world in a good light".
His pub Michael As closed prior to advice from the National Public Health Emergency Team (NPHET) to do so. David admitted that it is "hard to know" if all the pubs in Miltown Malbay will reopen in the future. "It is very serious, we're all in the situation where we closed and rightly so. We were the first to close because pubs are the hardest place to do social distancing and Irish pubs the way they are set up is to bring people together, have communication and get people out of the house, everything they are designed to do is counter-productive to trying to stop a virus, we all understand that and we understand that we will be the last to reopen.
"There is going to have to be serious work done by the Government to support pubs and businesses in rural areas as well as the cities, some of them may not reopen, the bills are still going, you're paying your insurance, ESB, the phone lines and everything. We're similar to most places in that we're paying off loans for refurbishment and things like that, they all have to keep being paid, somewhere along the line the money is going to dry up and somebody will have to help out pubs whether it's through VAT or tax or rates, they will have to or they will close them without realising it".
Four people are employed on a full-time basis at Michael As with equally as many working part-time. Clarity on an estimated reopening date would be welcome for O'Brien. "The banks have turned around and told us they are giving us a break but they are still going to charge us the interest at the end of it so if you can at all you might as well keep paying for as long as possible. No matter what pause you get, a pause is something you will have to repay again, it's looking like we won't see the summer so it will be probably September or October. The Vintners have done great work but nobody knows when they will reopen, the most important thing is getting the virus under control and we've all bought into that, that is everyone's priority. It would be great if we knew when we were reopening, people are stocking things that will go out of date, we don't know if we can send it back or not, in fairness Guinness and Heineken have said they will take stuff but nobody knows when to give it or take it because we don't know when it is going to change".
O'Brien will welcome customers back with open arms when safe to do so but joked that the same may not apply for Clare hurler Conor Cleary. During an interview with Spin SouthWest's Valerie Wheeler, Cleary had to choose between Flynn's and Michael As, his decision to opt for the former on account of working there in his youth and his choice to reopen Malbay before Michael As may result in a barring order. "I'd never say anything about Conor, there's no fear of him. He will get a bit of abuse for a couple of weeks, he was probably right with all his answers, I'd nearly have picked the same as him," DOB added.
You can consider yourself barred @cleary_conor!! @Smiley_014_ (the sound twin)your first drink after reopening is free

— Michael A's Bar (@MichaelAsBar) April 22, 2020
A regular visitor to Anfield, discussion of the Premier League is a sore point for O'Brien. "We're going back to Liverpool nearly every second week for god knows how long, the downside is we were over at the Madrid game and we didn't realise what we were potentially going into and I don't think anybody knew what was going on, we had been there twice in the week leading up to it. Looking back now, a few of us were talking about it and if we had known there is no way in the world we would have went, hopefully we didn't bring anything back to anyone. It would be great if they did win it but it is all a bit hollow at the minute, they were going so well, only two more games would have done, in the list of priorities for everyone, football, GAA and Liverpool are way down and that's the way it has to be".
To donate the fundraiser, click below.