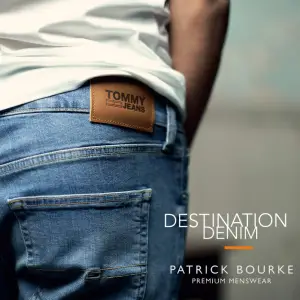 *Gary McNaboe. Photograph: John Mangan
SPECTATORS of SATURDAY'S CLARE CUP final may not witness the prettiest spectacle but they can expect a battle according to Lifford FC midfielder Gary McNaboe.
Doora native Gary made his breakthrough with Lifford's first team back in 2003 when he was aged fifteen, a win for the Ennis club in Saturday's town derby Cup final would certainly stand out as the highpoint of his career.
He was six when he started playing with the club, apart from his time spent travelling in Australia and Canada where he played a bit of ball, Gary hasn't lined out for any other club in the country.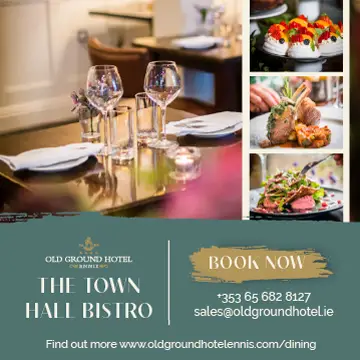 A mainstay of the team, Gary maintained that the atmosphere has changed around Tom Steele Park leading to an improvement in the fortunes of their first team who won the Hugh Kelly (League Cup) in recent weeks. "The whole feeling around the club, the numbers and the attitude we are getting, we've good numbers for every single training session and lads know if they don't show up or perform, they won't get to play whereas before you might get five or six lads on a winter evening, this winter in the dark and rain we were getting twenty lads which makes a big difference".
This change has resulted from an altered mentality led by manager Adrian Walsh, he said. "Walla doesn't take much nonsense from lads, he is fairly straight forward, he says it as it but he gets the best out of lads. If lads weren't up to it or didn't fancy it at the start we had a big squad so we were able to get other lads who were. Thankfully we've found a good group now who are 100 percent committed".
McNaboe added, "We set our targets at the start of the year, we've hit them all so anything now is a bonus but now that we're in the final we want to go one step further and win it. The Hugh Kelly was great, it was the first trophy we won in a while, it would be great to get the double".
"It's a big squad and it is a good squad, we have players that can come in and play and they won't be out of place, it won't be any different, other lads will be able to play in different positions. Everyone wants to play and is comfortable playing, in other years if you were missing one or two it might affect the team but now we can change up formations or positions, people are flexible which helps a lot, there will always be a few missing but lads can step up and perform even better so you know you're going somewhere," he told The Clare Echo.
Their win over Shannon Town was the second time that Gary won the Hugh Kelly with Lifford. "I won the Hugh Kelly before but that was it, we should have won more maybe a few Cups or a League or two, that was the first bit of success the last time".
Roslevan may now be the home of Avenue Utd but it was previously Gary's home pitch when he was lining out with St Joseph's Doora/Barefield up until the age of seventeen. Facing off with Avenue in the Cup final is made extra special due to the local rivalry. "Avenue would be the big one always, it always has been and probably always will be, we've had a good rivalry down through the years and great battles, getting to a final is always special but when Avenue are there then there's always going to be an extra bit of bite".
On what spectators can expect, the Zimmer Biomet employee outlined, "It might not be the best game to look at but when you're in there you don't get a second on the ball, they are a good side and we know that so we will give them the respect they deserve but we know it will be a battle, whoever wants it more will come out on top".
Tracing back over his time with Lifford, he credits the late Mick Kennedy a former Irish international who later resided in Kilmaley as being his biggest influence. "Mick Kennedy was the first manager I had when I started with the Juniors, he was around for a good few years, they were a big influence on me because I was very young when I was called in, they showed me the ropes, a great manager, a great coach and a great person".
Preparing for a Cup final "wouldn't be the same with any other team, hopefully all the work we've put in this year and all the work down through the years will make it worthwhile on Saturday and hopefully we can get the win," he concluded.