Changes at the top of the FAI will result in Clare clubs receiving more support according to Sinn Féin's Sean Naughton.
Naughton who is the youngest declared candidate for May's local elections in Clare has sought more accountability for clubs within the county on funding provided from the FAI.
On Wednesday, FAI officials appeared before the Public Accounts Committee in relation to an undeclared 'bridging loan' from John Delaney to the association in order to avoid a cash flow issue in April 2017. Earlier this week, Sport Ireland suspended funding to the association with John Treacy unable to declare his confidence in the organisation.
"It is a matter of huge concern that Sport Ireland, has not been able say 'yes' to having confidence in the body charged with the governance of soccer in Clare. Excessive salaries and expenses paid at the top of Irish soccer is nothing new. Yet support for Clare local soccer clubs remains pathetic to say the least and not forgetting at the same time that soccer is substantially funded by the taxpayer," the O'Briens Bridge resident outlined in a statement to The Clare Echo.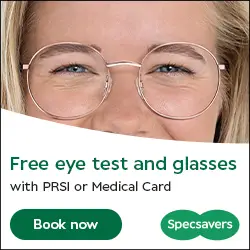 "The issue for the 28 soccer clubs in Clare, is financial support to promote the game and to be measured against the euro-millions style income at the top of soccer."
He added, "The value of soccer and other sports to local communities in Clare extends beyond sport for sport's sake. It can play a role in bringing communities together, having a social and cultural impact and reducing anti-social behaviour".
"Soccer is a popular sport in Clare. It needs to be supported and not failed by the FAI. I, now expect that changes will be made at the top and that local soccer clubs will receive more support," Naughton concluded.
Three Ireland, the FAI's largest sponsor on Thursday said it expects the FAI to fully implement all recommendations arising from the two investigations commissioned, their multi-million sponsorship deal is due to expire next year. League of Ireland sponsors, SSE Airtricity has said it is monitoring developments and will be speaking with the FAI on issues that have arisen in recent weeks. Ford, another sponsor, has said it is 'monitoring' the FAI's performance as it does with all its partners.
At the end of March, a statement from Clare District Soccer League acknowledged Delaney's input to the game in Clare and appeared online alongside several photos of the Waterford man at various clubs in the county. "The Clare District Soccer League acknowledges the contribution John Delaney has made to our League during his time as CEO. He brought the FAI AGM and Festival of Football to Clare in 2011 which played a big part in the promotion of the game in our county and helped a number of local businesses at the time. He has attended many functions over the years and has been very helpful to the League and our clubs in development of facilities"