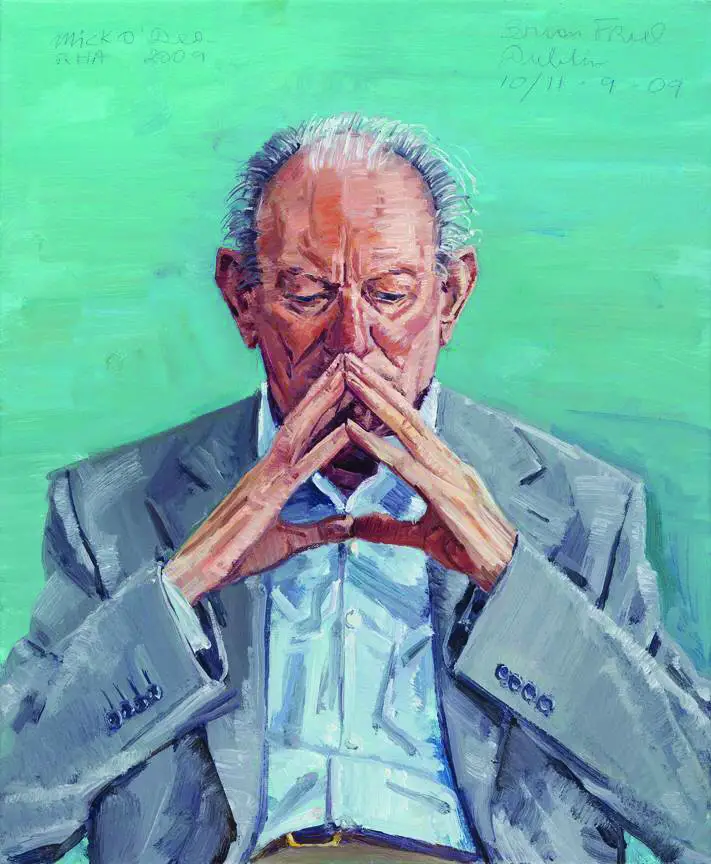 Mick O'Dea
Hailing from Ennis, Mick O'Dea is one of Ireland's most celebrated, award winning artists. President of the RHA, Mick's work has been not only enjoyed for it's unique style but studied nationally and internationally. Mick's recent historical themes include the Black and Tans and the Irish War of Independence having also been commissioned by the National Gallery of Ireland to paint a portrait of playwright Brian Friel.

The Forge, Kilkee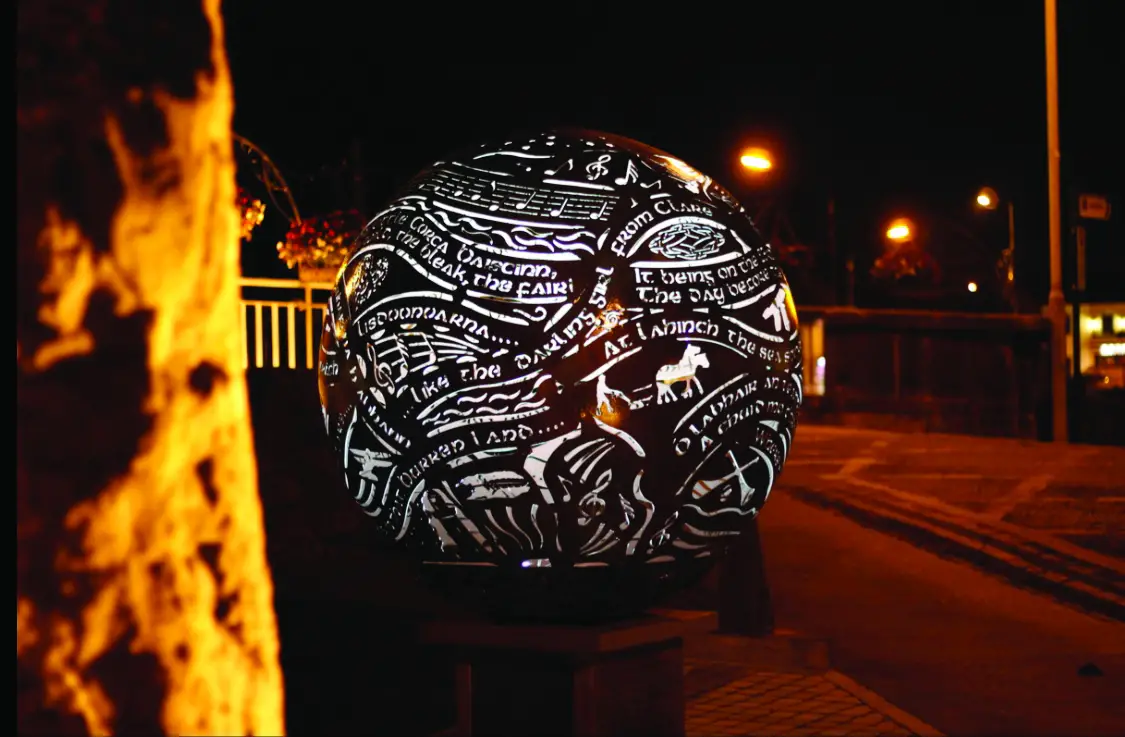 Combine 4th & 5th generation blacksmiths with 1st generation visual artists and you get wonderfully bespoke contemporary artworks. Using traditional forging techniques, the work produced at The Forge ranges from sculptures to trophies and unique commissioned pieces for public and private clients.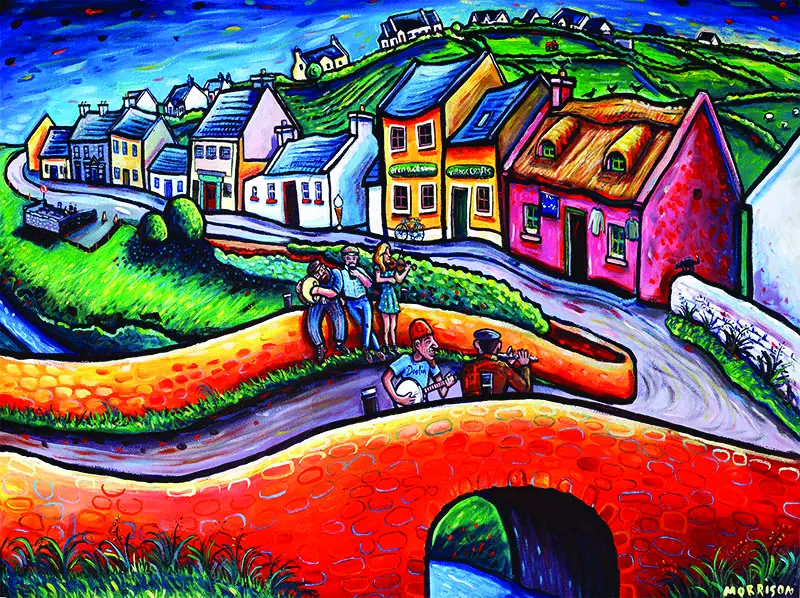 Philip Morrison
Inspired by the culture and landscape of Ireland, Philip's work (found primarily at his gallery in Lahinch) could be described as bold with strong colours and movement. It has been described as having a unique musicality to it and with commissions from The New York Times, BBC, The Royal Mail among others, Philip's work is widely known and easily recognized for its truly unique style and aesthetic.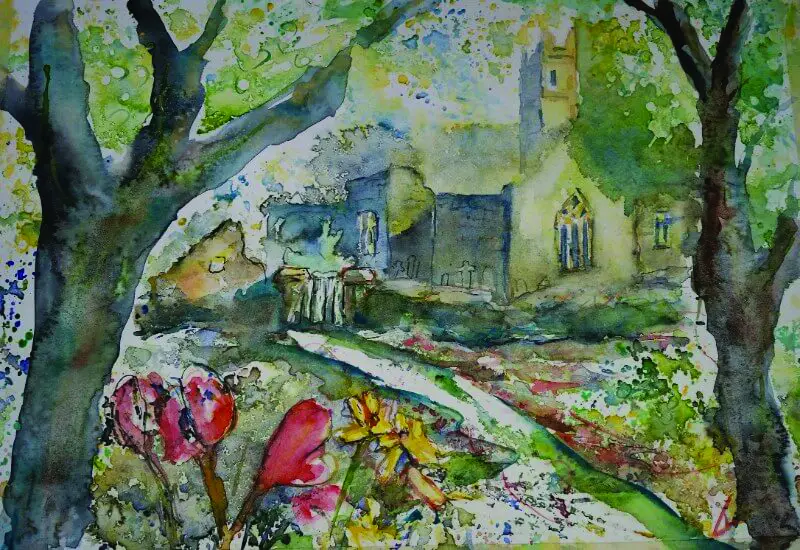 Shane Gilmore
Shane Gilmore is a sculptor artist who works primarily in bronze, stone and wood and who's work you may be familiar with unbeknownst to yourself. His iconic hands outside Ennis cathedral are one of his more well known pieces but others include the statue of Willy Clancy in Milltown Malbay and the John P Holland bronze sculptor in the Holland Visitor Centre, Liscannor. Shane's surf art is some of his more recent work that shows his truly unique style.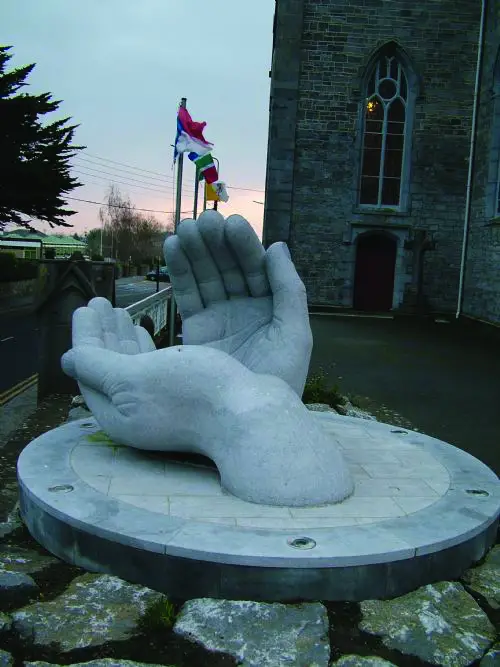 Helen Lowe
Inspired by the beauty of seascapes, landscapes and the fauna of Ireland, Helen Lowe's work can be found in the haven that is Quin Art Shop and are sold worldwide. She depicts the beauty of our natural countryside using a particular painting technique that gives a stunning three dimensional feel. There is a serenity to her work that makes it uniquely Helen Lowe.