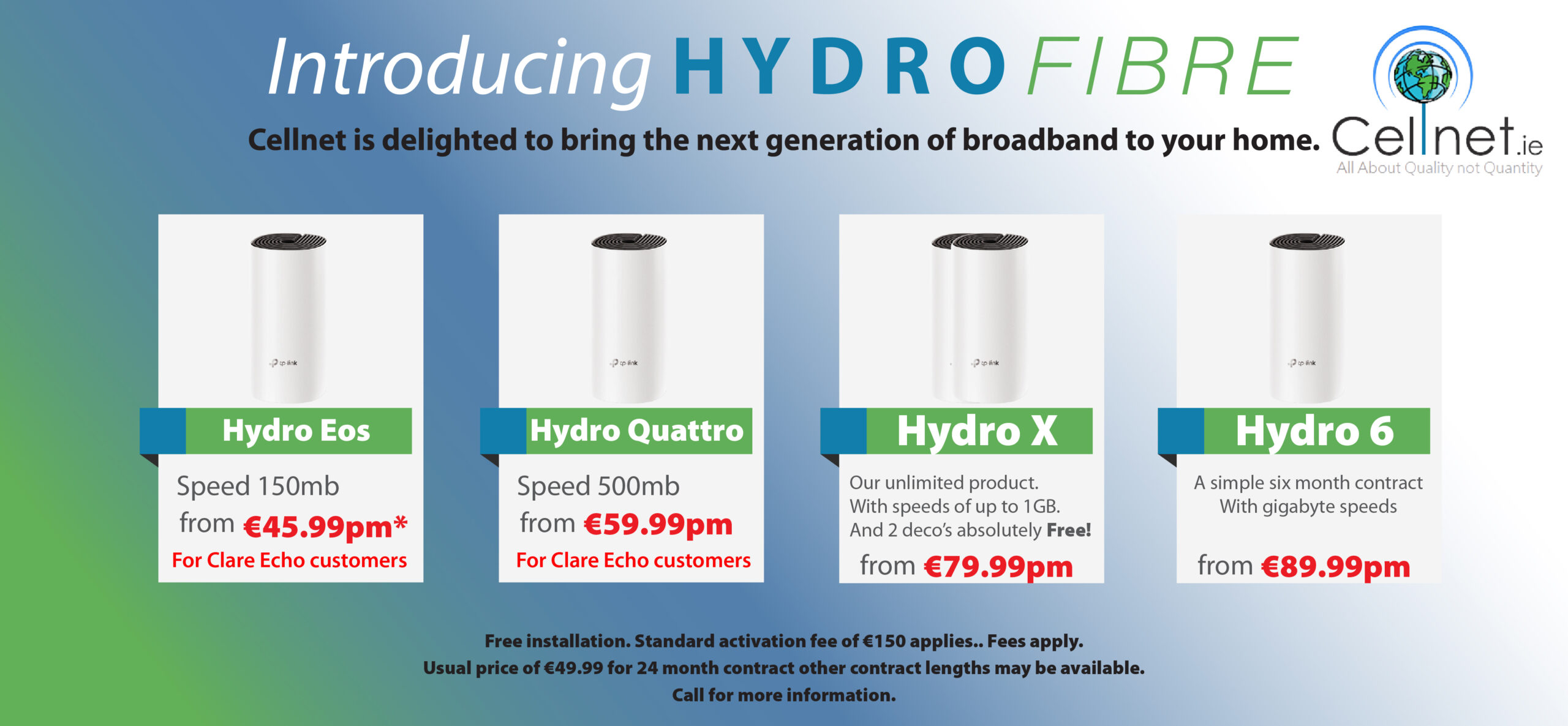 *Lough Avalla. 
There's scarcely a better place to be than Clare if you're looking for good hike or a leisurely walk and with COVID-19 still with us people are going to be searching for trips they can make within the county this Summer. Here, Tadhg Holland scans the county to discover some of the best walks and hikes on offer.
Cliffs of Moher Coastal Walk. The internationally famous Cliffs of Moher are an absolute beauty and with crowds perhaps a little smaller this year what better a time to finally visit or maybe even revisit this iconic attraction. In full the coastal walk is 18km but you can choose how big a portion of it you wish to traverse. Film enthusiasts may recognise some of the images along the walk from films like 'Harry Potter and the Half Blood Prince' and 'The Princess Bride'. Fr Ted fans might spot that this is the cliff Fr Jack's wheelchair rolled off.
Lough Avalla Loop. This 6km walk which tracks through goat and cattle farms maybe doesn't have the same level of fame as The Cliffs of Moher but it's just as beautiful. It's a relatively easy hike taking roughly two hours starting and ending at Mullaghmore Cross. For all those interested in the geology of the Burren it has some great examples of limestone pavements. Take a drink from the holy well on your way up, it's rumoured to cure diabetes.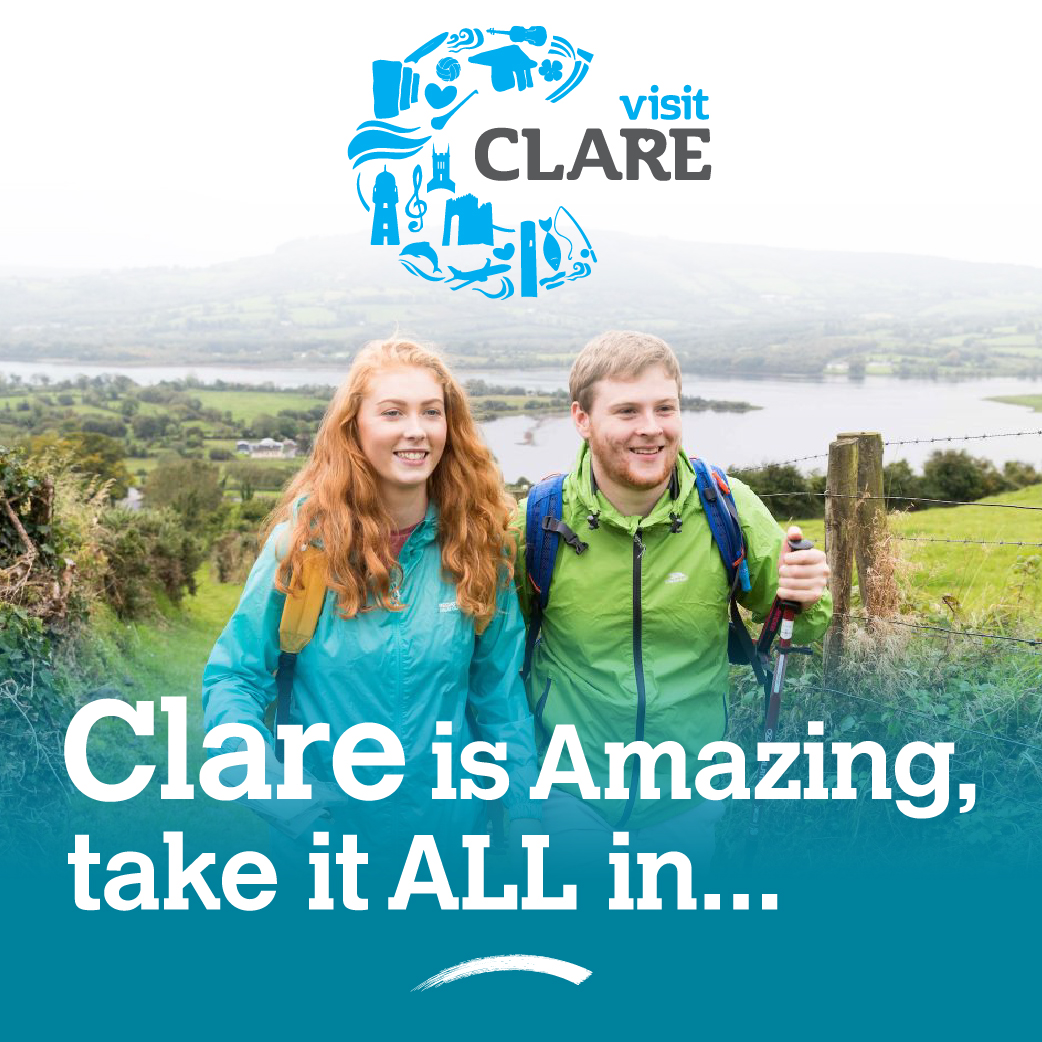 Kilkee Cliff Walk. Once called the "best public walk in the world" by Oscar winning actor Russell Crowe the picturesque Kilkee Cliff Walk is an absolute joy. If the tide is out don't forget to take a look at the famous Pollok holes.
Loop Head Walk. Another cliff walk from Kilkee this two hour trail takes you around the Loop Head Peninsula. It's known for its historical landmarks which include the Loop Head Lighthouse, a World War II look out post and the mythic Diarmuid and Grainne rocks.
Dysert O'Dea Heritage Walking Route. Take a tour of Corofin's past with the Dysert O'Dea Heritage Walking Route. The trail which spans 4.5km interlinks various historical sites including but not limited to a Romanesque church, an iron age fort, a round tower and of course the titular Dysert O'Dea castle. An easy walk perfect for a family day out.
Ballyvaughan Wood Loop. Recently chosen to represent Clare in The Irish Times' '32 Great Walks in Ireland' Ballyvaughan's Wood Loop is an enjoyable 8km trail. Wellingtons may be needed in parts. It should be noted it passes by Ailwee Caves in case you may be so inclined to make a day out of the trip.
Black Head Loop. Experienced hikers may be more interested in taking the Black Head Loop from Ballyvaughan a 7-hour 26 km hike which takes you up hills and along the coast. It's a strenuous journey so be warned but the views are exceptional and it's known for the beauty of its wildflowers which can be found all along the trail.
Caher Valley Loop. Starting and ending at Fanore Beach this scenic walk follows one the few above ground rivers in the Burren. The distant views of the Aran islands are one of the highlights.
Dromore Wood Loop. Take an easy 1 hour walk through the Dromore Nature Reserve in the South-Eastern side of the Burren starting and ending in the village of Ruan. The Dromore Nature Reserve is known as a hotspot for native species so keep an eye out for red squirrels and stoats as well as signs of the reserve's active nocturnal population including badgers, hares, foxes, pine martens and 8 out of the 9 Irish bat species. Don't forget to stop by historical landmarks such as the lime kiln, the two ringforts and O'Brien's Castle as well.
Templecronan Loop. Starting and ending at Cassidy's Pub in Carron this relaxed 5km walk takes only an hour and a half and passes one of Ireland's largest Turloughs and the ruins of Templecronan Church. The Carron Loop a longer 9km walk can also be taken from the same starting and ending point.