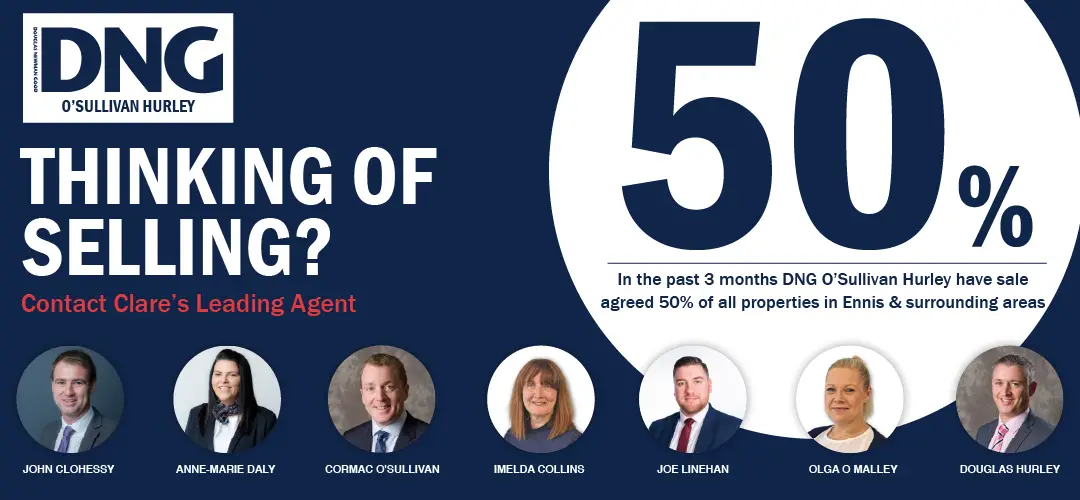 *Marie O'Callaghan, Tom O'Callaghan and Darragh O'Callaghan. Photograph: Joe Buckley
TOM O'CALLAGHAN is to become the newest Clare councillor after he received the majority backing from Fianna Fáil members in Ennis to fill the seat vacated by Mark Nestor.
On Sunday evening, members of the Ennis Fianna Fáil Ceanntair gathered at Hotel Woodstock to select Nestor's replacement on Clare County Council with a total of 93 votes cast. The party's provincial organiser, Colm Leahy was in charge of appointing tellers on the night.
Chairman of the Independent Postmasters Group, Tom O'Callaghan was the landslide winner garnering 48 votes. Former councillor, Bernard Hanrahan and publican Darragh McAllister both secured 18 votes each while Amanda Major who contested the 2019 local elections as an Independent candidate and recently deflected from the Green Party amassed 9 votes.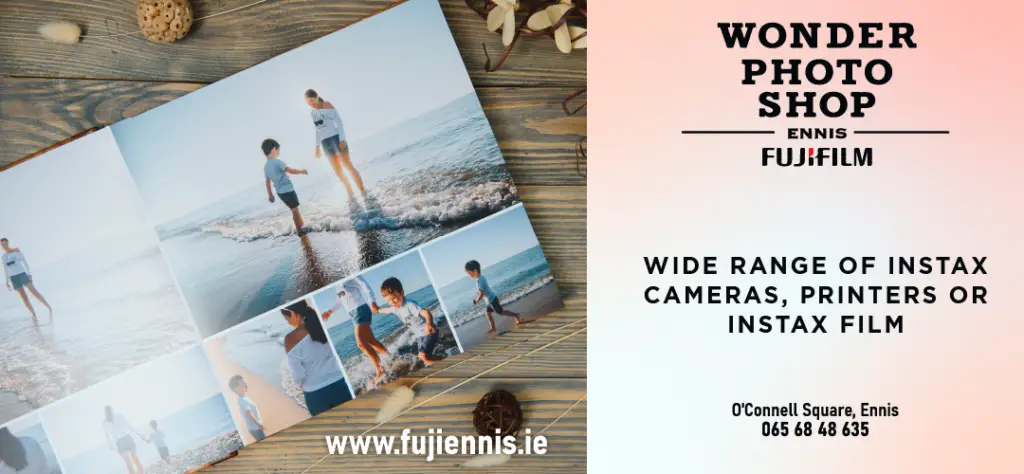 An 'intensive' campaign from O'Callaghan was crucial to seeing him join Cllr Pat Daly (FF) and Mayor of the Ennis Municipal District, Cllr Clare Colleran Molloy (FF) as the party's representatives within the Ennis MD.
Based in Clarecastle, Tom told party members he was a "little bit emotional" with the outcome and immediately thought of his sister and grandfather. He pinpointed housing, health, rising costs of living and trade as the key issues dominant across the country today. "I will work hard as a councillor for the Municipal District of Ennis," he pledged.
Addressing members, Tom who contested the 2019 local elections in Limerick South outlined, "the Fianna Fáil family need your continued involvement. I hope you will continue to participate and be involved. I want Fianna Fáil to be a party that my son would be proud to join or even run for. United we are stronger".
Ex councillor, Hanrahan said, "to say I'm disappointed is an understatement. It's another JJ McCabe story with me, I must have canvassed 47 liars". The Clarecastle man commented, "I'm devastated with the vote I got, I had made up about 35 but 17 of them didn't turn up tonight by the looks of it. I'm still at Fianna Fáil member and I will stay one. I'll be good for the national collection".
Bomber Hanrahan urged the party "to get off their arse and get rid of the hoodoo of Fine Gael and the Greens helping us out, the day we went in with the Blueshirts was a bad day".
Owner of Lucas' and Considine pubs on Parnell St, Darragh McAllister said it was "a great campaign, it was very well run and respectful". He believed party gatherings need to occur more often and referenced that some individuals he canvassed hadn't been to a Cumann meeting in three years, "the power of Fianna Fáil comes from the ground up". He remarked to the successful O'Callaghan, "feel free to call into me, I'll show you around the town to see where everything is".
Amanda Major told members "it is an honour to stand here" and expressed her hope to "do this again".
Chairman of the Fianna Fáil Clare Comhairle Dail Ceanntair, Mike Enright noted that it had been a "fantastic campaign" over the past fortnight.
Clare TD, Cathal Crowe (FF) called it "a very special occasion" but one with "mixed feelings because we said farewell to Mark Nestor". The Meelick native said it was important to respect the Cloughleigh man's decision to join the priesthood and described himself as a "foxfoal" Catholic who attends mass every three weeks with increasing prayers when he needs them. Deputy Crowe hit out at the "hurlers on the ditch on Facebook" chipping away at the party and the Government. He urged the successful candidate to "hit the ground running".
Nestor's "tremendous work" as a county councillor was acknowledged by Senator Timmy Dooley (FF), "against the odds he won a seat when it was very difficult for Fianna Fáil. I'm sad to see him go, I know he was a good councillor and worked well with Pat Daly and Clare Colleran Molloy. He wasn't adversarial, he's a gentleman to his finger tips and I was not surprised he ended up answering the call.
Mayor of the Ennis MD, Cllr Colleran Molloy applauded her new colleague's "really professional excellent campaign which was clear for us all to see". She said that Nestor was missed "but has a very worthy replacement".
Admiration of any individual to put their name forward was voiced by Cllr Daly. "I was listening to the radio this morning with Fianna Fáil at 15 percent but I look around tonight and it's a strong party, we have to keep going, we're listening to the great Sinn Féin party every night of the week talking bullshit and we have to beat them. Someone mentioned Fine Gael, we can't write them off and we have to play ball".
Mayor of Clare, Cllr Tony O'Brien (FF) stated, "this is what Fianna Fáil is all about. We have to take on the Sinn Féin lies". More face to face engagement is key to a resurgence, the Killaloe man believed. "We thrive on shaking hands, meeting the electorate and the people who are like minded".
"I'm looking forward to having another O'Callaghan in the Council," Cllr Alan O'Callaghan (FF) quipped. He flagged that another selection convention was likely within six months in preparation of the 2024 local elections and urged the new councillor to refrain from mentioning post offices before his first Council meeting in January.
Confidence was voiced by Cllr Pat Hayes (FF) that the new addition "will add to what we have in the Council. There are lots of challenges but we in Fianna Fáil are always strong, we'll be strong from the ground working up".
Junior Minister for Education, Niall Collins (FF) praised the "brave people in going forward, anyone going forward for selection or convention is to be applauded". He believed there was "great positivity" in the room. He said there would be determination in Clare to retain and add to their existing 13 Council seats and predicted the General Election would be held in 2024 following the Budget.
Deputy Collins added, "Look at Sinn Féin attacking our housing policy because we're delivering. Why is Leo saying housing needs a shakeup because he knows we're getting credit for it, I think we're making a positive contribution, we're only back in Government two and a half years, Fine Gael are there since 2011. We are going places. We can go to people look them on the eye and say we've done a good job. The party is strong and vibrant".