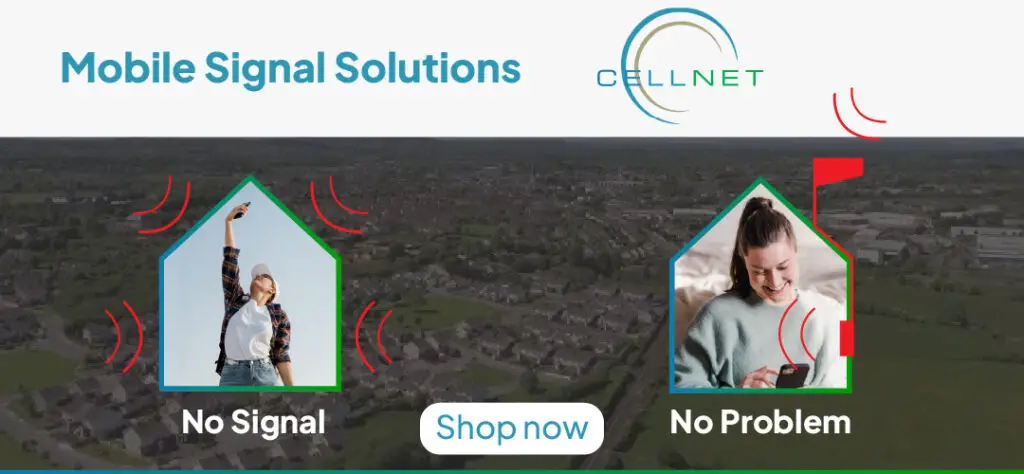 Conor Mullen watches from behind as Conor Hehir and Billy Connors battle for the ball. Photograph: Joe Buckley
After a week in which decisions in the meeting rooms had dominated Clare soccer discussions, the focus on Sunday was on the premier league and followers weren't disappointed as both Newmarket Celtic and Avenue United failed to keep their winning runs going.
Title holders Newmarket went down to Shannon Town and this result may well end up costing them the title while Avenue United were held to a draw by Bridge United when victory, given the Newmarket result, would have seen them crowned champions.
They meet next Wednesday at Roslevan in the final game in the league. Assuming the recent decision of the league, awarding the points from Avenue's game with Ennistymon to the Ennis club, remains in place, Avenue will take a two point lead into Wednesday's game when a draw will suffice for them to be crowned champions whereas Newmarket will have to win.
At the time of writing, the league was awaiting a decision from the FAI on an appeal by Sporting Ennistymon and should the North Clare club win this appeal the teams will go into Wednesday's final level on points.
Weekend results will have surprised followers of the game in Clare as both Newmarket and Avenue were fancied to win
Injury time leveller vital for Avenue
Avenue United A 1
Bridge United A 1
Venue: Roslevan
A scoreless draw looked to be on the cards as Avenue and Bridge United headed into the last ten minutes of this tie on Sunday.
Then Avenue supporters were rocked as Liam Buckley put the visitors into the lead.
Avenue held firm and in the fourth minute of 'injury time' they levelled through Gary Roche after he latched onto a through ball from Elias Kunz and found the bottom corner for what may well prove to be one of their most crucial goals this season.
Avenue United; James Tierney; Cullen McCabe, Conor Mullen, Dylan Casey, Conor Hehir; Stephen Jordan, Alan Roche, Eoghan Thynne, Mark Roche; Philip Talty, Eliaz Kunz.
Subs; Calum Barrett for Jordan; Gary Roche for Talty; Dylan Barry for A. Roche; Cian McDonagh for Thynne; Jamie Roche for Mullen.
Bridge United A; Paul Tuohy; Leon Kelly, Michael Carr, Alan Mulready, Storm Devanney, Jonathan Downes, Conor Deasy, Liam Buckley, Paul Corry Leon Daly, Brian Corry;
Subs; Steve Stewart for Deasy; Alex Collins for Carr; Kieran Quinlan for B. Corry; Brandon O'Halloran for P. Corry
O'Connell bags the winner for Shannon Town
Shannon Town A 3
Newmarket Celtic A 2
Venue: Lynch Park, Shannon
Neighbouring rivals Shannon Town A and Newmarket Celtic A provided a lively contest when they clashed in this Premier Division tie on Sunday which saw brothers Gary and Daithi O'Connell on opposite sides.
Shannon Town took the lead through Jack Ryan but goals from Eoin Hayes and David McCarthy saw the champions ahead by the odd goal in three at half time.
Early in the second half Jack Kelly rose highest in the area to head home the equaliser following a Shannon Town corner.
The game had entered the final quarter when Gary O'Connell struck for what proved to be the winner for the home side.
Disappointed with the loss, Newmarket are concerned about the fitness of Irish international Eoin Hayes ahead of two crucial meetings with Avenue as he hobbled off with an ankle injury.
Shannon Town A; Darren Whelan; Cody Waller, Steve Carroll, Colum Treacy, Darren Griffin; Jack Kelly, Kieran Hackett, T.J. O'Dwyer, Jack Ryan, Gary O'Connell, Brian Monaghan
Subs; Christopher Dunning for Hackett; Ben O'Neill for O'Dwyer.
Newmarket Celtic A; Shane Cusack; David O'Grady, Stephen Kelly, Paddy Purcell, Darren Cullinan; Alan Kelly, David McCarthy, Conor McDaid, Eoin Hayes, Daithi O'Connell, Ronan McCormack.
Subs; Cathal Hayes for E. Hayes; Cael Gaffney for D. O'Connell; Eoin Kelly for A. Kelly
Six second half goals earn Lifford big win
Shannon Olympic 2
Lifford 8
A strong second half showing when they scored six goals helped Lifford to this big win over Shannon Olympic on Sunday.
Dylan Ryan top scored with a hat trick while Keith Shea had two with one each for Paul Martyn and Gary McNaboe while the remaining goal was an OG, on a day when Zac Guilfoyle excelled for the Ennis side.
Shannon Olympic: Piotr Kaluza; Benjamin Cantillon, Rob Clair, Alan Kelly, Pa Madden, Sean McDonald, Ciaran Keane, Ray Quigley, Jay Regan, Declan McDonald Ryan Kelly
Sub; Rachid Amallah for Regan
Lifford; Rhys Phillips; Eddie Killeen, Hamad Kuku, Eoin Monahan, Jean Ganda; Zac Guilfoyle, Paul Martyn, Ethan Cronin, Gary McNaboe Nathn Rezende, Guillermo Perez
Subs; John Allen for Killeen; Keith Shea for Rezende; Dylan Ryan for Guillermo, Darragh Madigan for Ganda; Niall Guinnane for Guilfoyle
Valuable victory for Mountshannon
Sporting Ennistymon 0
Mountshannon Celtic 1
William Glass scored the all important goal as Mountshannon Celtic overcame Sporting Ennistymon on Sunday. The goal came from a penalty midway through the first half on a day when Joe Gallagher made some impressive saves while Sean McConigley saw an effort rebound off the crossbar while both Sean and Jamesy McConigley saw efforts rebound off the post..
Sporting Ennistymon; Joe Gallagher; Ciaran Monaghan, Jamesy McConigley, Tiernan Hogan; Darren McNamara, Thierry Bouton, Chris O'Keeffe, Shane Kearney, Michael Leigh; Cathal McConigley, Sean McConigley.
Subs; Dara Flynn for Bouton; Sean Crowe for Kearney.
Mountshannon Celtic; Andy O'Dwyer; Niall Minogue, Niall Dear, Michael Barrett, Oran Scanlan; Martin Cunningham, Ronan Dooley, Luke Sugrue, Paddy Fitzgerald; John Scanlan, William Glass;
Subs: Guy Vigurs for Cunningham; Seam Browne for Minogue;
Shannon Hibs overcome Ennis Town
Ennis Town 1
Shannon Hibs A 4
Shannon Hibs proved too strong for an understrength Ennis Town in this Premier Division tie on Sunday.
Gary Leahy (2), Darragh Leahy and Billy Connors were the goalscorers for the winners on a day when Paddy Bugler scored for Ennis Town, his goal levelling the tie at 1-1 midway through the opening half.
The winners led 3-1 at the interval.
Ennis Town A: Peadar O'Keeffe; Declan Ensko, Adam Fleming, Stephen Horgan, Emanual Ikiebu, Peter O'Brien, Paddy Bugler, Evan White, Conor McQuillan, Donal O'Halloran, Darragh Murphy
Shannon Hibs A; Damian Casey; Pa Devanney, Bobby O'Connell, Julian Woods, Stephen Tuohy; Gary Leahy, Ciaran McKee, Mikey Wall, Dean Devanney, Billy Connors, Darragh Leahy;
Subs; Darren O'Loughlin for P. Devanney; Jack Hannah for D. Leahy; Adam Ryan for D. Devanney