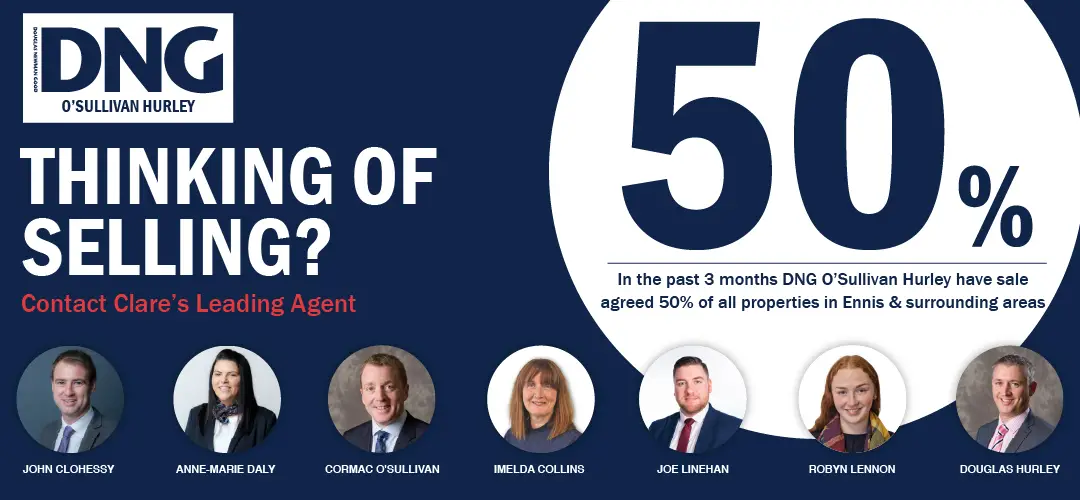 *Kilmaley's Brian Cahill. Photograph: Gerard O'Neill
TITLE HOLDERS Kilmaley remain unbeaten after four rounds in the FutureTicketing Clare Cup, they easily defeated their neighbours and rivals Inagh/Kilnamona on Saturday.
Feakle got their first win in this campaign when they put in a strong final quarter to overcome Broadford.
O'Callaghans Mills continued their good form with their third win of the campaign as they pipped Ballyea.
Sixmilebridge maintained their challenge for honours with victory over Clonlara while Newmarket-on-Fergus put in a strong performance when accounting for Crusheen.
Meanwhile in Division 1B, Clarecastle made it four from four and stay top of that group thanks to their win over Parteen/Meelick.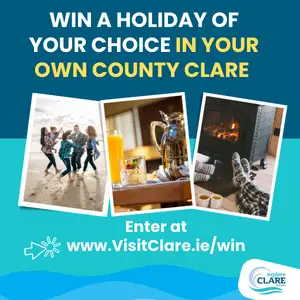 Elsewhere in this division there were wins for Tubber, Clooney/Quin and Whitegate over Wolfe Tones, St, Joseph's Doora/Barefield and Cratloe respectively
Kilmaley stay top with easy win
Kilmaley 2-20
Inagh-Kilnamona 2-7
Venue: Kilmaley
Kilmaley continued their impressive start to this season's Clare Cup with a comfortable win over neighbours Inagh/Kilnamona at Kilmaley on Saturday.
The winners took an early lead with points from Sean Crowley and Diarmuid Cahill. Cahill suffered an injury early in the game and was replaced by Colm Killeen who signalled his arrival with a great goal in the ninth minute.
Points from Tom O'Rourke and Cian Neylon saw the winners go seven clear. Further pints from Cian Neylon and Tom O'Rourke saw the winners go nine clear before further scores from Neylon, Daire Keane and Joe Carmody pushed them twelve clear.
Goalkeeper Bryan O'Loughlin got his name on the scoresheet when he pointed from a free on the halfway line as Kilmaley went on to lead 1-1 to 0-1 at the interval.
The winners had their first scores of the second half with points from O'Rourke and Carmody before Cian Neylon struck for his side's second goal on their way to leading 2-20 to 0-5.
The visitors battled to the end and struck for late goals from Tom Barry and David Mescall.
Kilmaley: Bryan O'Loughlin (0-1); Shane Staunton, Aaron Moloney, Noel Casey; Colin McGuane, Cian Moloney, Tommy Barry (0-1); Thomas McGuire, Brian Cahill; Daire Keane (0-3), Cian Neylon (1-5), Joe Carmody (0-2); Sean Crowley (0-1), Tom O'Rourke (0-5), Diarmuid Cahill (0-1);
Subs: Colm Killeen(1-1) for D. Cahill(1nj); Oisin Looney for Casey; Enda Haren for A. Moloney; Mark Clancy for McGuire; Conor Neylon for C. Neylon; Jack Warren for B. Cahill
Inagh/Kilnamona; Patrick Kelly; Cathal McConigley, Damian Lafferty (0-1), Jamie Wynne; Ricky Wynne, Eoghan Foudy, Seamus Foudy; Darren Cullinan, Jason Griffin; Shane McInerney, Niall Mullins, Gerry Coote (0-4); Evan McNamara, David Mescall (1-0), Thomas Barry 1-2);
Subs: Josh Guyler for E. McNamara; Colin Shannon for E Foudy;
Referee: Niall Malone (Éire Óg)
Much needed win for Newmarket-on-Fergus
Newmarket-on-Fergus 2-16
Crusheen 0-17
Venue: Fr Murphy Memorial Park, Newmarket-on-Fergus
A goal in each half from Eanna Crimmins helped Newmarket-on-Fergus to a much needed win when they accounted for Crusheen on Saturday afternoon.
The winners led by two pints at the interval when the score was 1-9 to 0-10. With just one win from their previous three starts, the Blues clearly didn't want to drop further down the ladder and this was reflected in their play as they showed the greater hunger throughout.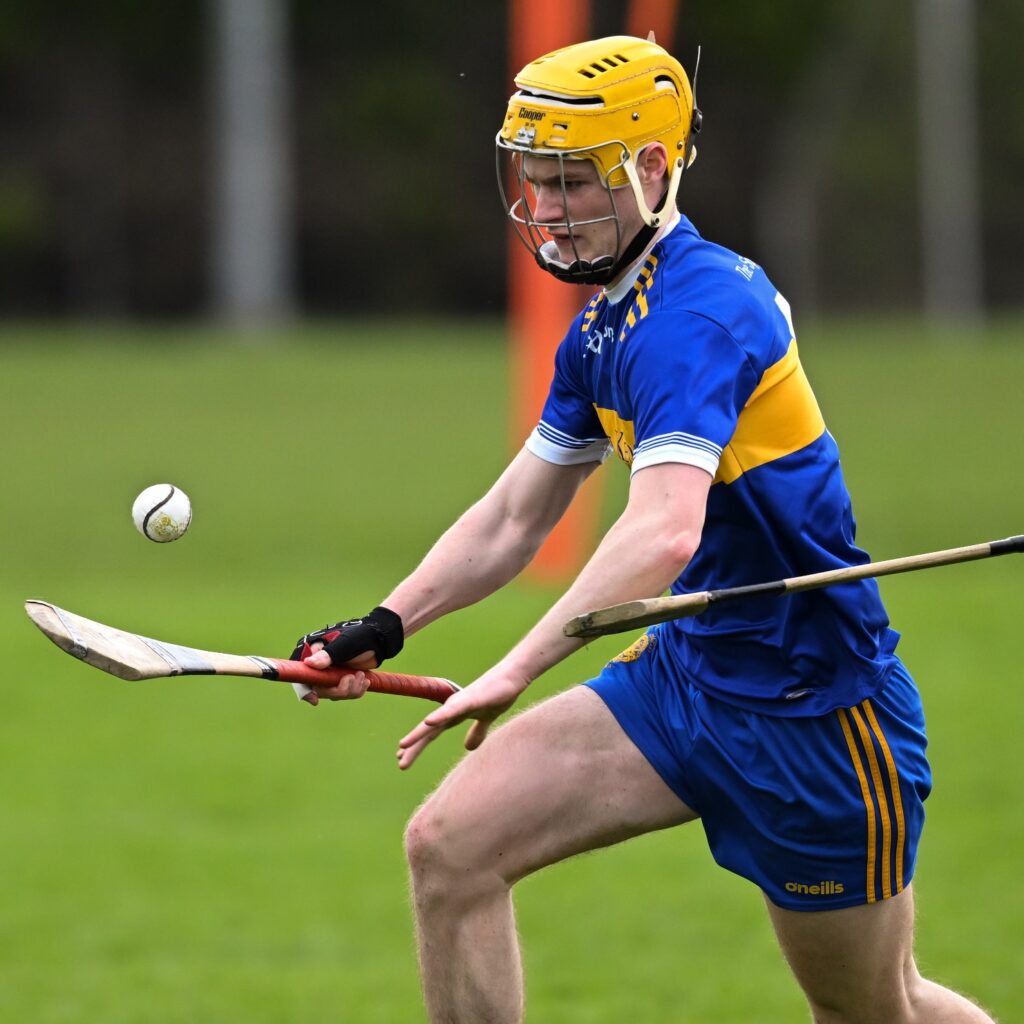 Despite being short a number of regulars Crusheen showed their experience with some good scores but Crimmins' second goal gave the home side a huge boost and they held on for a merited win, their second of the campaign.
Newmarket; Padraic Guilfoyle; Sean O'Connor, Colin Guilfoyle, Darragh Jones; Jack Enright, Niall O'Connor, Stephen Casey; Paudie McMahon, Mark Delaney; James Freeman, Peter Power, John Fehilly; Eanna Crimmins, Shane Lynch, Mikey McInerney.
Subs; Seadna Liddy for Delaney; James Power for Lynch; Cian Foley for Freeman
Crusheen; Donal Tuohy; Mark Perrill, Cian Dillon, Luke Hayes; Diarmuid Mullins, Gavin O'Brien, Tadhg Dean; Cillein Mullins, Eanna McMahon; Ian O'Brien, Jamie Fitzgibbon, Ross Hayes; Conor O'Donnell, Murrough McMahon, Breffni Horner;
Subs; Cathal Dillon for Fitzgibbon (inj) Niall Kearney for L. Hayes (inj)
Referee; Joe Mullins (Clonlara)
Sixmilebridge maintain their strong challenge
Sixmilebridge 2-17
Clonlara 0-19
Venue: O'Garney Park, Sixmilebridge
Alex Morey top scored with 2-9 as Sixmilebridge kept up their strong challenge for league honours with this victory over Clonlara.
Clonlara had the better of the first half exchanges and they took a six point lead to the break when the score was 0-13 to 0-7.
Eight players shared in the Clonlara first half tally with Micheál O'Loughlin contributing 0-4 of those.
The home side stepped up the pressure on the changeover and the goals proved vital as they managed to turn a six point half time deficit into a four point victory.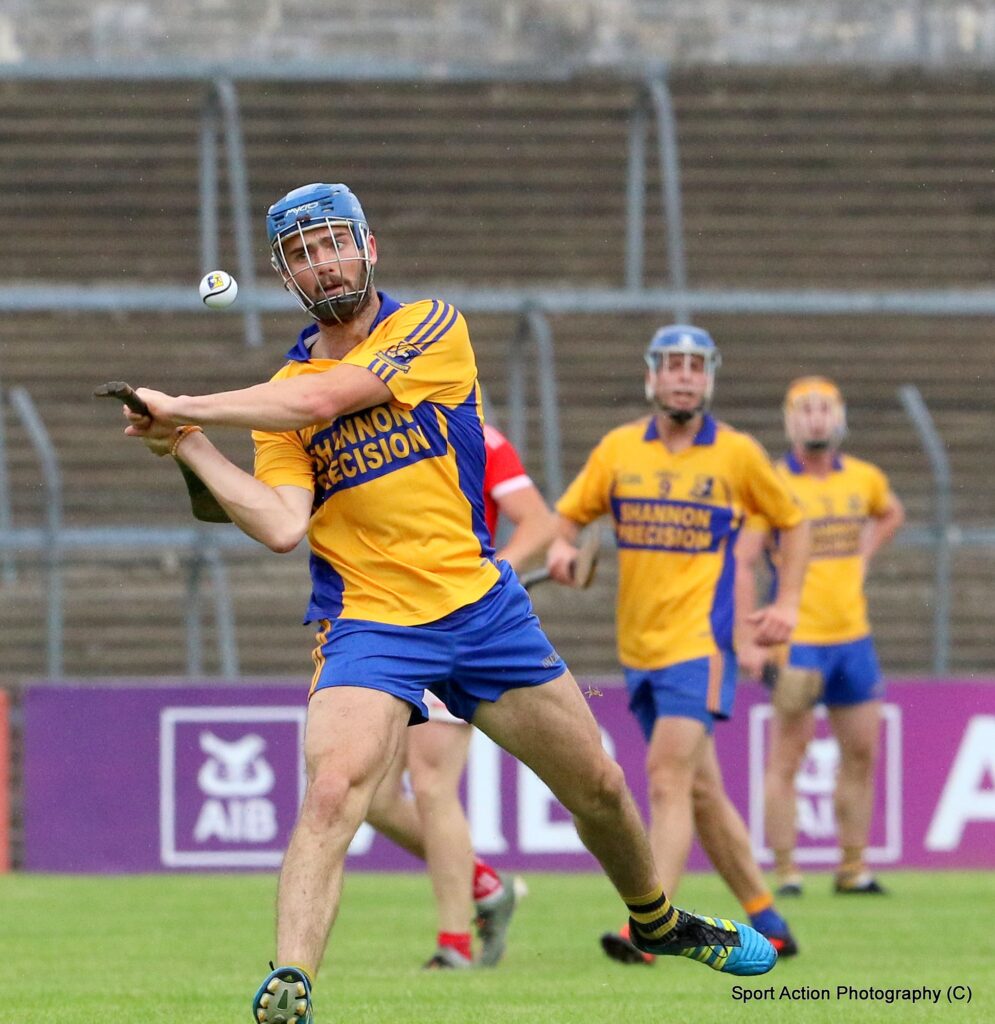 It was a different story after the break as Clonlara failed to match, the winners who took control in most areas and ran out with four points to spare.
Sixmilebridge: Cian Hogan; Colm Flynn, Caimin Morey, Jordan Downes; Barry Fitzpatrick, Jamie Shanahan, Brian Corry; Paidi Fitzpatrick, Noel Purcell; Conor Deasy, Luke O'Halloran, Sean McNamara; Kevin Lynch, Alex Morey, Ronan Tuohy
Subs; Cathal Lynch for Tuohy; Brian Carey for K. Lynch;
Clonlara; Seimi Gully; Colm O'Meara, Ger Powell, Tommy Walsh; Padraig O'Loughlin, Dylan McMahon, David Fitzgerald; Jathan McMahon, Cian Moriarty; Aidan Moriarty, Daniel Moloney, James Hastings; Micheál Stritch, Conor Bourke, Micheál O'Loughlin.
Subs; Eoin Meehan for D. Moloney; Pa Conlon for D. Fitzgerald; James McCormack; Padraig Campbell for M. O'Loughlin
Feakle collect first points of Clare Cup campaign
Feakle 1-21
Broadford 0-14
Venue: Broadford
Feakle recorded their first win in this season's Clare Cup when they turned in a strong second half to account for Broadford.
Trailing by a point at half time, 1-5 to 0-9, they took control in the second half when their superior fitness proved vital.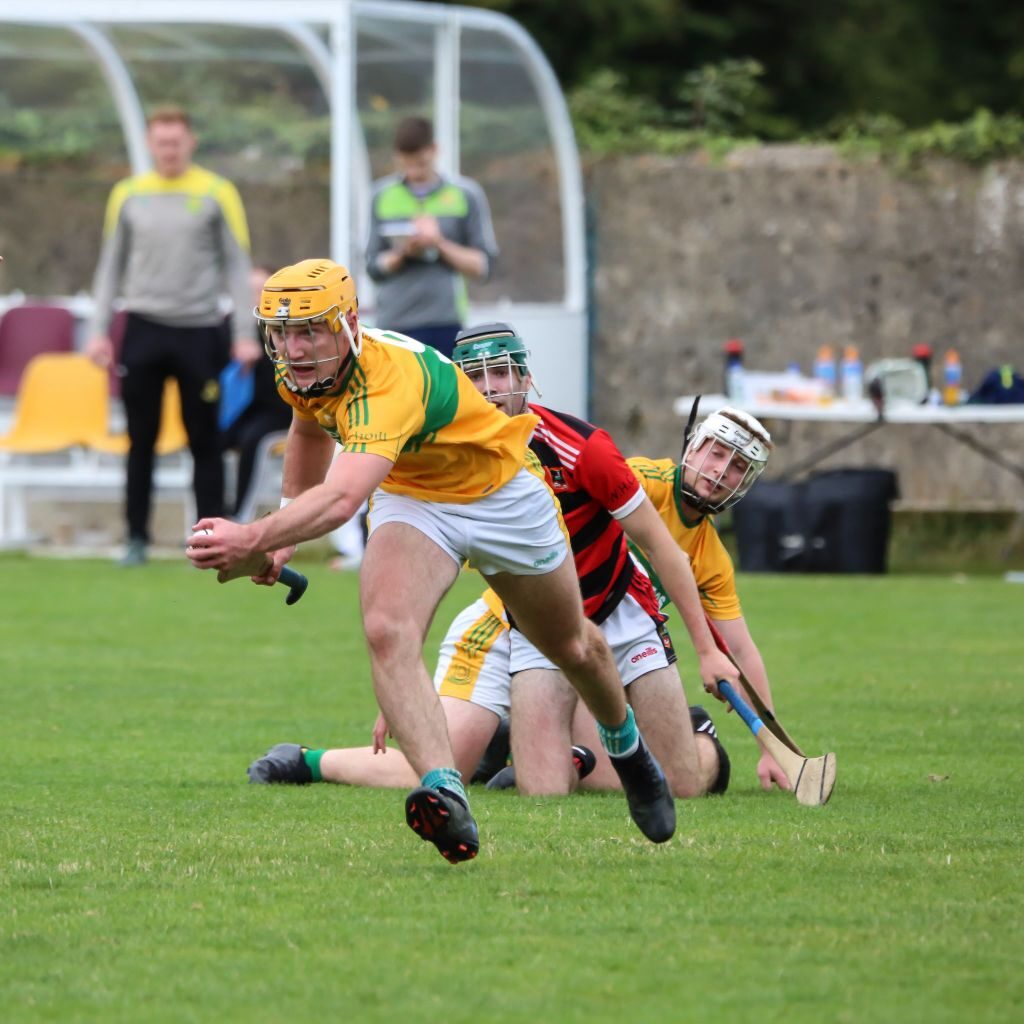 Shane McGrath top scored for the winners with 1-6 to his credit on a day when Eoin Tuohy landed 0-4 while Oisin Donnellan, Ronan O'Connor and Martin Daly each contributed 0-3.
Clare under 20 panellist Ronan O'Connor turned in an impressive display at midfield for the winners
Feakle: Liam O'Connor; Cillian Bane, Evan McMahon, Conor McGann; Eoin Daly, Con Smyth, Gary Guilfoyle; Eoin Tuohy, Ronan O'Connor; Oisin Donnellan, Enda Noonan, Martin Daly; Oisin O'Connor, Eoin O'Donnor, Shane McGrath;
Subs; Ray Bane for E. Noonan; Stephen Conway for E. O'Connor; Justin Nelson for R. O'Connor; Eoin McGuinness for O O'Connor; Diarmuid Bane for R. Bane
Broadford: Roy Duffy; Davy Boland, Eoin Donnellan, Cian Mulqueen; Padraic Taylor, Sean Phelan, Darren McNamara; Cathal Chaplin, Darren Chaplin; Oisin Kavanagh, Diarmuid O'Brien, Craig Chaplin; Conor O'Donnell, Cian Cremins, Mark Moloney;
Subs: Jack O'Brien for Taylor (inj); Paul Moloney fro Kavanagh; Jack Ward-Murphy for D. O'Brien; James Vaughan for O'Donnell; Darren Keniry for Boland;
Referee: Jim Hickey (Cratloe)
Mills claim victory by minimum margin
O'Callaghans Mills 0-17
Ballyea 0-16
Venue: Ballyea
O'Callaghans Mills kept up their strong challenge for a place in the knock out stages of the Clare Cup when they pipped Ballyea in a well contested tie at Ballyea on Saturday.
The home side had marginally the better of matters in the opening half and they held a two point advantage at the interval when the score was 0-9 to 0-7.
On a day when goalkeeper Killian Nugent landed five long range points while Clare under 20 panellist Colm Cleary hit 0-5 from play, the visitors edged ahead in the second half and held on for what could yet prove to be a very important win.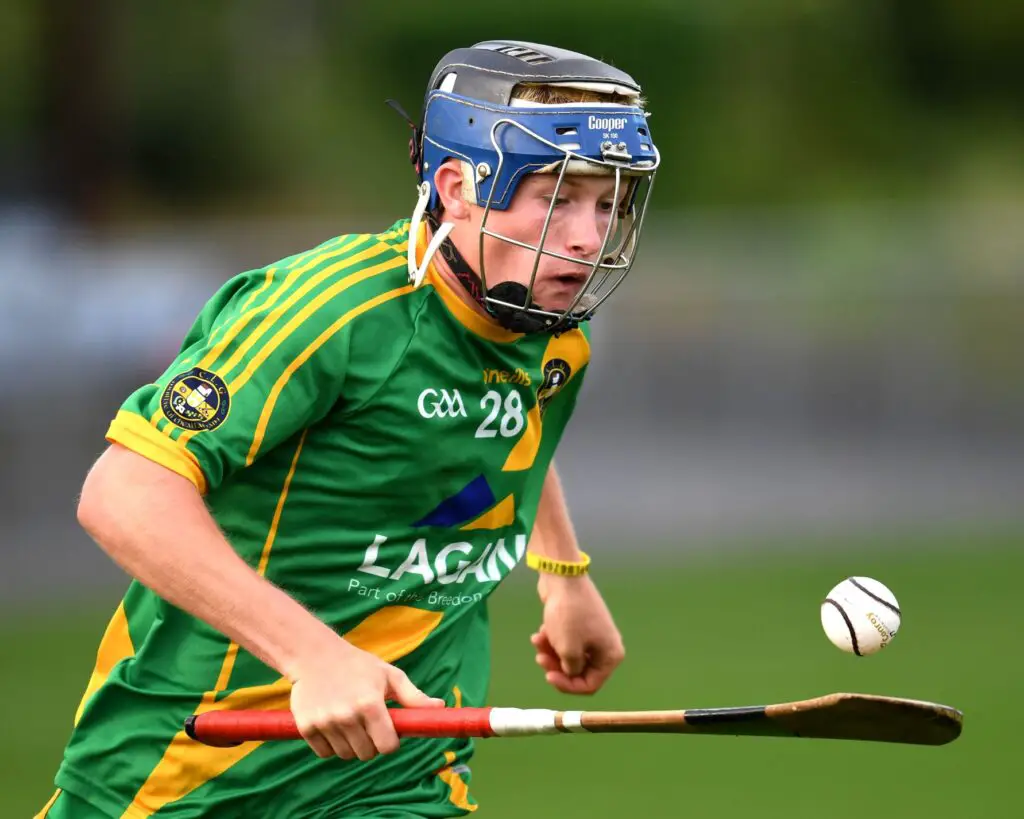 Niall Deasy again top scored for the home side with 0-6 while Cian Kirby and Mossy Gavin each scored 0-3.
O'Callaghans Mills; Killian Nugent; Michael Cotter, Keith Donnellan, Gerry Cooney; Sean O'Gorman, Aidan O'Gorman, Niall Donovan; Fionn Hickey, Michael McGrath; Stephen Donnellan, Cormac Murphy, Conor Cooney; Sean Cotter, Darragh Moroney, Colm Cleary;
Sub: Eoin McInerney for S. Donnellan
Ballyea: Barry Coote; Brian Longe, Peter Casey, Joe Neylon; David Meaney, Jack Browne, Cian Meaney; Morgan Garry, Mossy Gavin; Niall Carigg, Eoghan Gavin, Kieran McDonnell; Fiachra Kirby, Niall Deasy, Cian Kirby;
Subs: Tadhg O Huallachain for E. Gavin; Darragh Moylan for N. Gavin; Cathal Doohan for McDonnell
Referee; Kevin Corry, Sixmilebridge;
Clarecastle stay top with fourth successive win
Clarecastle 0-17
Parteen-Meelick 1-9
Venue: Clarecastle
Clarecastle made it four wins from four starts in Division 1B of the Clare Cup when they overcame Parteen-Meelick at Clarecastle on Thursday evening.
In a hard fought contest the winners built up a three point lead by half time when the score was 0-8 to 0-5.
With Killian McDermott leading the way at midfield, they continued to hold the lead but the South Clare visitors dd get the boost of a goal in the second half when corner forward Dara Nolan found the net.
However the more evenly balanced Clarecastle continued to hold the edge and emerged as worthy winners on a day when Aaron Hayes and Conor Halpin also impressed.
Clarecastle; Fionn Morgan; Ronan Donnelly, Aaron Hayes, Gearoid Ryan; Niall Brigdale, Eoghan Wallace Stephen O'Halloran; Killian McDermott, Conor Halpin; Dara Healy, Niall Galvin. Jack Murphy; Josh Brack, Lee Brack, Oisin Casey.
Subs; Conor Whelan for Murphy; Conor Griffin for Brigdale; Patrick Kelly for J. Brack; Oisin Whelan for L. Brack
Parteen/Meelick: Alan Murnane; Donal Kenny, Damian Moloney, David O'Sullivan; Gavin Rackard, Nathan Fox, Darragh McGleenon; Darragh McDermott, Daniel Cooney; Shane fox, Gearoid Reddy, Rory McDermott; Oisin Hickey, Greg Daly, Dara Nolan.
Subs; Shane Dillon for S. Fox; Evan Higgins for S. Dillon; Joe Sherlock for Darragh McGleenon; Jason Smth for Oisin Hickey; James G;ynn for Darragh McDermott;
Referee: Gus Callaghan (Feakle)
Tubber lay foundation for this victory in opening half
Tubber 2-14
Wolfe Tones 2-11
Venue: Tubber
Trailing by eight points early in the second half Wolfe Tones looked to be in deep trouble when they were reduced to fourteen men when defender Darragh Lohan saw red.
However they stormed back into the game, helped by two goals from Cian O'Rourke frees but, in the end, they had left too much to do and Tubber deservingly emerged with the points.
O'Rourke's goals came from a penalty and a 20m free and he also scored a number of his side's points.
The winners were five points clear at half time when the score was 2-7 to 0-8, the Tubber goals having come from Clive Earley and Jonah Culligan in a first half in which they had the better of the exchanges.
Tubber; Ronan Taaffe; Emmett Quinn, James Howard, Brian Clancy; John Fawle, Pat O'Connor, Pappy Taaffe; Jonah Culligan, Liam Clancy; Lorcan O'Grady, Ronan Monahan, Tom Taaffe; Clive Earley, Blain Earley, Cathal Droney;
Subs: Shane O'Connor for T. Taaffe; Ger Brohan for L. Clancy; Jack McGann for L. O'Grady
Wolfe Tones: Oisin O'Rourke; Liam Murphy, Darragh Lohan, Gary Cusack; Stephen Donnellan, John Guilfoyle, Brian Murphy; Sam Meaney, Davy Ryan; Cian O'Rourke, Sean Costello, Kevin McCafferty; Aaron Cunningham, Billy Connors, Liam O'Dwyer;
Subs: Shane Nihill for A.Cunningham; Luke Merrigan for Costello; Conor Carigg for Davy Ryan;
Referee: Niall Malone (Éire Óg)
Whitegate lead from start to finish
Whitegate 2-16
Cratloe 1-16
Venue: Whitegate
Whitegate led from start to finish when recording their first win of this season's Division 1B league campaign.
An early goal from Ciaran Keenan set them on the road to victory over Cratloe at Whitegate on Friday evening and when Ger Hoey sounded the half time whistle the home side were 1-11 to 0-7 ahead.
Helped by a goal from Conor Whelan who was one of their leading lights on the evening, they maintained the lead throughout the second half but they had to withstand a strong finish from the visitors before sealing victory.
Conor McInerney landed 0-6 for Cratloe while Luke Healy was their goalscorer, this score coming in the final minute. Paddy Burke landed 0-5 from play for the winners.
Whitegate: Andrew Fahy; Ciaran Quinn, Finn Madden, Dylan White; Brendan Bugler, Colm Madden, Ian Fahy; Conor Whelan, Luke Sugrue; Danny Hynes, Conor McDermott, Eoin Patterson; Ciaran Keenan, Ronan Hayes, Paddy Burke.
Subs; Liam Murray for C. Madden; Cian McDermott for Hynes
Cratloe: Eoin Deegan; Cathal Lohan, David Collins, Jack Manly; Rian McNamara, Shane Neville, Damian Browne; Sean Collins, Daithi Collins; Luke Healy, Cathal McInerney, Sam Sheehy; Jack McInerney, Jack Donnelly, Rian Considine;
Subs; Enda Boyce for Lohan; Caimin Deegan for Manly; Sean Ryan for Sheehy;
Referee: Ger Hoey (Killanena)
Three from four for Clooney/Quin
Clooney/Quin 2-12
St. Joseph's Doora/Barefield 2-9
Venue: Clooney
Clooney/Quin made it three wins from four outings when they accounted for their neighbours St. Josephs at Clooney on Saturday afternoon.
Ahead by three at half time, they maintained tshat margin to the end and emerged with a merited victory.
Second half goals came from Eoghan O'Brien from the penalty spot and Shane Harrisson while the Doora/Barefield outfit had both their goals from Alan O'Neill, one from a penalty.
O' Brien top scored for the winners with 1-4 to his credit while Alan O'Neill contributed 2-1 to the Doora-Barefield tally.
Clooney/Quin; Cathal Hannon; Evan Maxted, Shane McNamara, Cillian O'Gara; Donagh Keogh, Conor Grogan. Mike McNamara; Eoin Guilfoyle, Donagh O'Sullivan; Callum Hassett, Jimmy Corry, Eoghan O'Brien; Shane Harrisson, Dannan Fox, Ulick O'Sullivan;
Subs: Sam Scanlan for Guilfoyle; Cillian Duggan for O'Brien; Dylan Cunningham for Corry; Enda O'Halloran for O'Gara; David Considine for D. O'Sullivan;
St. Josephs; Paul Madden; Ian Williams, Darragh McMahon, Cian Lahiffe; Eoghan McMahon, Dara O'Shea, Adam Mungovan; Noel Nagle, Brian Guilfoyle; Jack Hannan, Matthew Power, Cian Barron; Eoin Lahiffe, Alan O'Neill, Conor Tierney;
Subs: Senan Crosby for Power; Brian Clancy for Guilfoyle; Francie Meaney for Lahiffe; Cathal Ruane for Nagle; Podge Geraghty for Tierney.
Referee: Johnnie Healy (Smith O'Briens)