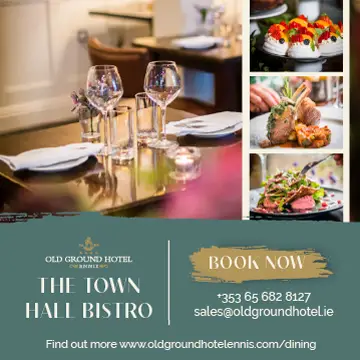 THE Burren Tolkien Society will host an epic film and multimedia workshop aimed at inspiring the Banner's young minds this Saturday.
The event will feature talks by one of Ireland's top independent film directors, Kevin Liddy as well as a creative writing workshop by the award winning poet Adam Wyeth.
Organiser Peter Curtin said the event is all about stimulating creativity in the local communities.
"There is no place more magical than the Burren – it has been a source of inspiration for writers for generations, including J R R Tolkien who wrote about the unique landscape in his Lord of the Rings trilogy," he added.
Irish screenwriter and director Kevin Liddy will talk to students about his experience in the film industry and give an introduction to film making, outlining his journey from short films to feature length productions.
Many of his films have used the backdrop of rural Ireland to explore complex family relationships and his credits include 'Horse', 'A Soldier's Song' and 'Country' which won Best European film in Verona.
The event takes place in the Burren Storehouse on Saturday, October 28 from 12pm – 5pm. Tickets which cost €20.00 each will be available at the door.