A "tightening" of "key restrictions" across the country has been announced by the Taoiseach following a Cabinet meeting earlier on Tuesday off the back of advice issued by the National Public Health Emergency Team (NPHET).
For the next three and a half weeks, revised restrictions are to be implemented. The introduction of legislation to allow Gardaí monitor the enforcement of the recommendations are being discussed at Government level.
Acting Chief Medical Officer, Dr Ronan Glynn explained that the focus of the introduced recommendations were to limit the congregation and meeting of people, to further enforce current measures and to roll out targeted measures.
Individuals over the age of 70 have been asked to exercise "individual judgement", to limit their interactions to a small network, avoid public transport where possible and only to shop at designated hours in stores. People in this age bracket have been advised not to go on staycations.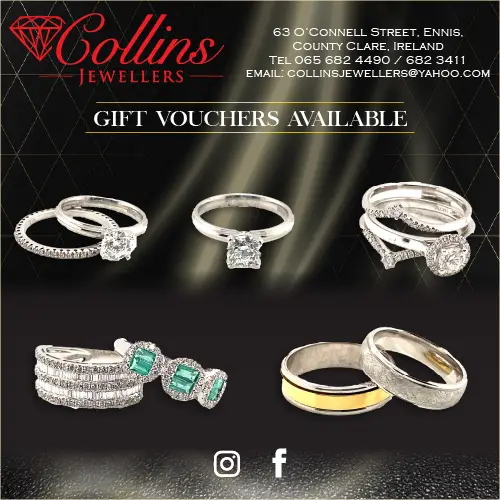 Businesses across the country have been urged to continue to facilitate remote working. Minister for Health Stephen Donnelly (FF) stated that testing has been ramped up at nursing homes and in meat processing plants.
A maximum of six people will be allowed to visit any house, garden or any indoor setting at the same time and they can be from three different households, Taoiseach Micheál Martin (FF) outlined at Tuesday's press conference. Outdoor gatherings will be limited to 15 people with physical distance to be adhered to.
Sporting events and matches can continue to proceed but will be held behind closed doors. The Taoiseach advised that the guidance on indoor and outdoor settings must be followed by those involved in sporting organisations. Dr Glynn stressed that sporting activity could continue but each individual involved must "play their part" by acting responsibly and following public health advice.
"Their issue is congregation of people before and after the match," Martin said of the reasoning behind banning spectators from games. Dr Glynn admitted that there haven't been significant issues arising out of sport but flagged that supporters and team mates travelling to games together and congregating of supporters before games influenced their decision.
Restaurants and cafes will remain open while mandatory restrictions for pubs operating as restaurants will be introduced which includes a closing time of 11:30pm. Likewise gyms will be allowed keep their doors open to the public with no more than six people are to attend an exercise class at the one time.
Re-opening of schools "is important to the lives of children," the Taoiseach stated as he denied the Government were guilty of mixed messaging through the implementation of revised guidelines.
Key behaviours require a 're-commitment' from the public, Taoiseach Martin commented. "The harsh reality is that recent trends and the spread of the virus are serious". He said that the levels were not close to the spread earlier in the year but represented a juncture whereby reflection was needed.
"A large number of people are acting as if the virus is no threat to them and that it's okay to take more risks," the Cork native stated. "The virus is as deadly today as it was before". He outlined that the Government has agreed to finalise a roadmap on the resilience of recovery before September 18th.
Health Minister, Stephen Donnelly noted that multiple clusters were appearing across the Republic of Ireland. "This virus is relentless, it doesn't slow down because we've become tired of it or because we want life to revert to normal". He said that more protections are to be put in place for nursing homes. "Our previous sacrifices will be for nothing if we allow COVID to spread back into our communities".
Dr Glynn was concerned with a "significant number" of cases emerging outside of Kildare, Offaly and Laois and stated that clusters were "linked to social and sporting activity". He detailed that 62% of cases in last 14 days were linked to close contacts with a confirmed case.