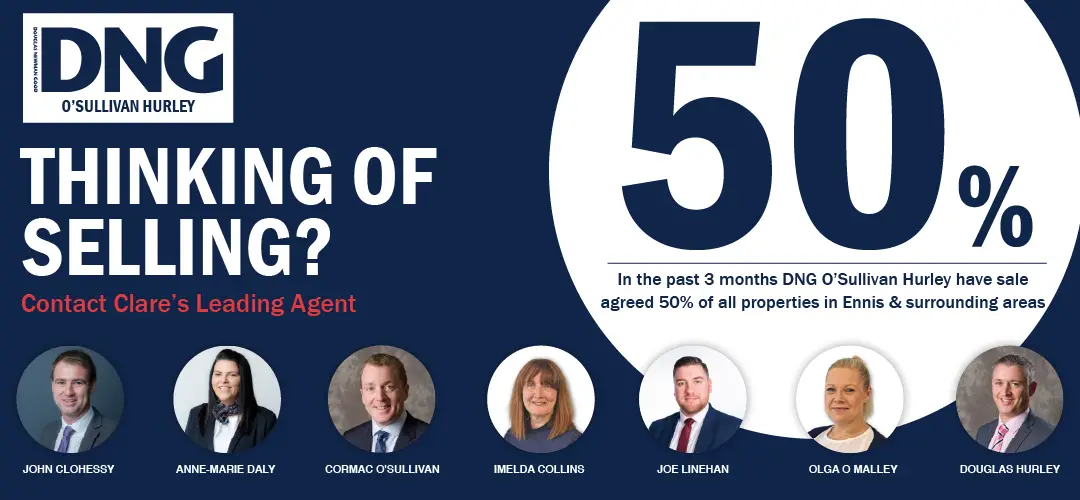 This week, many of us are casting our minds back just over a fortnight to a cracker of a game and the best contest Clare have been involved in some years.
With the 11,000 allocation of terrace tickets for the Munster final sold out within 11 minutes, there is massive anticipation for the replay amongst the public. Limerick supporters will have supreme confidence in their side and Clare are rank outsiders amongst the bookies again. However, there is a sense in Clare that our lads have a great shot at winning this.
Limerick have been the dominant side in the country for the last four years. Like all great teams, they have brought the game to a new level. The physicality and athleticism within their team is awesome and they play the game with massive intensity. Before tactics or hurling is discussed, Clare will need to match this to have any chance. There were times during the game in Ennis, where Clare looked out on their feet, and if they game had gone on a little longer it looked as though Limerick had more in the tank. However, that game will have brought on Clare hugely.
Coming into this season, most pundits predicted Clare would be dead and buried at this stage of the competition. Clare were written off as an afterthought in analysis of the competition and given no chance of progressing from Munster, not to mind topping the table. That is no cause for celebration though: now that Clare are where we are, there is a great opportunity to go on and win. In order to achieve that against this Limerick side, a near perfect performance is required.
While the Waterford game was a good opportunity for Clare to give fringe players a chance to impress, the dropoff in standard was huge. The pace and intensity of that game was well below where Clare need to be. Despite the comprehensive nature of the win, Clare will have a lot to improve on. Most notably, Clare had 11 wides in the first half. This sort of wastefulness can suck the life out of a team in a close contest. When you hit your purple patch in a game you need to take your chances. Limerick played poorly for 55 minutes against Tipperary and still went on to win by seven points, such is the level of their scoring efficiency.
Brian Lohan will also be targeting an improvement in our defending, an area where he has a lot of expertise and the highest standards. Despite Waterford hurling at a very poor level, they still managed to come away with 2-22. Dessie Hutchinson, who would have been earmarked as their best attacker, was afforded 1-6 from play. Clare were casual in their approach at times and allowed Waterford in for some easy scores. I would expect that Clare management will have stern words with some of the backs to ensure that there is full focus and aggression for the entirety of the game this weekend.
The addition of Aaron Gillane, the top inside forward of recent years, back into the team has the potential to give Limerick an extra dimension in attack. He is picked out consistently by his clubmate Diarmuid Byrnes. Generally, Aaron makes his runs to either wing and can score over his shoulder from either side. The space here will have to be closed off by our half backline. One of the most dangerous plays Limerick use is the high ball to the edge of the square. Gillane is very effective at catching and scoring after ghosting in from behind the full back line. While Conor Cleary is very strong in the air but this will be a challenge for him this weekend.
The return of Aaron Gillane will also free up Kyle Hayes to return to his best position at centre forward. I'm always amazed that the Limerick management moved Hayes out of this position. When he wins clean possession, turns and runs at goal from 60-70 yards out, there is no one in the country who can keep pace with him. He is a constant goal threat and can wear down the chasing defenders. Limerick lose this threat when playing him on the inside line, as his hurling is not suited to it.
So with the return of Aaron Gillane and Cathal O'Neill, do Clare have any chance? I believe we do, and key to that will be Peter Duggan and Shane O'Donnell. Both missed long periods prior to this season, and neither fully matched the pace required of the first clash. But as was noted here, that game would have brought them both on hugely. This was borne out in their display against Waterford with both being candidates for MOTM. If those two can bring that same level of performance to Thurles it gives Clare an edge.
On another note, it was interesting to see the reaction to the refereeing from the Limerick camp after the last clash. Shane Dowling and The Sunday Game put together a package which tried to portray that Limerick are very harshly refereed. John Kiely came out with comments to the same effect. Either there is a genuine inability to see what they have gotten away with over the last few years, or this is an attempt to co-opt the media to serve Limerick's domineering style of play. Hopefully the ref will not cave to pressure from the Limerick camp this weekend.
Waterford had been billed as Limerick's only genuine competitors this year. This was stated as fact on many broadcasts, podcasts and columns since January. Limerick will have heard this noise and probably had been gearing up for a showdown with the Déise as well. However, as the old saying goes, "the sheep spends its lifetime being scared of the wolf, only to be eaten by the shepherd". Clare have come in under the radar this year and the players will be hugely motivated by that narrative. This game will mean more to Clare than Limerick and I think that will result in a first Munster championship for Clare in 24 years.