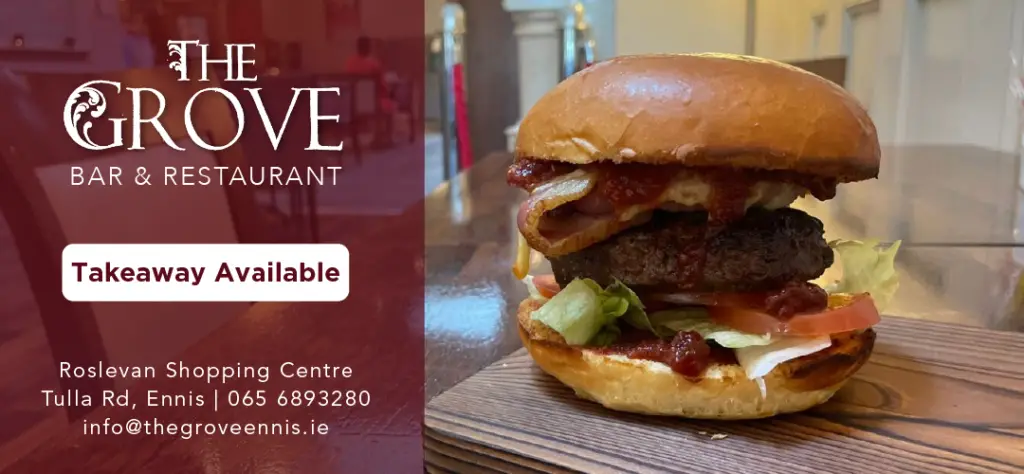 *Aisling Corbett & Ciara Doyle celebrate their Munster success. Photograph: Gerard O'Neill
WITH COUNTY and provincial titles secured, Scariff/Ogonnelloe are steadfast in their determination to be crowned All-Ireland champions.
In the aftermath of their replay win over Truagh/Clonlara in the county final, David Sullivan was adamant it would take some team in Munster to stop them. Now that Scariff/Ogonnelloe have collected the provincial crown for the second time, he is keen that they will add a third piece of silverware to their haul in a remarkable season.
"I made a speech in McNamara's Pub after the county final, I stood up, there was fifty people in the room, players, mams, dads and everything, I had no drink taken at the time and I said this is going to end in Croke Park, some people looked at me as if I had five heads but they're looking at me now in a different light because we're sixty minutes from getting this team into an All-Ireland club final, we were desperately close in 2019," the Lorrha native told The Clare Echo.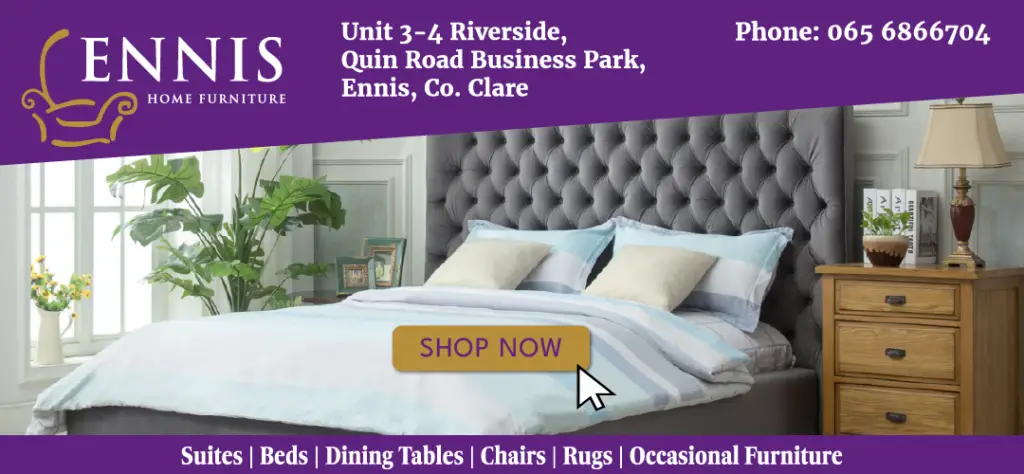 Level at 0-04 apiece at half-time, the Scariff/Ogonnelloe management were not content, given that they coughed up two goal chances. "At half time we weren't happy, I felt we dominated the first half, we were much better than them, you've to pay credit to Caoimhe Bourke too, she is not Tipp goalie for nothing, she made two great saves from Alva, Drom & Inch are a classy team, they were always going to get a period of dominance, they have some fantastic hurlers, it was like the county final with Truagh/Clonlara and the semi-final with Inagh/Kilnamona, you have to hang in for the tough periods and stay with it, that's exactly what we did, we stayed at it and waited for the one chance to strike, it is a fairytale way to end it, I do feel sorry for Eimear McGrath at the end, I don't think the booing before it was fair, I'm from Tipperary as you well know, she does a lot for Tipperary camogie, it is unfortunate that she missed the free at the end but she'll have better days ahead".
Leading for the vast majority of Saturday's Munster final, Scariff/Ogonnelloe's dominance almost came undone when Drom & Inch rallied with 1-01 in succession to lead with the game into additional time. "I have to commend the character of the girls again, many a team would have laid down when the 1-01 went in, we lost two or three puckouts in a row after that but we stayed going, the characteristic that this team has in abundance is that we never panic, we didn't lose the run of ourselves or start shooting from stupid angles, we didn't start doing anything crazy with the ball, we just kept going through the process and we waited for the chance to come".
Sullivan added, "There was always going to be time for one last chance, when you get a chance in front of the goals who else do you want the ball to fall to only Mairead Scanlan, what the girl has done for throughout the years has been fantastic from where she has drove this club on to be, it is fitting that she got the goal, she is probably the one player that gets mentioned if you say Scariff/Ogonnelloe to anybody, it is fitting that she got the goal to win the Munster final".