*An empty Shannon Airport car park. Photograph: Joe Buckley
Visionaries are key to saving the future of Shannon Airport, a recent meeting of Clare County Council has heard.
Citing a "disappointing drop in passenger numbers" over the past decade alloyed with "the disastrous impact" of COVID-19, Cllr Pat McMahon (FF) led the call for Clare County Council to engage with other public and private stakeholders to commission "a far reaching report setting out positive attainable goals for the future of the airport".
A need to strengthen air access was identified in the Clare Tourism Strategy 2030, Director of Service Leonard Cleary acknowledged in response. He said the local authority continues to work collaboratively with Shannon Group.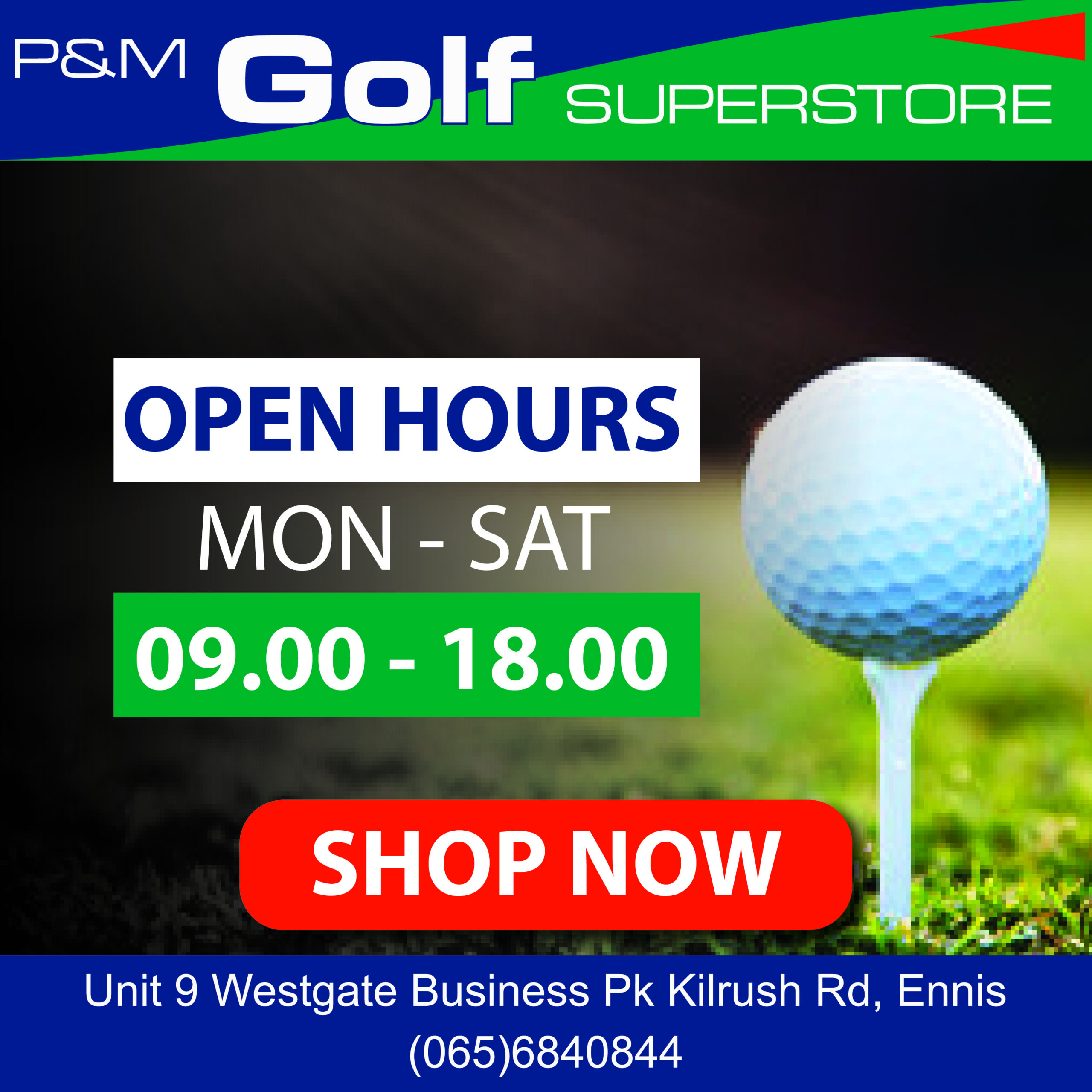 Addressing the sitting of the local authority, Cllr McMahon noted that Shannon Airport was facing "unbelievable" problems. He believed strong expertise already existed within the Mid-West to aid its recovery referencing the five third level institutions in the area, respective Chambers of Commerce and the Slattery brothers Domhnall and John who are highly regarded figures in the aviation world. "We have 78 aviation companies in Shannon and 63% of aircraft companies in Ireland based in Shannon".
Separation from the Dublin Airport Authority did not work, Cllr Joe Killeen (FF) maintained. Evidence will base plans for the future, he said. "We will need EU policy support, we need somebody who would write the story properly for us. We need to support the view that our Chief Executive be added to the Shannon Group board".
"The thrust of the motion is that we need new thinking, outside bodies need to get involved in the promotion of Shannon Airport. Funding needs to be made available. The management of Shannon Airport have not done a good job, they have concentrated in building up the Industrial Estate which they have done a very good job on but that came at a cost which was the Airport," Cllr PJ Ryan (IND) stated.
He added, "We need to go back to attracting the people who used Shannon Airport over the years and that is the North American traffic, we are the closest Irish airport to North America, we need to promote it a lot more. Shannon is a far safer airport than any other airport in this country, when you fly out of Shannon Airport you are flying over water and not residential areas".
Seeing "the demise of Shannon" was very difficult, Cllr Clare Colleran Molloy (FF) commented. "This is a complete failure of our national politicians to maintain and protect a national asset in the west of Ireland. This is a complete lack of commitment by our national politicians to address the decline," she said.
Introducing a national policy with an emphasis on regional development is required, Cllr Gerry Flynn (IND) outlined. "Various Governments have done nothing to support Shannon Airport, they were making it up as they were going along. It is time they realise that they have to stop their total focus on Dublin. They have over populated Dublin, they have closed down the West of the country for the sake of the capital".
Ennis representative, Cllr Pat Daly (FF) declared, "Shannon is in a crisis, if something is not done it will be gone before us". Pressure is on the county's seven Oireachtas members to step up, he added. "Our national Government is not delivering. Dublin Airport is a bottle neck, you have to drive three miles to get a parking space".
"All of us know what the problem is in Shannon but none of us have the solution," Cllr PJ Kelly (FF) reflected. "We have to learn from the past and have to find visionaries, they are very rare today but we have to find them. Brendan O'Regan or Sean Lemass, we need somebody like them today to come up with ideas or solutions. We've a habit of setting up taskforces today, some have little to contribute other than keeping the seat warm. We have been let down at national level".
There is a feeling of Shannon and the people being let down by the national Government, Cllr Donna McGettigan (SF) flagged. The Copenhagen Report commissioned by the Limerick Chamber of Commerce was referenced by Cllr Johnny Flynn (FG), "National aviation policy has to be changed to direct customers in and out of Shannon was the key finding of the report".
Council Chief Executive. Pat Dowling described Shannon as "a victim of the international collapse of aviation". He said the future of Shannon remains a key discussion on their economic taskforce.