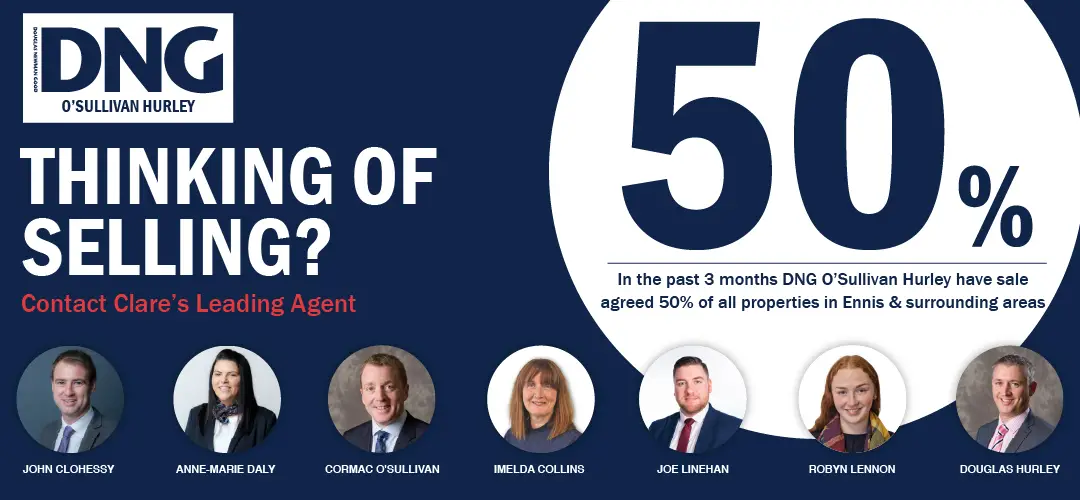 *Aimee McInerney breaks away from Granagh/Ballingarry's Fiona Morrissey during the 2015 Munster club championship semi-final. Photograph: Veronica McMahon
Concussions, sprains and bruises, it would need to take a lot more to stop Aimee McInerney from lining out for her beloved Newmarket-on-Fergus on county final day.
She'll be at wing back as the Blues aim to make it fourth time lucky, having lost the three deciders to Inagh/Kilnamona in as many years. "The last three years in a row we've been unfortunate in the county final, a lot of people would say Newmarket are a much more experienced team and Scariff are contesting their first senior final. That can only be taken as a positive, we've been here before, we know what to expect.
"This year we've progressed as a team and as a panel, us older girls have to be there to show the younger ones what they're coming into, what it takes to reach county final after county final, it's not as easy as just showing up and expecting to be there, the standard in Clare camogie has gone through the roof over the last few years, there are four or five teams every year that could be in the final and winning it".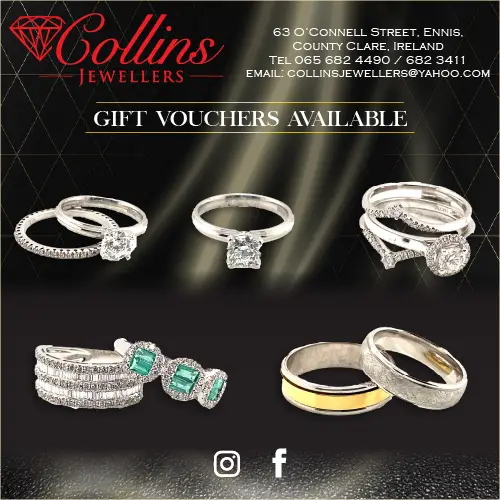 A loyal servant to the club whether it be as a player, mentor or roles such as Games Development Officer, McInerney emphasised the importance of the collective as Cathal Kilmartin's side go in search of their ninth senior title, all crowns they've collected since 2001.
2019 for them was unusual as they failed to progress to the semi-finals of the League, a very rare occurrence for the club over the past two decades. "This year obviously wasn't going to plan in how we wanted things to go but it's just made us stronger and we've been able to use our panel," Aimee told The Clare Echo.
For the 2008 All-Ireland Junior medallist, this year even though it started off in hope has been a particularly bumpy ride. "I started off the year going back playing county and thinking I'd give it one more last push but unfortunately the body wasn't able for it, it was setback after the setback. The biggest setback was my concussion on the 5th of March, that ruled me out of competitive action for nearly six months".
During this spell, she helped the team in other ways such as taking training sessions, encouragement and offering water in matches. "When you see them training giving it one hundred percent it only pushes you to do what you can to get back as soon as you can".
Dealing with the concussion has taken time and she is still wary of it. "It was a long road for a long time in relation to headaches. I spent the summer months up and down to specialists and physiotherapists trying to get to the bottom of it. It is still an ongoing process but it is much improved from the initial contact. With a concussion you still have to be mindful for twelve months after the initial impact so that you don't revert back into all your systems again".
Six years ago when Clare's hurlers won the All-Ireland, Aimee was part of the backroom team. She approached Davy Fitzgerald to get involved after completing her masters in sport and exercise nutrition. She then worked as assistant to the highly regarded Joe O'Connor, regularly taking the warm ups and cool downs but heavily involved in their nutrition. "To see the professionalism that the lads have is only going to do wonders for you and the team you are involved in. The biggest thing I learned with them is that you have to mind yourself, the intensity in sport has increased so much over the last few years that strength and conditioning, nutrition, player management has to be at the forefront of their minds".
Such recovery has been applied by Newmarket-on-Fergus as they bid to get the bodies in full fitness following Saturday's gruelling extra-time win over Truagh/Clonlara. "Going into extra time isn't ideal where there is only a week's turnaround for a county final but as a team, a panel and a management it is what it is and there's no point thinking what could have been if we'd an extra week's rest, we've six days to do what we can and get ourselves right again. The girls are smart, they're doing rehab, physio, cryotherapy, taking breaks and it's all about Saturday so regardless if it's a week or two weeks it won't be an excuse whatever happens".
Adding extra space to proceedings is the fact that Aimee is now residing in Scariff with her husband, Joe. "It's interesting," the All-Ireland winning Féile captain of June 2002 remarked. "There is no doubt about it, Scariff are the up and coming force in Clare camogie. Living in Scariff I can see first hand the work they are doing underage and at adult level, they are contesting finals A finals in U13, U21, they are in their first senior final and their juniors are in a final, you can only admire their progress.
"The build-up to Saturday is slightly different because I'm living there, I'd be lying if I said I didn't consider moving home to Newmarket for the week, I wasn't in the door five minutes after we winning our semi-final and the mother-in-law was in the door throwing digs and threatening to put the Scariff flag up outside the house. It is part and parcel of the lead-up, it depends on you if you're going to let the person get into your head or are you going to push on. In one way we're so busy this week, trying to recover from Saturday, getting our training and then you've work on top of it, Saturday will be on us before we know it".