*Alfsono D'Auria. Photograph: Martin Connolly
It may have crossed his mind to contest the 2014 local elections but the weekend was Alfonso D'Auria's first taste of politics as he attended his first election count following his attempt to win a seat on Clare County Council.
Eliminated on the seventh count, Alfonso had an indication his first preference vote of 715 was unlikely to result in his election, this was one of many lessons he picked up during the campaign. "I knew getting to the thousand mark would get you in, I just think a lot of things went against me, not only being an Independent starting off very late, the actual count itself Mary Howard got in first one count before I was eliminated and there was only ten counts with a lower surplus of votes to be divvied out.
"If two or three of the candidates had reached the surplus earlier, Fianna Fáil and Fine Gael were all in around each other which didn't help the transfers, everyone was taking from the one pie and even with all that I still got 250 in transfers, I was transfer friendly, there's a fine line," he told The Clare Echo.
His candidacy was confirmed first by The Clare Echo in April but the owner of Enzo's on Parnell St was playing catch-up with his competitors when it came to the canvass. "I have to be happy with how I canvassed, the first door I knocked on was May 2nd, I'm a soletrader I have a job doing 70 hour weeks and then trying to canvass, it's hard. I had a good crew out, we had some fun doing it. Another candidate told me that every week is worth 100 votes, who knows".
Along with fellow Independent Dermot Hayes, the Ennis native ran sitting councillors Pat Daly (FF) and Ann Norton (IND) closest for the sixth and seventh seats in the Ennis Municipal District. In the minutes after his elimination, the ex Chairman of the CSSL reiterated his call for further works on Parnell St and the establishment of a third level college campus in the county town.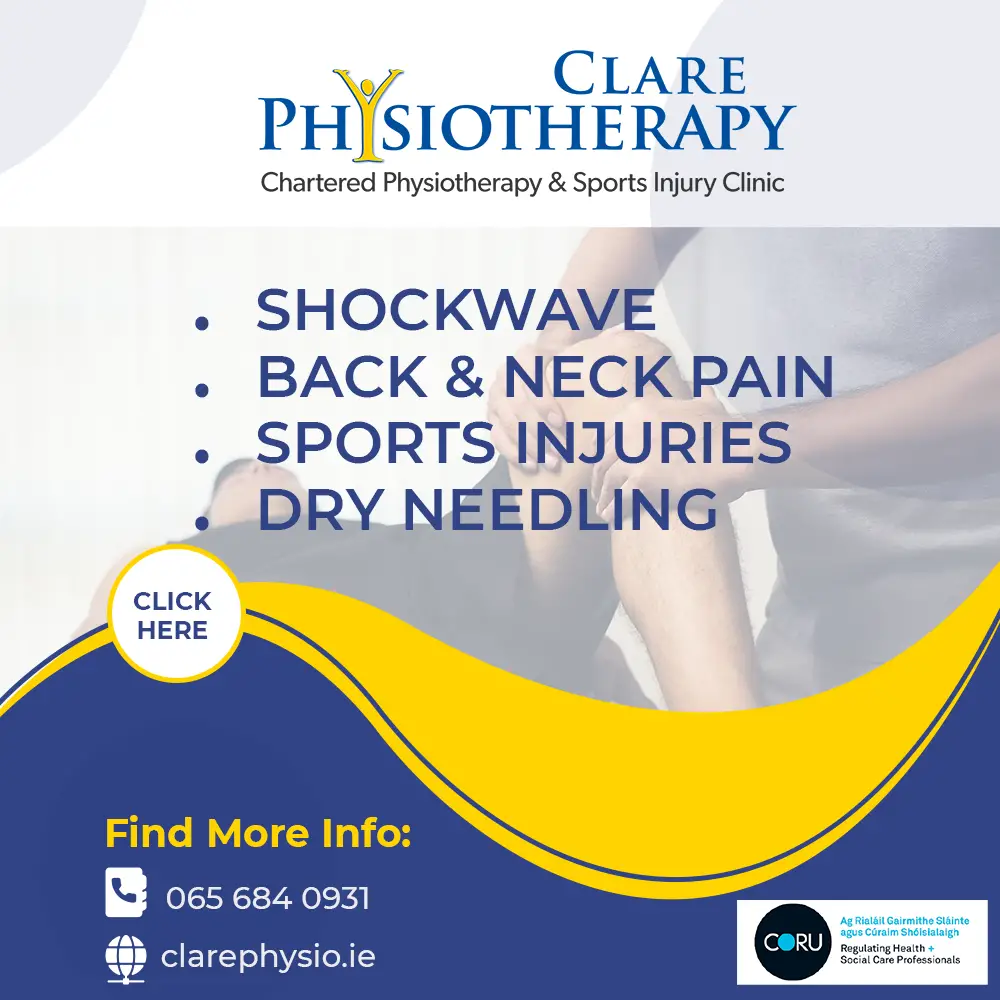 "They've signed the contract for January for Parnell St works which is great to see but we need people in the street, we need more. I'm not just talking about Parnell St, I'm talking about the whole of the town, we need more volume, we need more tourists, a third level college is vital for the future. When I say that it's for November, January, February on a dark Monday, Tuesday and Wednesday when there is nothing happening in town and you might have that injection from students, that's vital".
Regarding his future in politics and whether his name will appear on the ballot paper for the 2024 local elections, D'Auria commented, "Five years is a long way away, five hours is a long way away especially here at an election count. We'll see what happens for a General Election in 2021, we'll see who takes me on".