New Central Bank consumer protection rules are encouraging switch-to-save on mortgages, writes Darach Honan.
New Central Bank rules relating to current mortgage holders have come into force since January 2019. These rules are in response to 2015 findings that more than one fifth of borrowers could save money by switching. The new rules will make it easier for bank customers to get information about savings on their mortgages. Furthermore, this will encourage competitiveness in the market and better mortgage rates for customers.
Key points under the new requirements:
60 days before a fixed-rate mortgage term ends, the bank will have to provide details of the new rate and possible other options.
Variable rate mortgage customers will have to be informed by the bank every year whether they can move to a cheaper interest rate.
Current customers may request their lender to provide a comparison of the total interest payable on the customer's existing mortgage and the interest payable on the new or alternative rate on offer.
Banks will be required to alert customers to the relevant section of the Competition and Consumer Protection Commission website where they can compare prices.
Are You Paying More Than You Should?
Many people with existing mortgages in Ireland are paying much higher interest on their repayments than they should. The 2015 analysis of over half a million mortgages found approximately 16,000 could save over €1,000 in the first 12 months, and around 27,000 switchers have the potential to save in excess of €10,000 over the lifetime of the mortgage.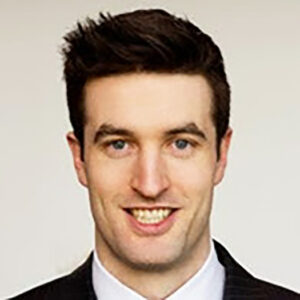 What many mortgage holders do not realise is that they are not obliged to stay with the same lender for the remainder of their mortgage term. Indeed, they can re-negotiate the mortgage conditions and term by switching to another lender.
'80% loan to value ratio on your mortgage gives you a good chance to qualify for great savings and even if you have limited equity and only 90% loan to value it will still work '
The new lending institution will want to ensure that you have been able to meet your mortgage repayments and that your property is not in negative equity. Hence, switching will not be an option for borrowers in arrears, or for properties with current market value lower than the outstanding mortgage loan on them, however with recent increases in property prices people may not realise how much their property has increased in value, a good broker can help you with this.
'No cost for switching!'
A drop of only a fraction of percent can bring significant savings over the term of a mortgage and maybe a decrease in the term at the same time. All of this without any cost to borrowers in doing so!
Some banks are now covering the costs associated with switching, meaning no cost to the borrower and you may even have monies from cash backs currently available to buy new furniture or book a well deserved holiday.
Why Use a Mortgage Broker?
An unbiased source of information
Intermediaries are unbiased parties, who have access to a wide range of lender rates at their fingertips. This means they can advise you on the best lender for your situation. And if you're not ready to apply, they will certainly give you the heads up and will even help you get organised for the future.
They will do the hard work for you
At the beginning, an intermediary will assess your situation and will do depth research into the market. Further down the line, you can rely on an intermediary to keep the process moving and to keep communication lines open, so you can avoid running to the post office or making calls during your lunch hour. And after your intermediary has received your mortgage approval in principle, they will liaise with the lender, the lender's valuer and your solicitor.
 Call in the experts
Your mortgage broker will fill out your mortgage forms and handle the finer details with practised skill, as they will know what the lenders are looking for and can explain away any uncertainties.
Cross-checking legal documents can be tedious, and if you're juggling other daily tasks you may miss a vital piece of information or step. A mortgage intermediary can ensure everything is covered and ticked-off from start to finish.
The final stages of the application are usually the most nail-biting, so it's good to know that your intermediary will be on standby, making sure that the loan offer is finalised and all terms have been met.
A back-bone of support
Your intermediary is your trusted confidant at all stages of your mortgage journey. At the beginning, they will talk you through the whole process so you know exactly what's ahead of you. Throughout the rest of your journey, you may have some doubts or less-than-common requests – and that's just fine.
Your intermediary will be well accustomed to handling any mortgage query, no matter how big, small or obscure, and will be a much-needed source of reassurance.
Huge savings have been made by many customers when switching their mortgage to other banks at no cost for switching. For more information, visit www.mortgage123.ie and use our live chat facility or call 061 513076.