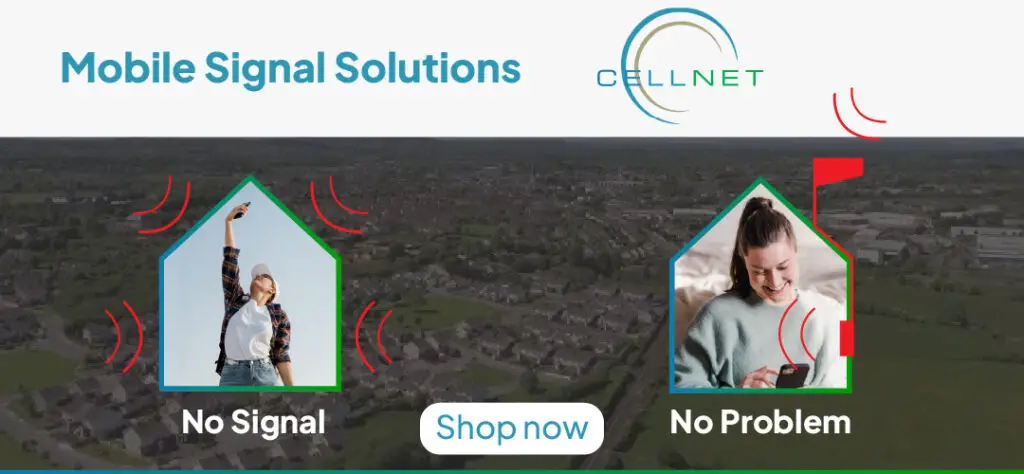 *Margaret O'Brien, Ennis Chamber of Commerce. Photograph: Arthur Ellis
The Clare Echo's Sunday Read series continues with a report on inflation: which Clare industries are being squeezed the hardest? 
RISING prices is the headline story of 2022 and it's here to stay.  Increasing energy costs and a perfect storm of supply chain issues and a global pandemic have been catalysts for a swelling of fuel prices, rents, grocery shopping, car prices, house prices and more. Wage inflation is almost certainly inevitable.  At 5.5 per cent, inflation is at a level not seen since April 2001 and the optimism felt by businesses emerging from the pandemic has been replaced by more uncertainty.
According to Government, there are up to 250,000 Irish households now having to decide between keeping their homes warm or putting food on the table. Most Irish families will be worse off by at least €2,000 in 2022 compared to last year and those on lower incomes will be hit "far worse".  Irish Times Consumer Affairs Correspondent Conor Pope describes it as "an incredibly serious problem". "The Budget will come around and if inflation is running at 10 per cent or 7.5 per cent … the Government will be under pressure to match that when it comes to social welfare payments. It will also be under pressure to increase tax credits for people who are in the PAYE sector, it will also be under pressure to increase the public sector wages and all of those things feed into more borrowing and a less stable economy.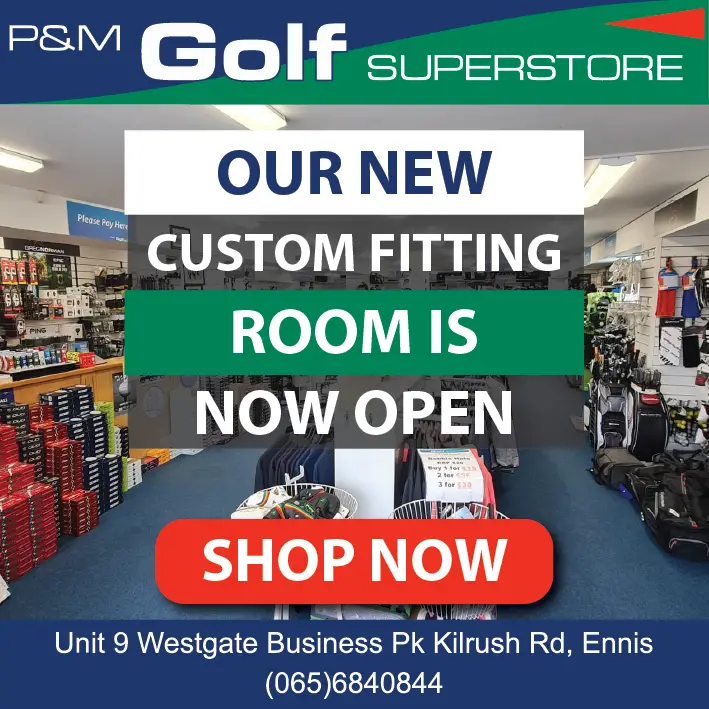 "We haven't really been in a situation like that since pre-Italia 90 and that's what has a lot of people in Government and financial circles a little bit spooked."
It's a dilemma being experienced not just in Ireland but across the globe, and The European Central Bank will consider hiking interest rates in a bid to stymie the trend if inflation doesn't cool by summertime with a drop in demand for fossil fuels.
But thus far, what are the physical consequences being felt by businesses in County Clare?
The tell-tale signs began last year as businesses began to absorb rising costs. At the beginning of December, The Clare Echo was contacted by its print provider to warn of a newsprint material price increase of 60 per cent. With a newspaper's printing bill being one of its largest overheads, this signifies a hulking blow.
The Clare Echo contacted businesses across the county to find out who is being squeezed the hardest, and where customers might be hit in their pocket.
HOSPITALITY
The four-star Shannon Springs Hotel has not increased its prices, noting that a price review wasn't high on its priority list when they were given the green light to reopen fully following two treacherous years of on-again, off-again restrictions. "We were just glad to be open," says co-owner Dermot Kelly. However, something may have to give, as hospitality continues to be among the most suffering of industries.
Mr Kelly, who is chair of the Irish Hotels Federation in the Shannon region, says inflation has been "exponential".
"The cost of energy has really increased. We're seeing increases of 100 per cent. Bills that would have been €7,000 for electricity, we're seeing €14,000 for the same month on previous years. We're also seeing our insurance costs – even though we have been partially closed for the last two years – have gone up despite a low occupancy and low footfall. These are outside of our control as well but they've gone up by 24 per cent year-on-year." He adds that hotels have also had to contend with increased costs on fresh produce such as meat and fish.
Dermot notes that a local rates authority waver is in place for the first quarter but he expects "serious pressure" on the hospitality industry when it kicks back in. "You have to find that money somewhere without really impacting your customers, both domestic and international. In my opinion hotels are carrying a disproportionate burden of that within the county." The contentious increase of 50 per cent to the hospitality VAT rate (which would be the second-highest rate in Europe) is due to be implemented from the end of August, something Dermot foresees will "add to the inflation problem".
"We haven't increased prices yet but I'm sure as you're aware, we've gotten notification from the different drinks companies in the last number of weeks that the price of a pint is going to go up so that's coming as well and we'll have to figure out how best to deal with that."
RETAIL
Margaret O'Brien, CEO of Ennis Chamber of Commerce, says retailers are already "feeling the pinch and worried about what's coming down the track".
"It's two-fold. Retailers are worried now because they don't know how temporary or long-term this reaction from customers will be. There definitely seems to be more hesitancy about spending money at the moment, and obviously then in terms of running their own business, they're facing the same inflationary difficulties as consumers are in their home. It's about budgeting, it's about the cost of running the business. I'd say they're worried."
From her discussions with retailers, Ms O'Brien says businesses "would have to think twice" about price increases. "If people haven't got the money in their purse, how are they going to squeeze it out of them? I think one anxiety has replaced another, the Covid anxiety has been replaced by the inflation anxiety."
TRANSPORT
The Clare Echo also spoke to Cargo King, a transport company based in Newmarket-on-Fergus involved in the airfreight sector and linehaul for one of the main parcel distribution companies. Their biggest variable costs each year are insurance, fuel and wages.
Director Aengus King admits this year has been "exceptional" when examining their yearly budgeting. Equipment costs have increased by approximately 30 per cent, diesel has increased by 40 per cent. Cargo King recently invested in CNG gas trucks in a bid to reduce its carbon footprint and running costs, however CNG gas has increased by more than 100 per cent in the last 12 months. The company also recently increased wages to reflect their staff's increased living cost.
"We are currently negotiating pricing with our customers but we expect there is no way we can recoup the full increase in our costs," says Aengus.
SHANNON
With a membership of over 300 companies in the greater Shannon area, representative of a diverse range of sectors, Shannon Chamber was keen to assess the impact inflation is having on business.
Commenting on feedback received, Chamber CEO Helen Downes said that rising costs are impacting Shannon-based companies' competitiveness and there is a danger that some clients will take their business to Asia "which is worrying, as once the business is lost it's very challenging to win it back in the future. This means that to compete and win business, companies must absorb the rising costs".
"Overall, companies are feeling the pressure of inflation both on the rising cost of material and labour. Key drivers are gas, electricity, petrol prices. Material inflation is anything up to +30% and labour the same, and in some instances higher because many of the roles that companies are hiring for are in high-demand and people are opting to contract while the market is strong. Contract costs per hour are double that for permanent positions."
Sectors displaying a robustness in the jaws of inflation are ICT and pharma, sectors that while dealing with an increasing cost base are equally experiencing successful growth. However many Shannon Chamber member companies have a genuine concern that the cost of living will continue to increase in 2022, thereby reducing the available discretionary spend.
"The traditional SME is potentially where the biggest impact will be," said Ms Downes, adding, "Businesses that are operating on low margins and of are of smaller size and, or, have a tight cash flow and, or are heavily borrowed are going to have a difficult year.
"Member feedback is that every single profit and loss line will be reviewed to see what can be cut or adjusted. Nothing will escape analysis."
SMEs 
Padraic McElwee, Head of Enterprise at Local Enterprise Office Clare, says that while businesses for the most part have come out the other side of the pandemic in a healthy place, their clients are concerned by inflation.
"They don't use the word inflation, they see rising costs, which is effectively the same thing but it's probably a different language. I think all of them were hoping that it would be a transitory in nature but are now beginning to wonder if it's more sticky, for want of a better word," he says.
Padraic notes a combination of factors at play including a legacy on Covid and the supply chain. "When the slow-down happened with Covid and factories went into less production and then containers are in play, there's a whole combination, so people are 'competing' for the available container space so price is going up. At the moment businesses have been absorbing that but there comes a point when they can't keep absorbing it, they're going to pass that on and that's where consumer inflation starts to kick in."
He caveats this by saying there have been opportunities, particularly among engineering companies, developing more local business due to supply chain issues.
"The key for inflation is, businesses will possibly absorb increased operational costs but at some point they're going to have to start passing those costs on. You are already seeing some of that happening."