WELCOME to The Daily Click, where we put the spotlight on businesses in County Clare with an online shop.
The Clare Echo is asking local people to get behind Clare businesses, and to think local before visiting international shopping websites. Today, we showcase businesses operating out of the vibrant seaside village of Lahinch. Known for its surf and golfing, there's a world of shopping in Lahinch that you didn't know about. Go ahead, give them a click and support local.
This series is part of The Clare Echo's #clickforclare initiative, supported by Local Enterprise Office Clare.

Business name: Kenny Woollen Mills
Who they are: Tourist shop and woollen producer with long history of delivering quality Irish made products since 1972, run by siblings Rosie and Don Kenny
Where they are located: Lahinch
What they sell: Knitwear, homeware, nursery collection, gift cards
Where I can find them: https://www.kennywoollenmills.com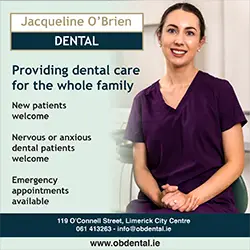 ---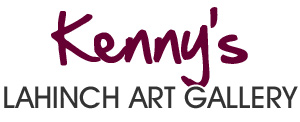 Business name: Kenny's Lahinch Art Gallery
Who they are:  Professional exhibition space for aspiring Irish artists curated by Carmel Kenny
Where they are located: Lahinch
What they sell: Original art
Where I can find them: lahinchartgallery.com
---

Business name: Lahinch Surf Shop
Who they are: A surfing gear and equipment shop
Where they are located: Lahinch
What they sell: Surfing equipment such as surfboards and wetsuits
Where I can find them: http://www.lahinchsurfshop.com/
---

Business name: Morrison Gallery
Who they are:  Acclaimed artist celebrating the culture and landscape of Ireland
Where they are located: Lahinch
What they sell: Unique paintings
Where I can find them: phillipmorrison.com
---

Business name: The Design Lodge
Who they are:  A contemporary women's fashion house run by Bernadette Benagh who attended fashion college in London
Where they are located: Main Street, Lahinch
What they sell: Dresses, tops and tees, jackets, winter hats and much more
Where I can find them: https://designlodge.ie/
---

Business name: Celtic T Shirts
Who they are: Four decades of Celtic T-shirt production on the coast of Clare
Where they are located: Lahinch
What they sell: Men's, Ladies and kids garments (pictured), and gift vouchers
Where I can find them: https://celtictshirts.ie/
---

Business name: Ruairi McKiernan
Who they are: Award-winning social innovator, campaigner, consultant, writer 
Where they are located: Lahinch
What they sell: Mentoring or consultancy sessions; Irish Times best-selling book Hitching for Hope (signed copies)
Where I can find them: https://www.ruairimckiernan.com/