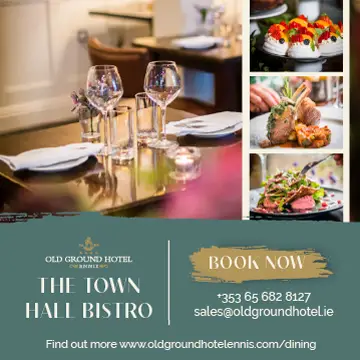 The Clare Echo is a family-owned newspaper and the most circulated newspaper in County Clare, as verified by ABC. We are seeking applicants for the role of Journalist to report local news content through print and digital. We are accepting CVs from all qualified applicants from graduate level to experienced reporters. Internship level, part-time or full-time positions will be considered for filling this role.
Role Responsibilities
• Break news stories of interest to a County Clare audience
• Conduct interviews and feature-write to a high standard
• Report at council meetings
• Edit content to a high standard ensuring all material meets legal and quality standards
• Work with both the Editor and Head of News in developing new ideas
• Represent The Clare Echo at local events, and engage with festivals, community groups etc.
• Work closely with local photographers and be willing to take photos using office camera
• Write editorial articles promoting local businesses
• Interest in covering sport an advantage
• Ability to court report an advantage
The ideal candidate will:
• Care about his / her work
• Care about The Clare Echo and be a team player
• Be productive, organised, hard-working and have ability to work on own initiative
• Understand the needs of the modern news consumer
• Embrace modern forms of journalism, including video / audio
• Be a strong communicator and have a demonstrated ability in developing contacts
• Be able to work to a high standard under tight deadlines
• Have a good understanding of the workings of local and national government
• Hold a bachelor's degree or equivalent experience in the field of journalism
SALARY: Competitive / DOE
To apply for this position, send a CV to: Stuart Holly, Editor, The Clare Echo, 36C Abbey Street, Ennis, Co. Clare or email editor@clareecho.ie
The closing date for applications is Thursday, August 26, 2021.
The Clare Echo is an equal opportunities employer.