*Fionn Sexton. Photograph: John Mangan
Civil war politics are over in what has been heralded as a new dawn for the country, fresh faces are also arriving from the parties involved including those associated with the re-emergence of Clare's branch of Ógra Fianna Fáil.
After half a decade of non-action, a Clare branch of Ógra Fianna Fáil has returned with newly elected Chairman Fionn Sexton among those leading the charge to try entice younger people into politics. The Miltown Malbay man holds the distinction of being the only Clare Ógra Chairperson elected during a pandemic.
Its return was "really necessary" coming prior to the party giving its input at a grass-roots level on the Programme for Government which resulted in Fianna Fáil going into power alongside Fine Gael and The Green Party.
Having previously dallied with Sinn Féin on a very minor basis, Fionn was inspired to become a member of Fianna Fáil while living in Austria. "In Clare, I felt the best way to get things done was to join the party that has done the most and has proved themselves," he explained of his decision to become a member in October of last year. Young candidates like James O'Connor succeeding in the General Election plus "people like Cathal Crowe, Shane Talty and Mark Nestor are constantly on the ground doing good work" also influenced his thinking.
Sexton's interest in politics was first sparked during his mid-teenage years. This was also a time in which he experienced bullying and like many people on this island had mental health struggles. "I grew up in a household where my Mam was single for a lot of it and there was a very strong emphasis of not falling into the trap, don't get involved in bad things and things that will drag you down. We spent a lot of our childhood away from the other kids in town as a preventative measure and to enjoy our own company, there was a very strong family emphasis. When I got to school, I never really felt like I could fit in, I was an odd child I was a bit out-there at the beginning of secondary school because it was a new social setting and I found myself at the end of teasing and unfair behaviour that I couldn't quantify or put into context because I hadn't experienced it before".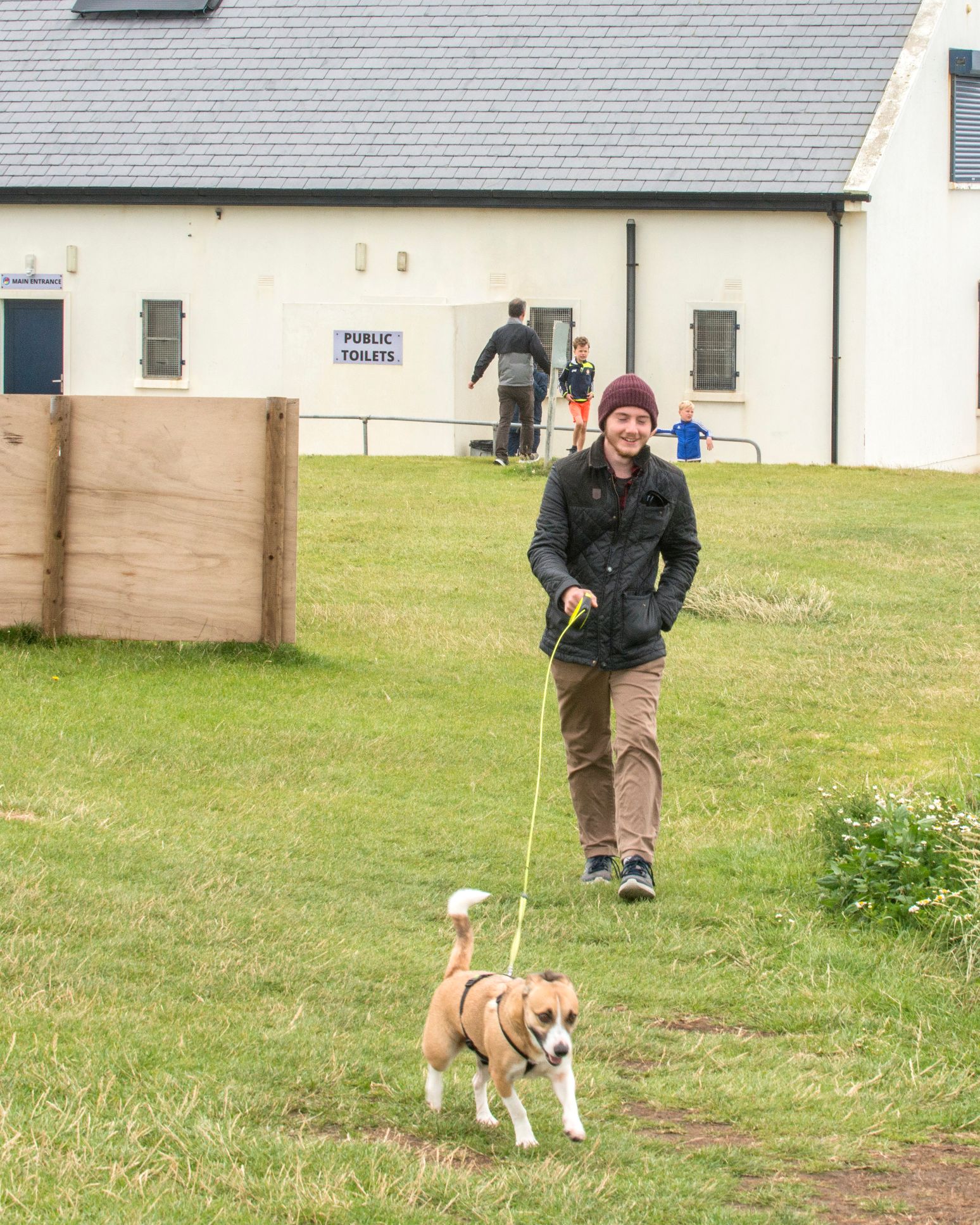 This led to the formation of negative images in his head and damage to his self-esteem while attempts to get involved in sports didn't work out, "I couldn't really hack that due to criticism," Fionn admitted.
Dark images in his head became bigger over time which led to him self-harming. "I found the only place I could get solitude was White Strand and the year I needed it the most was the year we stopped going so I found that all of a sudden all of my traditional supports would have failed. Around 2014, I was at a very low point in my life, I wasn't kind to myself or looking after myself, in some ways I found myself in a situation where I would be self harming, that is a very sensitive subject but it has to be said that it does exist in the school system".
In 2015, the death of his brother Tadhg by suicide "ripped my life apart and set me on the trajectory I'm on right now," he admitted. While sitting his Junior Certificate, in between examinations Tadhg would cook meals for his younger brother from the restaurant where he worked, memories of which are treasured by Fionn today.
A "combination of factors" led to him beginning to self-harm. He points to being a perfectionist as a particular trigger, often when things would not go according to plan he would cut himself. "It is almost like a fevered state, it is like getting blindly angry and it is a horrific way to live because it is dangerous and can lead to worse things than self-harm".
Now working as a sous-chef at Joe's Café in Lahinch, Fionn says changing school from St Josephs Spanish Point to Ennistymon Vocational School was key "to break out of that cycle. When I moved schools and cleared my head a little bit, it dissipated almost entirely.
"It never quite went away for a long time, I was in a bad relationship at one point and found myself doing it again, that was at a point when I still hadn't worked out my own mental health issues. Self-harm is a vicious vicious thing and the place where it comes from is ugly, you can see the parts of my hands and wrist where the scars are which I know that I put there and for me it serves as a reminder of the fragility of mental health and having a good structure and support base in place".
People suffering from self-harm "think of anything they can do so nobody will see or notice". He references gloves, long-sleeve hoodies and tight fitting clothes as ways in which he managed to hide the scars that he created.
Politics has helped to give him a focus along with trying to make Miltown Malbay a better place to live and Fionn commented that running for local office is something he would "relish". In his role as Ógra Chairperson, he is keen to advocate for LGBT youth services.
Equating mental health with grief, he outlined that for him it is an aspect of his life he works on daily. "The challenges still come up, there are days where you might be physically shaking at the thought of going outside or you might be picking or biting your nails, that one bad day might be one out of nineteen days. It is stuff like that you have to be prepared to get on top of, finding a healthy support mechanism and not relying all your happiness on a partner or a single activity or a substance, it is about having a broad range of things to fall back on".
If you have been affected by any of the contents of this article, please contact
Samaritans – Free 24 hour listening service for anyone in distress. FreePhone: 116 123
Pieta House – CALL FREE 1800 247 247 / text HELP to 51444