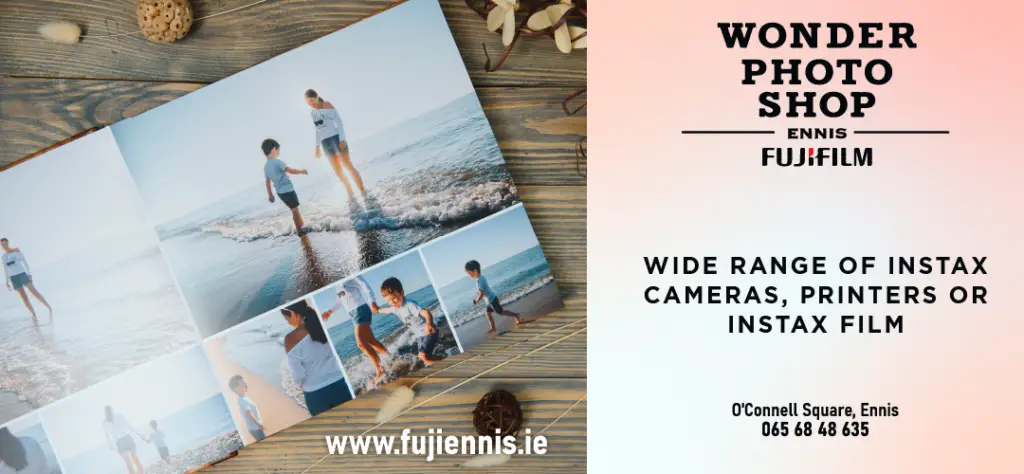 Everybody knows how important it is to get a good night's sleep.   Home Trends bedroom store located on Parnell Street, Ennis have reduced all their mattresses, bedframes, divans and bedroom furniture. With up to 50% off, you are guaranteed to find what you are looking for.   There is nothing worse than tossing and turning on a lumpy mattress with the springs and broken-down base audibly protesting with the slightest movement. It is the type of torment that will send you running to your nearest bed store. Since opening its doors in 2013, a decade now, Home Trends has been synonymous with quality beds and bedroom furniture that you can count on. The ongoing repeat business is a testament to the professional and friendly approach by staff and excellent quality and value available in store. Home Trends is a family run, Irish owed furniture store and is your one stop shop for all your furniture and bedroom needs.    At Home Trends a number of the product ranges on display are provided directly by Irish Suppliers bringing a better-quality product to their customers at very affordable prices.  The ethos of the business has always been about offering Irish products to the public which is key to protecting Irish Jobs.  Home Trends' very owned manufactured mattresses are engineered through spring air, the world's leading manufacturers in pocket sprung mattresses. Unlike many competitors, Home Trends buy directly from the manufacturer which means bypassing the wholesaler guaranteeing massive savings to the customer with the best and lowest prices in town without compromising on quality.
Whether you are upgrading your own bedroom, your child's or guest room bedroom, this is an excellent time to invest in that quality piece.  Home Trend's Big Sleep event SALE features up to 50% on top rated brands that won't be beaten on price.
The team at Home Trends will work with you if you have a specific budget and also cover the commercial, rental and airbnb market with prices to suit every budget.  All size mattresses are on SALE and if you are looking for a particular size, this can also be organised.   3ft single Irish made, orthopaedic mattresses now only €129, 4'6 double Irish made orthopaedic mattresses from €189.   If you are looking for something a little more luxurious, the 4'6 royal coil pillow top mattress is a great choice.  It features a 7 zoned pocket sprung support system providing excellent support for spine, lower back and hip alignment, retailing at just €499, HALF PRICE, with all sizes available.   Love a firm mattress, our very own back master hotel quality mattress is the one for you!  It provides exceptional support and spreads the body weight to prevent the build-up of pressure points particularly in neck, back and hips.  It features a high-level air ventilation system to circulate air, expel stale odours and is hypo-allergenic.  As part of our Big Sleep event SALE, Home Trends are offering you this sensational mattress at HALF PRICE also, with prices starting from only €259.  The savings club instore is proving very popular and can be used to reserve any item sold in store at SALE price.  How does it work, the club allows you to spread the cost, interest free, whilst having the piece of mind you can pay off over a 4–6-week period.   As part of this one-off SALE the store have excellent quality sofas and chairs with exceptional price tags. Noteworthy is the Alison 3-1-1 sofa with reclining armchairs now on SALE at only €1,399 SAVE €1100.  All in stock and ready for prompt delivery.  Fantastic selection of arm chairs with lots of choice available with prices starting from only €199.
The experienced staff at Home Trends will ensure you have a very positive shopping experience and will go the extra mile to ensure your needs and requirements are catered for. The delivery Team does nationwide delivery and can take away your old mattress, bedframe for a nominal fee.  All packaging will be recycled free of charge.  Home Trends, have fantastic value on wooden bedframes, divans and storage beds.  With the divan bases, customers have the option to add drawers or they can opt for a gas lift storage bed. All stock has been reduced with prices that won't be beaten.
Don't miss out on the Big Sleep Event SALE where you can save up to 50%.    SALE must end this Saturday 21 January at 5.30pm. Home Trends Parnell Street, Ennis – OPEN Mon-Sat 09:30am-06:00pm.  Call (065) 6797853 / www.hometrendsfurniture.ie.