Fairways across Co Clare continue to be busy with competitions dominating proceedings while Dromoland Golf Club is to host a golf classic in aid of MND next month.
Dromoland Golf Club:
Dromoland Golf club hosted a very successful open week when big entries were the order of the day.
Winners of the open fourball were Mark Reynolds and Richard Tuite with 49 points from Ruairi and Conor Price with 47 with third spot filled by David Reidy and Niall O'Connor with 46. In the open day junior competition Dara McDonagh was the winner with 53 point from Daire Neville with 46 and Niall Melody with 44
The ladies team event was won by Joan Ryan, Niamh McDermott, Dorothy Brennan and Siobhan Doohan with 85 points from Eileen Kenny-Ryan, Mary Sheehy, Margaret McAuliffe and Katrina Corrigan with 84.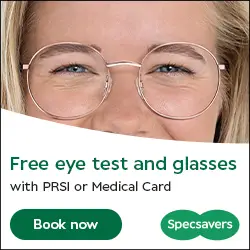 The open week scramble was won by Nigel (3) and Alex Frost (12), Mark Sheppard (20) and John Toomey (18) with 52.7 from Jason O'Donnell (2), Ruairi Price (11), Gavin O'Donnell (8) and Daryn Callinan (14) with 53.2. In third place with 53.8 were Brian Arthur (7), Brian Hickey (7), John Skerritt (6) and Conor McInerney (12).
The team of four competition winners were Davy (5) and Colm Fitzgerald (10), Keelan Sexton (19) and Tim Crowe (25) with 97 points and they had one to spare over Noel Hogan (5), Oisin Reilly (10), Darren Reilly (11) and Gavin Reilly (15).
Friday's open singles winner was Alan Ryan from Donal Leonard and Eoin Hayes and all three scored 40 points, Brian Shally won the gross. The mid week 9 hole competition was won by Darren Sherlock with 21 points from Cathal Kilmartin with 19 and William Fuller with 17
The weekend singles competition was won by Noel Hoban from Kieran Crosby with Enda Heneghan in third spot and all three scored 39 points. Niall O'Connor won the gross with 33 points while the 18 and over category was won by Fergal Kennedy with 36 points.
The winners of the open week champagne scramble were Kieran Shanahan, Brian Shally, Derek Ryan and Niall Geraghty with 99 points from Michael Lally, Billy O'Sullivan, Niall Melody and Mick O'Shea junior with a similar score. In third place with 98 points were Cathal Ruane, Conor Tierney, Darragh O'Shea and Jack Hannan with 98 points.
Meanwhile, a major golf classic in aid of Motor Neuron Ireland is to be held on September 10th and 11th. Pat Fogarty (56) from Herbertstown in Co Limerick was diagnosed with MND in August 2018 and decided to do everything in his power to help expedite MND research into this so far incurable disease. With the help of a dedicated volunteer committee, he has already raised thousands of euros for MND research.
Pat has attracted a host of personalities and sports legends to support this golf classic. While tee times are filling fast, there are still some opportunities to register a team and many opportunities to sponsor or donate. Prizes include a car for the Hole-in-One, a 4 ball in Adare Manor Hotel and a round of golf in Ballybunion and Doonbeg.
Prof. Orla Hardiman, Professor of Academic Neurology, Trinity College Dublin National Clinical Lead in Neurology who is currently treating Pat outlined, "I am very optimistic that we are going to find new treatments for MND. MND is not untreatable, it's underfunded."
East Clare Golf Club:
In the men's 18 hole stableford competition, off the white tees, at East Clare last week, Terry Coughlan (17) was the winner with 37 points from Tim Walsh (21) with 35 point while William O'Brien (6) won the gross with 29 points.
Rachel Whelan (27) won the ladies 18 hole stableford competition with 38 points from Eileen Donnellan (17) with 35 points. The ladies team of three 9 hole competition was won by Celia Moloney, Hilda McHugh and Mary Collins with 63 points from Kay Grimes, Hannah Guinnane and Connie McKenna with 61 points.
Last Thursday's men's open day competition was won by Ronan Hayes (6) with 38 points from Darragh Casey (18) from Ennis with a similar score. Open singles for men and ladies continue every Thursday. The club's Pierce Purcell team defeated Ballyneety last week and will now face Cstletroyu in the next round on this Sunday, August 23.
Kilrush Golf Club:
Shane Lillis (1) was the winner of the Shannon Ferries men's singles at Kilrush with 41 points from Pat Brennan(9) with 40, Thomas Downes (12) with 39 and Malcolm McCarthy (11) with 39. The category winners were John McGrath (10) with 37, John K. Ryan (16) with 38 and Bill O'Reilly (19) with 37.
In the singles last Friday, Craig Airey (2) from Rathbane was the winner with 33 points.
Last Saturday's men's open winner was Mark Shannon (5) with 37 points from Donnacadh Nagle (5) with 37, Maurice Lenihan (23), Castletroy with 36 and John Donnelly (13) with 36.
The men's open for the Hospital cup was won by Fergal O'Connor (21) with 43 points from Michael J. Hogan (18) with 39 points, Shane Lillis (1) with 39 and Noel Thortnton (16) with 39. The category winners were Rory Lillis (12) with 38 points, Michael Miniter (16) with 37 points and Bill O'Reilly (19) with 36 points.
In the ladies Hospital cup competition, Ailish Lorigan (16) was the winner with 39 points from Claire Pyne (22) with 38 points, Mary Bolton (18) with 37 points and Ursula Lineen (28) with 37 points. The category winners were Marion Brennan (22) with 36 points and Lucy Hayes (29) with 35 points.
Ennis Golf Club:
Club president Steve Burns prize was played for at Ennis at the weekend when 361 members competed for the prize. The winner was Gerard O'Brien (17) with 40 points from Richard O'Connell (15) with 37, T. J. Scanlan (9) with 37, Gerry Connellan (19) with 37 and Peter Quinn (15) with 36, Alan Butler (3) won the gross with 34.
In category A, Martin Moran (5) was the winner with 36 points from Ronan Herbert (6) with a similar score. Darragh Casey (16) won category B with 36 points from Kieran O'Loughlin (12) with 35 while category C was won by Matt Flynn (20) with 36 points from Kieran Flynn (19) with 35. Noel Pyne (6) won the past president's category with 29 points. In the 9 hole competition T. J. Kerins (18) was the winner with 13 points hwile the nines were won by Tony Flynn with 21 points and Peter Lyons with 22 points.
The Tuesday fourball winners at Ennis were Sean O'Gorman and Ger Hanrahan with 38 points from Evan Greer and Mark McCarthy with 36 points, Senan Ryan and Walter O'Brien with 36 points, Michael Butler and Michael Torpey with 35 with fifth spot filled by Alan Butler and Oisin McCarthy with 35 points.
Cathal Malone (11), Lahinch was the winner of Friday's open singles with 41 points from Eoin Mahony (27) with a similar score. Darragh Casey (17) was third, also with 41 points followed by Stephen Dolan (18) with 38 points and Aaron Greene (16) with 38. Brian Kelly (6) won the gross with 77
Gort Golf Club:
Last Monday's men's open singles at Gort was won by Tommy Foy (33) with 42 points from Declan Burke (21) with a similar score. Liam Perkins (20) was third with 42 points while Trevor Cummins (7) won the gross with 31 points.
In the weekend singles Gerry Lally (15) captured the honours with 42 points from Pat Corcoran (19) who also returned 42 points. Bernard Byrne (13) was third with 42 points while Eanna Melville (4) won the gross with 35 points.
Lady captain Patricia Skehill's prize was played for on Sunday when Sara Broderick (20) was the winner with 67 from Jane Joyce (13) with 69, Petra O'Connor (24) with 71, Patricia Callanan (36) with 71 and Roisin Walsh (20) with 72. Siobhan Forde (13) won the gross with 69 while the past captain's category was won by Bernie Diskin (15) with 73.
Other prize winners were Marcella Killeen (28) with 75, Joan Fogarty (category 1), Maura O'Grady (category 2), Pat Wynne (category 3), Geraldine Connors (front 9), Josie Cummins (back 9) and Sandra Broderick (9 hole competition) with 23 points.
The August Cummins trophy, an 18 hole singles, was won by Patricia Callanan (4) with 42 points from Bernie Diskin (16) with 41 points and Ruth Naughton (18) with 39 points. Siobhan Forde (13) won the gross with 39 points.