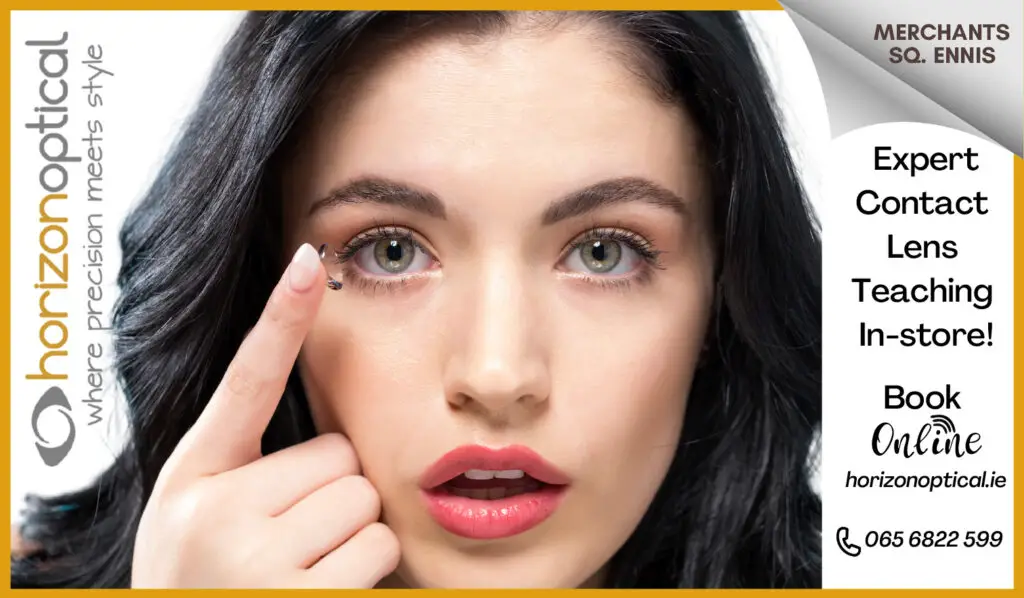 Roisin O'Grady, Emma Crowe, Caroline O'Connell and Olivia Phelan. Photograph: Joe Buckley
TEACHERS AND STUDENTS will line out against each other in a charity camogie match in at St Caimin's Community School on Wednesday.
Over €6,000 has been raised in the space of a week for the ACT for Meningitis. The cause is very dear to the hearts of the school community following the sudden death of Leaving Certificate student, Aoife Johnston from meningitis in December.
What started as an initial idea to create some fun for Leaving Certificate students in their final weeks in the Shannon school evolved into a way to remember Aoife and also generate a sense of excitement throughout the corridors.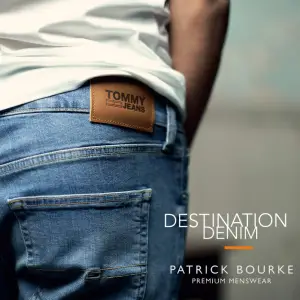 St Caimin's principal Alan Cunningham told The Clare Echo, "It was never supposed to be a fundraiser, it was the camogie crew like Sharon Bulfin, Tara O'Loughlin, Carol O'Leary and Chloe Morey who were trying to organise something for the craic for the Leaving Certs before they went and it developed".
Christmas led into "a tough January" for the town of Shannon following Aoife's death, he admitted. "It's been tough, it's something which takes time and it is taking time, there's been a few more deaths since with Luke Shea, he was gone from the school three years but was still well remembered, Conor Loughnane was another past pupil who we taught".
Anticipation for the game has generated "craic and excitement" within the school, he said. "Out of nothing it has raised over €6000 which is good going," the Shannon man outlined. "It's growing legs, we thought it would be a small game but it's getting competitive".
Cunningham who has represented his county at all levels on the hurling field, is currently part of the management team with the all-conquering Limerick senior hurlers. This week, he takes charge of the student team while ex Clare footballer and Clare Echo columnist Ger Keane has been given the unenviable task of trying to keep the teachers in check.
Although he's held a close working relationship with school secretary Louise Lynch, Mr Cunningham believes the Corofin native who now resides in Sixmilebridge will make an impression on the field of play. "Dark horses is one word for it, there's a fair mix and gathering of them. I'd definitely keep an eye on the lady from Corofin, Louise Lynch née Shannon, she'll be worth watching".
SEN co-ordinator Sharon Bulfin explained the importance of the event, "We've been in COVID for so long, people are itching to get out to support a community based project and to look forward to doing something, it includes everyone in our school community, the people involved as participants and doing social media, it has generated a huge buzz around the place for such an important event and cause".
Player profiles of the staff have piqued the interest of students according to Ms Bulfin. "You have students asking if we're match ready, they're mentioning the profile, it's generating conversations and from a student that you wouldn't expect to say something, they are looking forward to seeing us in a different light, they are used to seeing likes of Carol, Niamh or Chloe in action for inter-county but this is a chance for us to get involved, it is creating a good buzz".
She is also expecting the crew from the front desk to leave the biggest mark on the field. "Louise is a lyncher, it's not just her name, Debbie Dalgarno she's dynamo Debbie she could fly up the field, Ms Glendon Garry is known for her prowess around the goals, Orla Coughlan is the coaching assistant but I wouldn't be too surprised if she donned a jersey and showed off her Limerick skills, Tara O'Loughlin is self-proclaiming she is nippy but we'll see if that's true".
"We're looking at well-being and how events in life affect everybody, it is important that this event is seen in a positive light and that we do justice to Aoife, her family and be mindful of them, we hope that it's a nice celebration," Sharon who is married to former Clare hurling selector Seoirse added.
Lessons will be put on standby as experienced referee Kevin Walsh is called upon to throw in the sliotar for Wednesday's game which is set to attract the attention of the entire school.
DONATE: CLICK HERE