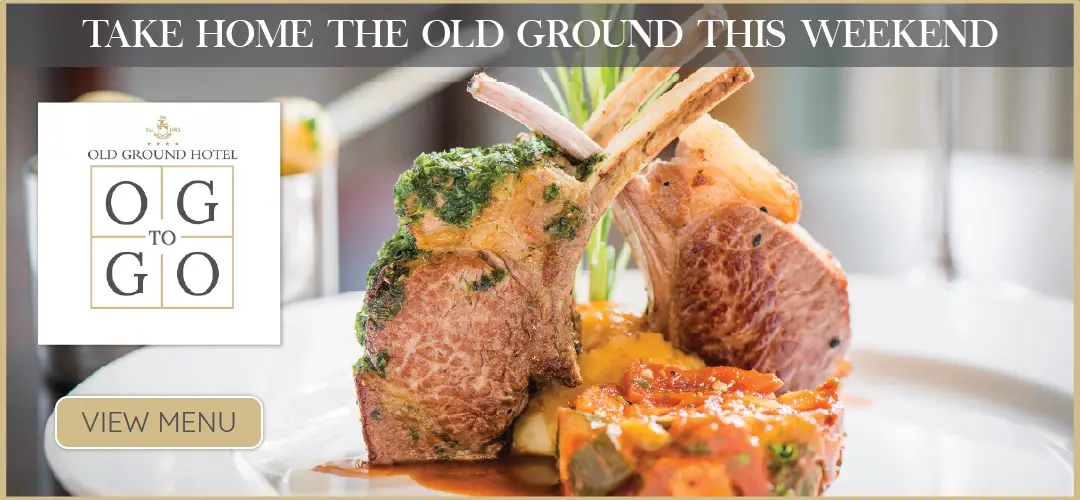 Kilkee's Mike Taylor is Clare's first openly gay politician after his place on Fine Gael's ticket for the 2019 local elections was confirmed.
On Thursday, the twenty year old was selected alongside Cllr Gabriel Keating for Fine Gael in the Kilrush electoral area. He joined the party in 2011 off the back of the General Election, eight years on and his view of Ireland is very different. "We've achieved such monumental social change over the past 7 years with marriage equality, gender recognition and repeal of the eighth amendment and all we did with the bondholders and the troika, we're a different party, we're better for the influence of young people that we have and I think that you're going to see more young candidates put themselves forward for Fine Gael in this election than we have ever seen before".
As it stands, the twenty year old is the youngest Fine Gael declared candidate in the country for May's local elections. On why he put himself forward, the Kilkee native outlined, "I've been to so many events and heard so many Ministers tell us that it was young people's time to lead and time to put young people forward and then when it came to it, there weren't necessarily a lot of young people willing to put themselves on tickets, I put myself forward for the future. I'm concerned about the future of West Clare, I'm deeply passionate about mental health, young people and really interested in how we can engage young people not just in politics but in general to care about things. I'm not running for a young vote but I made up my mind to run as a result of the referendum last May, I was very strongly campaigning for the referendum and I suppose at that time I wouldn't feel like I saw myself in the representation that was there and I thought if not me who, if not now when".
Taylor who actively campaigned during the marriage equality and eighth amendment referendum is the first openly gay politician in Clare. "There always has to be a first in order for people to come after them. I'm happy to have punched through this glass ceiling and I hope this encourages more diverse candidates to come forward not just in this local election but in local, general and European elections going forward. The more diverse the better, we are an incredibly diverse country, we're a melting pot and we should have people that represent all sectors of society as elected representatives, I'm enormously proud to be the first openly declared candidate," he told The Clare Echo.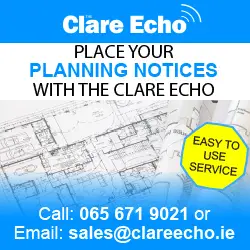 When asked how he felt the LGBT community were represented on Clare County Council, the NUIG student stated that he hadn't heard of related stuff ever being discussed by councillors. He confirmed that he would raise issues of importance to gay and trans people in Áras Contae an Chláir. "I work with an organisation ShoutOut which is concerned with the eradication of homophobic and transphobic bullying in our schools, I would be really interested in seeing if there is some way to incorporate if I'm elected this into my Council work to possibly extend this as a mandatory programme for schools. We have the potential to eradicate homophobic bullying forever and we should take that opportunity, I think there is a danger of people scapegoating behind this idea of free speech to say whatever they want to say, I think it's important we draw a line in the sand between free speech and hate speech and people know where that line is and what's crossed it".
By defeating Simon Coveney in a Fine Gael leadership contest in June 2017, Leo Varadkar would subsequently become the first gay Taoiseach. His rise to the top has inspired the former Chairperson of Clare Young Fine Gael. "Leo's main influence as a young gay person is the idea that Leo is not defined as a gay politician and that is always something that I've wanted, it's why I was hesitant but ultimately did come out for the marriage equality referendum. Leo is not defined as a gay politician, it is not the first thing you think about and that's what I want. I don't want to be defined as a gay politician, I'm not hiding the fact that I am but I would like to stand for more but at the same time I'm proud to punch through that glass ceiling".
As well as his final year law studies, Mike works front of house at Bay View Hotel. Over the coming months, he will knock on doors across West Clare in search of votes, those conversations he revealed will request the men and women of the area to put their faith in him. "I'm going to encourage them to give me a chance, I want to represent all of the people of West Clare, I want to represent a future for West Clare and I want to be able to build a plan to go forward".
He is anxious to increase the involvement of young people in a wide range of issues today and maintained his work from May will stand to him as he goes about trying to do that. "Something like 2,000 young people registered in the country in a week for the repeal the eighth referendum last year, many of them haven't found a political home yet, I would also encourage people to vote for the candidate, it's the way I was reared. People will identify that I was the person that put my neck on the line in 2015 for marriage equality and in 2018 for repeal the eighth and unapologetically I don't regret any campaign I've ever been apart of and I certainly don't regret my work with repealing the eighth amendment and I hope that's something young people can identify with, we're not all middle class fat cats".
According to the 2016 census, the population of Kilkee in the space of ten years fell from 1,414 to 914. A volunteer with Raidio Corca Baiscinn, Mike acknowledged that having a smaller population in his native village in comparison to other candidates would force him to go elsewhere to build up his backing. "I'm hoping my vote will come from people who want a change, who want something new and different at the same time in a relatively traditional frame. I'm not a mad radical, I'm certainly a liberal. I imagine it's going to be tough, I want to rebuild Kilkee and shape it a bit more, the discussion that's being had now about diverting coaches from the Cliffs of Moher to encourage them to stay in the county, that could be really beneficial for Kilkee, Doonbeg and Loop Head, it's something we should all be backing and if I am elected a councillor it's going to be my first motion".