Ex Minister for Finance and former Fine Gael TD for Limerick City, Michael Noonan is expected to head up a new Shannon taskforce.
It is expected that a Government taskforce is to be created to examine an escalating crisis in Shannon. However, this will not focus solely on aviation at Shannon Airport and the knock-on effect to employment at the Shannon Industrial Estate but it will also come under the umbrella of the Shannon Estuary Taskforce.
One commitment from the Programme for Government (PfG) between Fianna Fáil, Fine Gael and the Green Party is to set up a Shannon Estuary Taskforce which initially arose on the back of the Government abandoning support for the Shannon LNG.
Michael Noonan is expected to Chair this taskforce. Tanáiste Leo Varadkar (FG) told a sitting of the Dáil in early May that the terms of reference for the group were being finalised.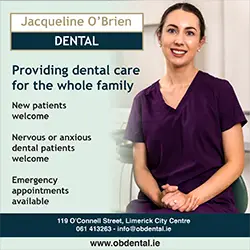 Speaking to The Clare Echo, Clare TD, Joe Carey (FG) stressed the importance of clear guidelines and specific aims for the taskforce. "The taskforce needs to have teeth, clear aims and a short time frame. We know that the global pandemic has had a profound impact upon the aviation industry".
"We are facing a particular difficult time in Shannon with regard to the airport and the industrial estate, brought on us by the global aviation crisis. However we need to be imaginative and bold in terms of coming up with practical ideas as regards how we can help to work our way out of this crisis".