*Mike Taylor. Photograph: Martin Connolly
Comments from Taoiseach Leo Varadkar along with suggestions of co-living by Housing Minister Eoghan Murphy "deeply hindered" the prospects of Fine Gael candidates in Clare for the local elections according to one runner who felt his own liberal views decreased his West Clare vote.
Kilkee's Mike Taylor was contesting a local election for the first time and felt the Taoiseach's dismissal of an upgrade to Ennis General Hospital while on a visit to the county had a negative impact on his campaign.
"This is a golden opportunity for the party to do what they didn't do in 2016 which is to reflect on their performance locally and nationally. The surge in Fianna Fáil support today ten years after such a massive economic crisis, everyone has questions to ask of themselves. The Taoiseach has questions to answer, the Taoiseach deeply deeply hindered Fine Gael candidates when he came to Ennis and said Ennis General Hospital's A&E would not be reopened. Minister Murphy in his co-living proposal certainly hindered Fine Gael candidates. Both locally there was a lack of support on the ground, nationally there were policies inconsistent with rural Ireland".
Having polled 473 first preference votes, Mike insisted he was proud of himself, his family and supporters. "It was a small family run campaign it wasn't a big massive party machine and that was an important take-away for me. There are serious issues in West Clare, I encountered them over the last eight weeks on the doors and I just hope the councillors can deliver on the promises they made, I intend to hold them to account based on the promises they made and I hope the people of West Clare do as well. We ran a very positive campaign, we didn't campaign negatively, we spoke about the future of West Clare not the death and that was very important to me, I wouldn't change a thing that we did for the world".
When asked who was guilty of such negative campaigning, the NUIG student responded, "I don't like to speak ill of people but in particular one thing that really put the hackles up on the back of my neck was PJ Kelly's interview a couple of weeks ago about the death-knell of West Clare, I found that very offensive to the young people of West Clare, I found it to be quite a charged interview, it was coming from the politics of fear which is something I don't deal with one way or the other. We need to talk about a vibrant future and we need to work towards a vibrant future as well, that's where I feel the negative element came in".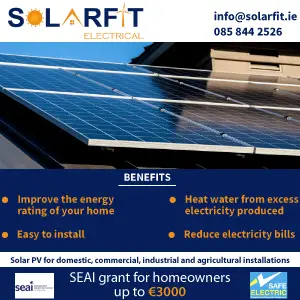 In his native Kilkee, Mike came out second best to Fianna Fáil's Cillian Murphy. He was of the view voters had intended to vote for him but upon seeing the ballot paper, opted to go with experience instead.
"I can understand the apprehension of putting your trust into a twenty year old, it's a lot to ask of somebody because ultimately if somebody doesn't have a track record like myself, we're looking for is blind faith and blind trust, whatever about an older person to put it into such a young person. I'd be quite a liberal voice in West Clare, I was vocal unapologetically on marriage equality, unapologetically vocal on repeal of the eighth amendment, the repeal of blasphemy and the most recent divorce referendum. I don't regret any of that, I have the views that I have and I think that played a certain role in more of a decrease of my vote".
Taylor is adamant he will return to the voters of the Kilrush LEA in five years. "Well 527 (final tally of votes) people thought it was good enough for them so I couldn't possibly let them down".