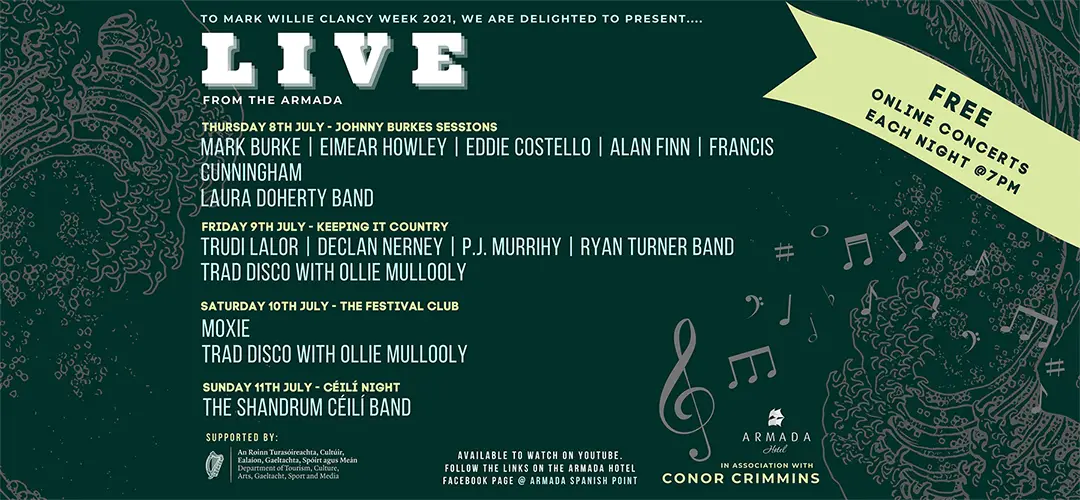 Clare County Council's looming takeover of Shannon Heritage operated sites in the county offers a "real opportunity" to grow sustainable tourism.
Bunratty Castle & Folk Park, Knappogue Castle, Craggaunowen and the retail outlet at the Cliffs of Moher Visitor Experience are to come under the local authority's ownership.
Speaking this week, Chief Executive of the Council, Pat Dowling outlined that the process of taking over the sites was only commencing. He is to meet sites at the tourist attractions in August. Staff from within the Council have been tasked with guiding the process with legal services and financial services currently analysing the work involved. "It will be a long and difficult process," he cautioned.
Taking over the sites was "bold and brave," Cllr Joe Garrihy (FG) stated. Additional resources must be supplied by the Government, he felt. "There is a real opportunity carrying alongside it a risk that we are not becoming competitors".
Existing workers of the sites must be protected, Cllr Pat Hayes (FF) commented. He viewed the takeover as "a huge challenge but very opportunistic". He added, "Like all good projects, due diligence is really important and making a case for national funding as part of that".