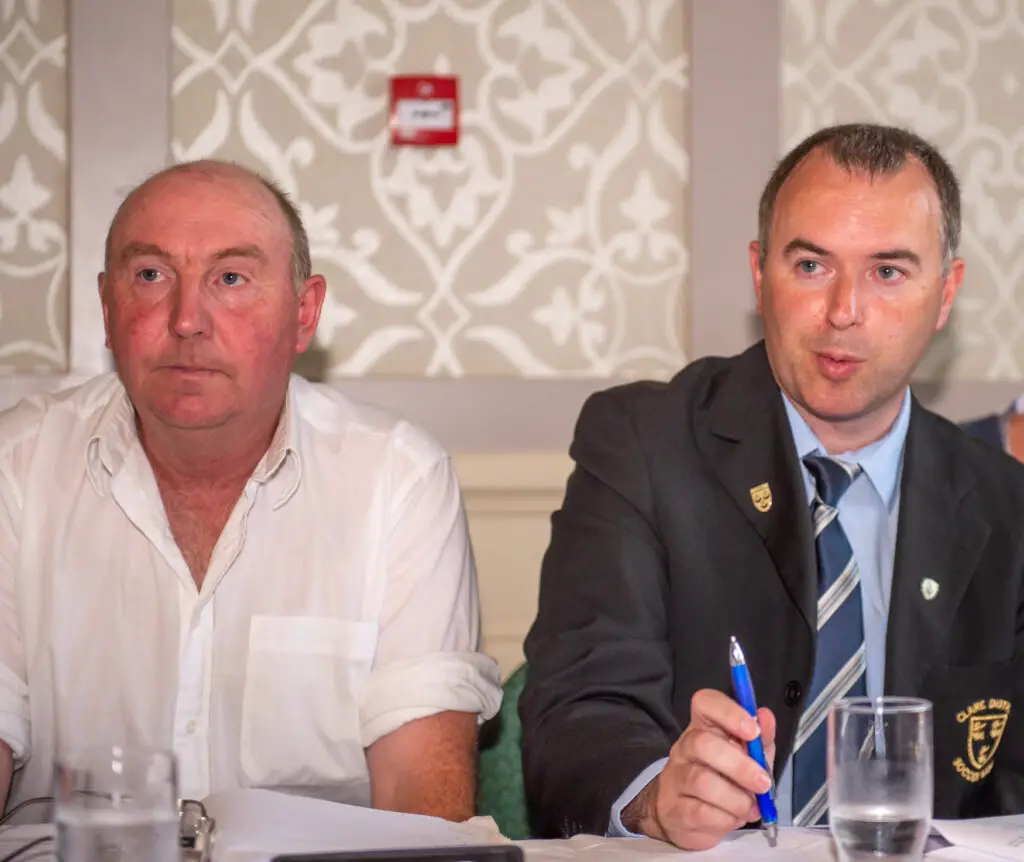 Clare soccer has been rocked by the resignations of both its Chairman and Secretary on Wednesday evening.
*Darragh McDonagh. Photograph: Gerard O'Neill During St Josephs Miltown's final finish of five points in succession to claim their fifteenth ever Clare SFC title, Darragh McDonagh was among those leading the crusade.
*Martin 'Monty' Mulqueen and David McCarthy compete for possession. Photograph: Mark Hayes In the clash of Newmarket Celtic's A vs B side on Friday night, the club and it's families were split as it's two adult teams faced off in the Banner Carpets and Flooring Clare Cup Final.