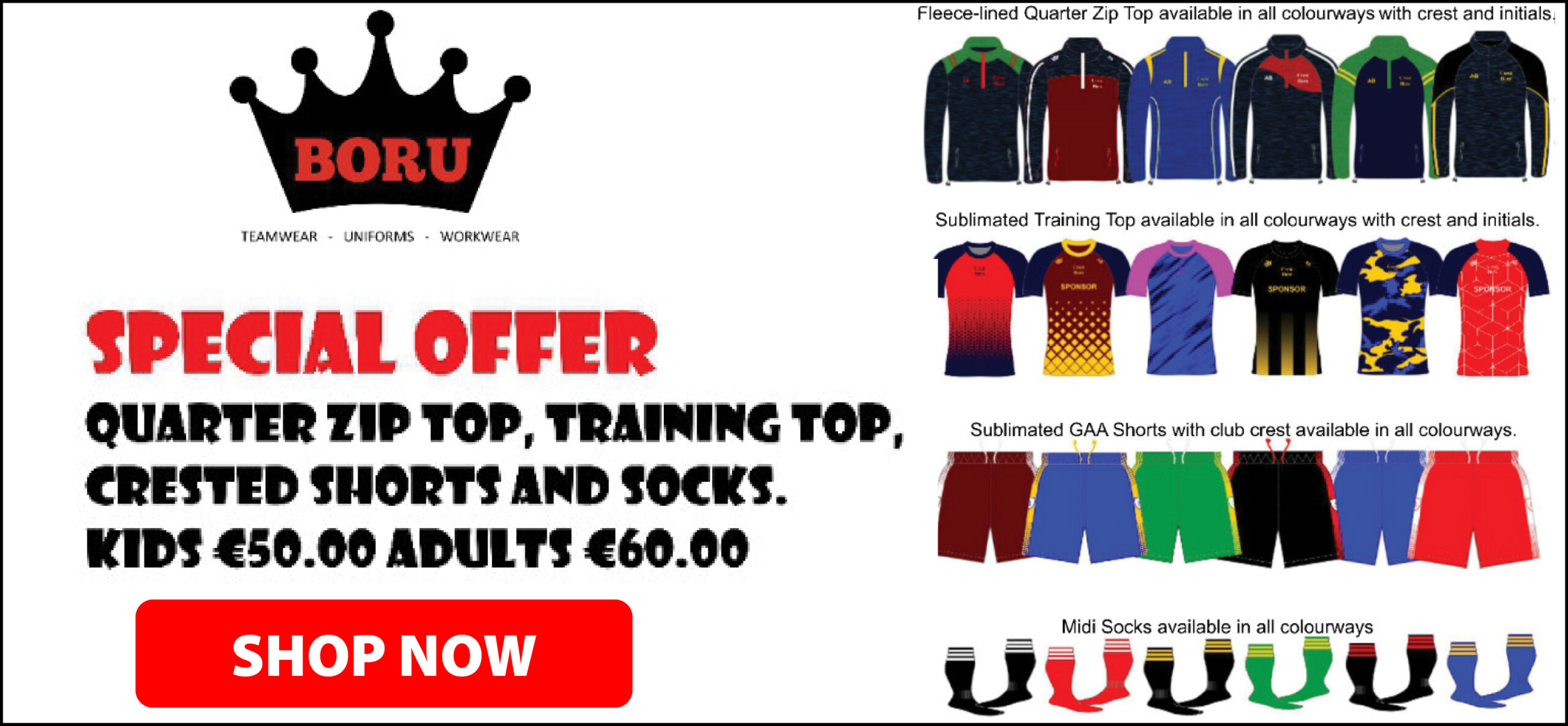 *Darragh McDonagh. Photograph: Gerard O'Neill
During St Josephs Miltown's final finish of five points in succession to claim their fifteenth ever Clare SFC title, Darragh McDonagh was among those leading the crusade.
Clare GAA Vice Chairperson PJ McGuane had given to Jack Daly to captain Gordon Kelly, Christy Ryan on behalf of MD MyClubShop presented the top scorer award to Eoin Cleary in association with The County Express while Conor Cleary received the man of the match accolade. All the while, Darragh McDonagh was being asked to take photographs with relations, neighbours, parishioners and supporters.
By The Clare Echo's estimation, the photograph count was close to fifty. "Oh Jesus I haven't a clue," McDonagh said of the amount of snaps he posed for in the quarter of an hour between the final whistle and the interview. "After winning a county final, the supporters and everything it's all worth it so we're just taking it in".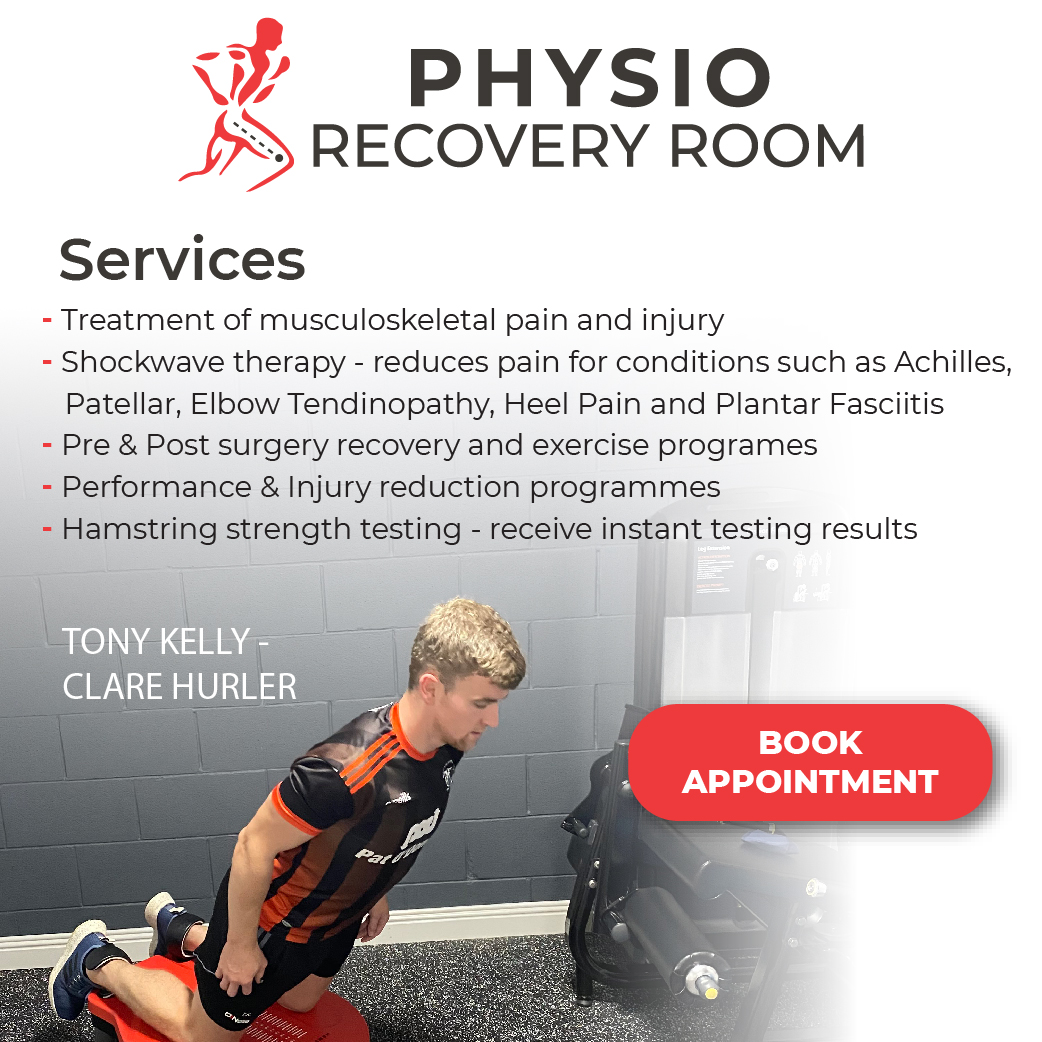 Their strong finish was all part of the plan and was emphasised by manager David O'Brien and coach David Geaney at half-time. "David Geaney and DOB just said to us, 'you're either going to have excuses or go out there and work hard', we upped the ante, stayed with it and thankfully in the last ten minutes we got the five points that we needed".
When the need was greatest, Darragh was among those stepping up to the plate as he kicked two points, one which levelled matters and the other that put them ahead on sixty minutes. "When you're playing a team as good as Kilmurry Ibrickane that have won as many championships, you just have to stay with it, thankfully in the last few minutes we opened it up a bit and got the vital points we needed, you just have to stick with it and the chances will come against a team like that".
A physiotherapist based in London, the son of former Clare GAA Chairperson, Michael 'Malty' McDonagh and Mary admitted "my mind wasn't on football during the week" due to the pressures and constraints involved with working in a hospital.
His commute home for football became more regular when the championship commenced in June. "I was training with a team over in London so that got me ready for championship. It's been a different year for me definitely".
"You don't get many opportunities to win finals, I said it that last year that I'd regret it if Miltown were here and I couldn't contribute. It was an easy decision, there's a great crop of players there, they are so committed and honest, when you see that it's a lot easier to come home. Once we got into the quarter-finals you were looking forward to coming home but the mind definitely wouldn't be on football during the week".
Celebrations may determine the date of his return flight to London. "We'll see how the celebrations go. I owe a few favours to people in work to do weekends after getting the last few off, the replay definitely wasn't planned". Such favours may have to be postponed until further notice as attention turns to the Munster club where Darragh will be hoping to play a central part once again.