*Cllr Gerry Flynn, Director of Service with Clare County Council Anne Haugh, Mayor of Clare Cllr Mary Howard, Co Librarian Helen Walsh & CEO of Shannon Chamber Helen Downes. Photograph: Eamon Ward
Clare County Library has been awarded the 'Best Library Service' award for its project, 'Connections: Stories by Syrian Families in County Clare'.
Chambers Ireland 2020 Excellence in Local Government have honoured Clare County Council with the 'Best Library Service' accolade for the series of written and illustrated stories by children and adults which shine a light on their aspirations for a brighter future in Clare.
CEO of Shannon Chamber, Helen Downes made the presentation at Shannon Library to representatives of the local authority on Thursday. She hailed it as "an imaginative project" and stated, "the publication is a true testament that reading, storytelling and writing is not isolated to anyone; it is an entitlement. It is wonderful to read a sharing of such richness. Experiencing different cultures opens our minds and allows us to be more holistic in our views of life and the world".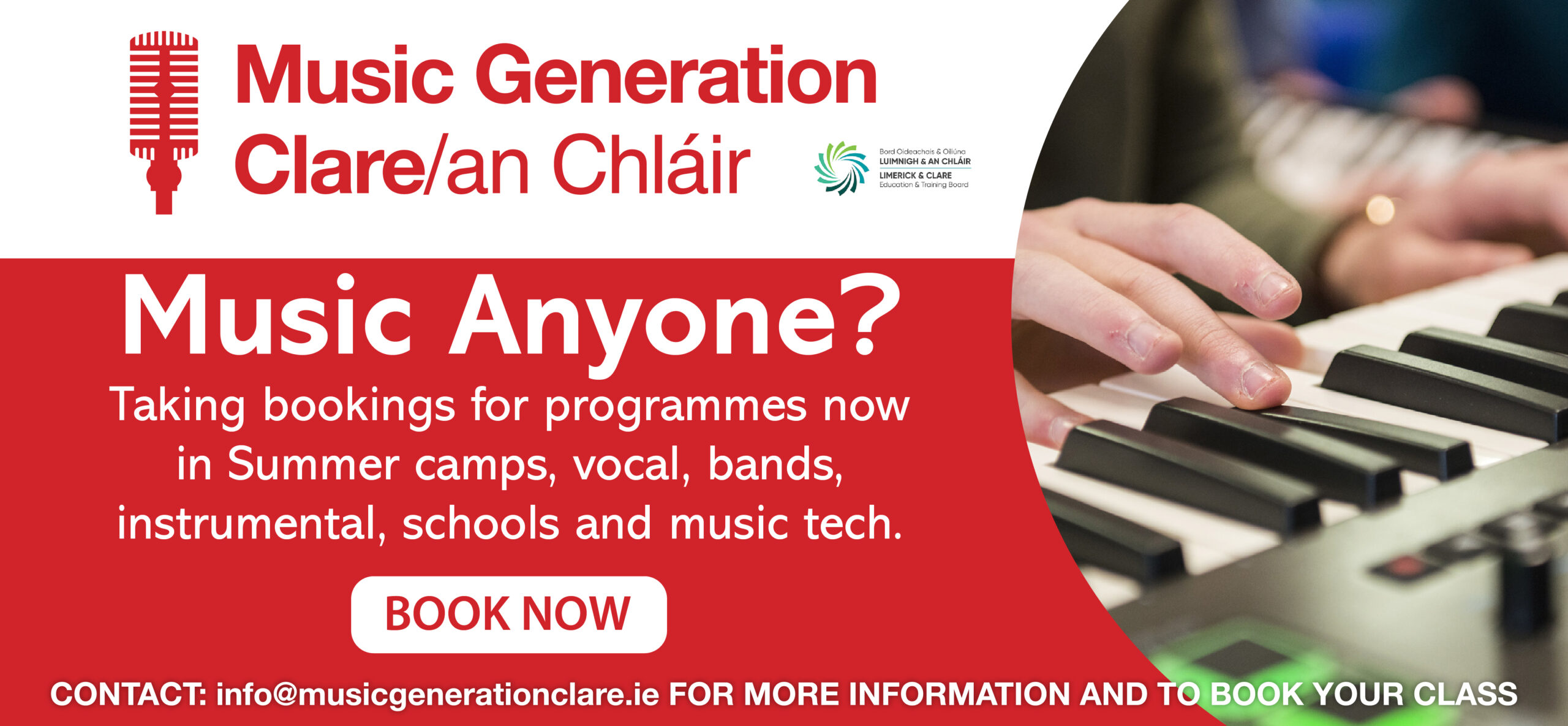 'Connections' is primarily the result of a literacy project shared by children of Ennistymon National School, Scoil Mhainchín, with their parents and siblings. The objective of this library initiative in the 'Right to Read' programme was to give space for each parent and child to connect and have fun together as a group as well as improving the participants' oral literacy and writing in English.
It began with an invitation to Syrian families to use their local library and to offer them a special project where they could share their stories and work as a group. The workshops were facilitated at Ennistymon Library by visiting author, Debbie Thomas. Illustration workshops were led by illustrator, Tatyana Feeney. With assistance from Poetry Ireland, iBbY Ireland and Creative Ireland, the project was initiated and managed by Clare County Library.
Cathaoirleach of Clare County Council, Cllr Mary Howard (FG) described the project as hugely positive and one "that demonstrates the power of storytelling and writing in linking two very diverse cultures". Clare's cultural and social life is enriched by the sharing of experiences like what is visible throughout 'Connections', Chief Executive of the Council, Pat Dowling maintained.
"This project reflects many of the positive characteristics of County Clare – creativity, diversity, and a collective focus on working together to strengthen our communities," Chair of the Social Development SPC, Cllr Gerry Flynn (IND) believed.
Initiatives such as 'Connections' "give a voice to people who have suffered greatly in their home countries, and allow them time and space to heal and reflect on what is gone," Director of Social Development, Anne Haugh noted.
She added, "The stories in 'Connections' provide an insight into the recent history of Syria, and the experience of relocating to Ireland. Through this unique book, these stories are now part of the culture of County Clare. They remind us that hope can sustain us in difficult days".