A Swiss company is involved in talks with the IDA on the potential of investing in the Avara plant in Shannon after over 20 workers completed their service with the company in recent weeks.
It is over a year since The High Court ordered that Avara Pharmaceutical Services be wound down after it emerged the Shannon based company had losses of €9.5m with 115 people employed at the site.
United Metals came on board as an investor in January which guaranteed the short-term future of the site. Workers set up a company, Eirchem to finish out commitments made for the production of pharmaceutical products for their clients.
In recent weeks, a batch of workers believed to be 21 lost their jobs at Avara with 50 more positions anticipated to go by September. It is planned to keep 20 workers at the plant until October.
Clare TD, Cathal Crowe (FF) has confirmed to The Clare Echo that the IDA is now involved in talks with a Swiss company about the prospect of investing in the facility. Deputy Crowe has described the development as a potential lifeline.
He outlined, "The workers who are left at Avara have spent over a year now in constant worry for their jobs – many of them have spent decades working at this plant". Discussions are focusing on buying out operations, Crowe revealed.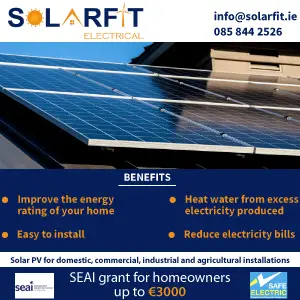 "If this comes to fruition, it could be a lifeline for those jobs at the eleventh hour. I welcome this news and will do what I can from my end, at a political level, to ensure that something positive comes from this and that these upcoming job losses are averted".