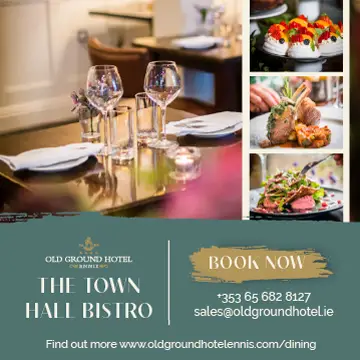 A TEMPORARY PROHIBITION on swimming at Cappa Pier has been lifted.
Since Wednesday morning, the Kilrush amenity had been placed under a do not swim notice after Clare County Council upon receiving advice from the HSE made the call due to "elevated bacterial levels" caused by "turbulent sea conditions".
On Friday morning, the local authority confirmed that following consultation with HSE and the visibility of improved bacterial results that the ban had been lifted.
Lifeguarded hours at Cappagh are 11:00am-7:00pm weekends (Saturdays and Sundays) in June; daily starting 27th June to 31st August; and the first two weekends in September (3rd-4th and 10th-11). Clare County Council advises that the safest place to swim is at lifeguarded locations.
Cappa Pier, last month was one of nine Clare beaches to retain its Blue Flag from An Taisce.