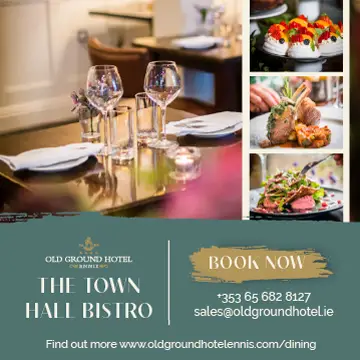 She did it the hard way which made Allowdale Shelley's January win in Tralee all the sweeter.
Off the track controversy heightened the interest in the final of 525 sweepstake ON3 class. Following her semi-final win, Shelley was thrown out as her qualifying time had improved by more than 1.2 seconds with her unbeaten run extended.
An appeal was soon launched and it was found that a mistake was made in eliminating the bitch. Subsequently, she was allowed race in the final where she started from trap one. Ardrahan Justice applied the pressure early on the back straight but lost momentum approaching the third bend leaving Shelley four lengths ahead of Brindle Beauty.
A strong finishing thrust from Beauty wasn't enough to get ahead of Allowdale Shelley who was first home in a time of 28.85 and got to clinch the €2,200 prize.
Allowdale Shelley is owned by a syndicate comprised of Clare men, Garry Pepper (Feakle), Tommy Hegarty (Clarecastle) and Seanie McMahon (Newmarket-on-Fergus). She had been trained by Kerry based Áine McCarthy for the final.