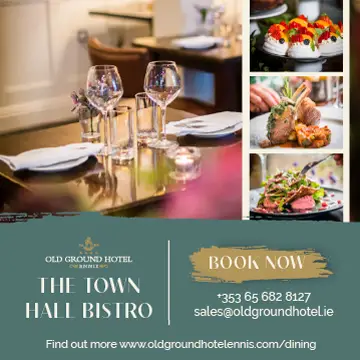 *From left Music Generation Clare musician educators Mark Sheehan, Rachel Connellan, singer/songwriter Susan O'Neill, Michelle Fahy-Rynne (teacher, Ennistymon Vocational School) , Orla Conway (Principal, Ennistymon Vocational School ) and Noel Bridgeman (MGCE) celebrate the "More than Music Programme" partnership between Ennistymon Vocational School and Music Generation Clare this week. Photograph: Joe Buckley
ENNISTYMON Vocational School students are preparing to blow the roof off Dolan's Live Music venue.
Transition Year students are embarking on a 10-week music programme which will culminate in the 24-strong group composing and performing their own original song on stage at the famous Limerick venue in early January.
The event is being made possible by Music Generation, who are providing four experienced musician educators to Ennistymon Vocational as part of the 'More Than Music' programme which is being supported and funded by the Active Inclusion Support Service.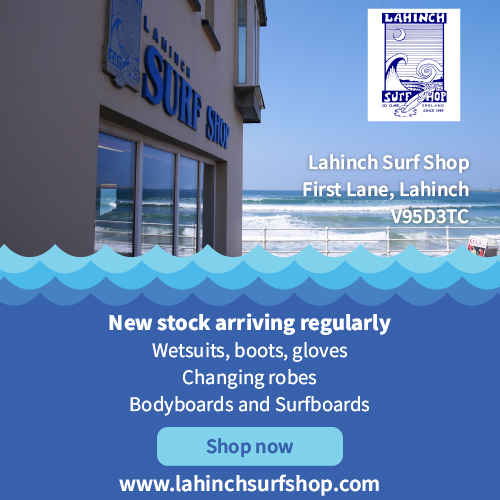 On Monday, critically acclaimed songwriter and one of Ireland's brightest emerging talents, Susan O'Neill joined students to work on the project.
Michelle Fahy Rynne, Science & Biology teacher at Ennistymon Vocational School, is the Music Generation co-ordinator for the school. She told The Clare Echo, "Susan will work closely with the students over a number of weeks in guiding them towards an exciting and innovative composition and the main goal at the end of this is that the students of Ennistymon Vocational School will perform in Dolan's Live Venue in Limerick on January 14 as part of the charity To The Moon concert, being run by Karl Daly and Humanli. It will only be our school plus other artists. The focus of the concert is on mental health and the song that they write, mental health will be the theme, and promoting student wellbeing."
Michelle, herself a fiddle player, has been working alongside Music Generation in the school for the last five years and seem them deliver programmes on making music, writing songs, producing music, editing and learning about music technology. She says the experiences gained by students have been invaluable.
"We're so lucky to be part of the process with Music Generation in Clare. What they're doing for music and the opportunity they're giving to students, enhancing their creativity and bringing about a greater sense of wellbeing through the music, it's something that's invaluable, particularly at this stage post pandemic.
"The students are definitely excited and very willing to become engaged and they are actively engaged in this creative process so everything is very positive for now. It's early stages so I'm looking forward to seeing how it's going to develop."
Michelle admits that many of the students involved don't come from a musical background.
"It's a whole new world for them and that's the bonus."
Separate from this project, Ennistymon Vocational School has been fostering music in the school thanks to their relationship with Creative Engagement Ireland & Community Foundation, who have kindly funded music initiatives in the school. "The core aim of the project is to foster creativity," says Michelle, adding, "It's affording students the opportunity they may not normally have, to learn a musical instrument. So far, 35 of our students are engaging with this project and lessons began in mid-October for fiddle, guitar, bodhrán and keyboard lessons."