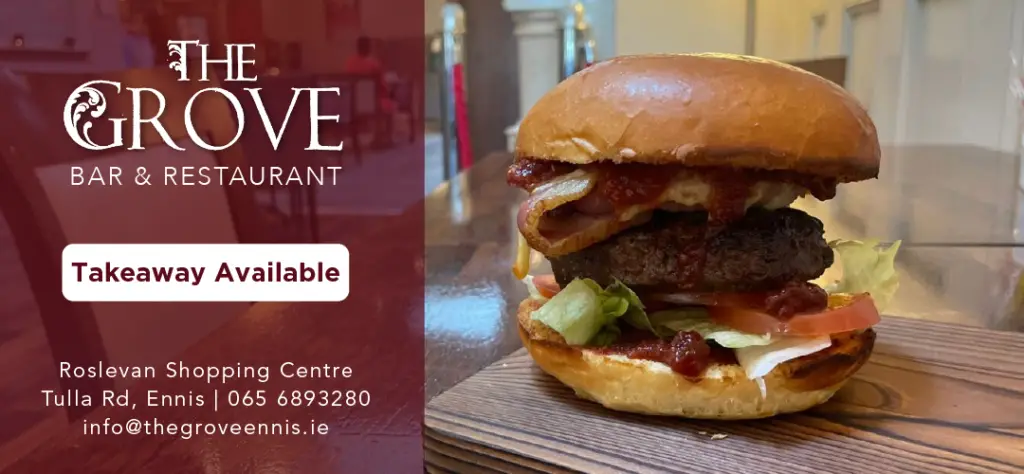 Mick Flannery & Susan O'Neill. Photograph: Mic Conlon
ONE OF IRISH MUSIC's top collaborations of last year has reignited with Susan O'Neill and Mick Flannery joining forces on a new duet track.
'Truth Can Be Kind' sees the pair combine once again, the track will feature on Susan's forthcoming Solo EP 'Now you See it' which will be released on Wednesday.
Ennis native, Susan explained, "This was another co-write and duet with Mick Flannery. I guess the theme is in a similar vein to our duet album. The protagonist struggling to deal with some harsh realities of an adulterous lover. They piece some of the story together, but request in the song to not hear the truth said out loud".
Mick admitted that the song wasn't finished in time for their 'In The Game' album but said he was very glad to see it released on Susan's EP.
The song has a raw soul-like swagger that showcases again the pair's intimate, yet warring, vocal union, which has now become one of the favourite vocal pairings to come out of Ireland and beyond in many years. Reunited with In The Game's producer Tony Buchen (Smashing Pumpkins, Courtney Barnett) for this song.
'In The Game' saw the pair receive nominations for the Choice Music Prize Album of the Year, the RTÉ Radio 1 Folk Awards' Album of the Year and take home the Best Original Folk Track award for their song 'Chain Reaction'. Susan was also shortlisted for the 'Vanda and Young' Award for her song 'These are the Days'. The collaboration album ended up being the biggest selling Irish independent record for 2021.
Susan recently wrapped up an extensive tour of North America, which also included a handful of performances with Mick Flannery, and the duet album band in Los Angeles, and the main stages of The Calgary and Edmonton Folk Festivals in Canada. The summer kicked off with another show with Phoebe Bridgers at Glasgow's Barrowland, right before a hugely memorable performance at Dublin's Iveagh Gardens.
This past fortnight, Susan flew to the UK to open for the recently Grammy-nominated U.S roots queen Valerie June, (also a huge fan of the pair), before closing out the summer tour with Mick Flannery at Denmark's Tønder festival this past weekend.
Susan will embark on her largest Irish headline tour in support of the EP, including festival appearances at glór, The Electric Picnic, Clonakilty Guitar Festival, Imagine Arts Festival, Vantastival and Sligo Live Festival. Also joining Mick Flannery for the 1-year anniversary shows of 'In The Game' in Cork and Limerick. The Cork Opera House show sold-out in no time, and a second show has just been announced for Live at St. Luke's on September 9th. The pair's last show for the foreseeable future will be at The Live at the Big Top series at the Milk Market in Limerick.