ENNIS' Susan O'Neill was among the big winners at the recent RTÉ Radio 1 Folk Awards.
For the second year in a row, SON alongside Mick Flannery won the Best Original Folk Track prize for their song 'Chain Reaction'. Her song 'Almost' was also nominated in the same category.
SON was among the performers in front of a live audience which included President Michael D. Higgins. The awards were presented by Feakle based Ruth Smith and Cork native John Creedon.
Susan was also shortlisted for 'Best Folk Singer', the award which was secured by Dublin's John Francis Flynn. Her album with Mick Flannery titled 'In the Game' was one of five albums in the running for Best Folk Album with 'Solas an Lae' by Eoghan Ó Ceannabháin and Ultan O'Brien taking the spoils.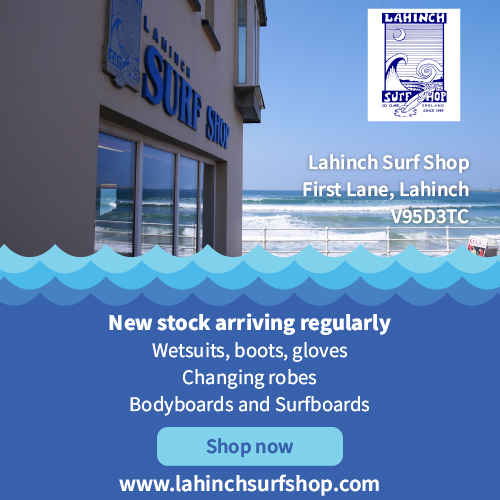 Maghera native, Martin Hayes was nominated in the Best Folk Instrumentalist. Christy Moore was honoured with the lifetime achievement award while Sarah Makem was entered into the hall of fame.
At the age of sixteen, Susan appeared on RTÉ talent show 'You're A Star' which was formerly used to select Ireland's Eurovision entries. When the pandemic struck last year, she was in the first two weeks of a two month tour in Australia and ended up getting an emergency flight home.
In the months that followed, she began working on 'In the Game' with Flannery. "That was definitely a product of everything being closed and the gigs shutting down," she recalled. "I had previously done support to Mick and would join him on stage for a song or two at the end, and it was our mutual manager, Sheena Keane, who suggested that we should work on a tune or two after hearing our voices together. Mick is very good at all the aspects of songwriting, but in my mind he's particularly amazing with lyrics. He can say something in the most perfect way that encapsulates it all and evokes emotion every time.
"I've always been drawn to melody, it has been my strongest part, so to work with somebody whose lyrics are this effortlessly brilliant has been a really beautiful kind of journey for me," Susan added.