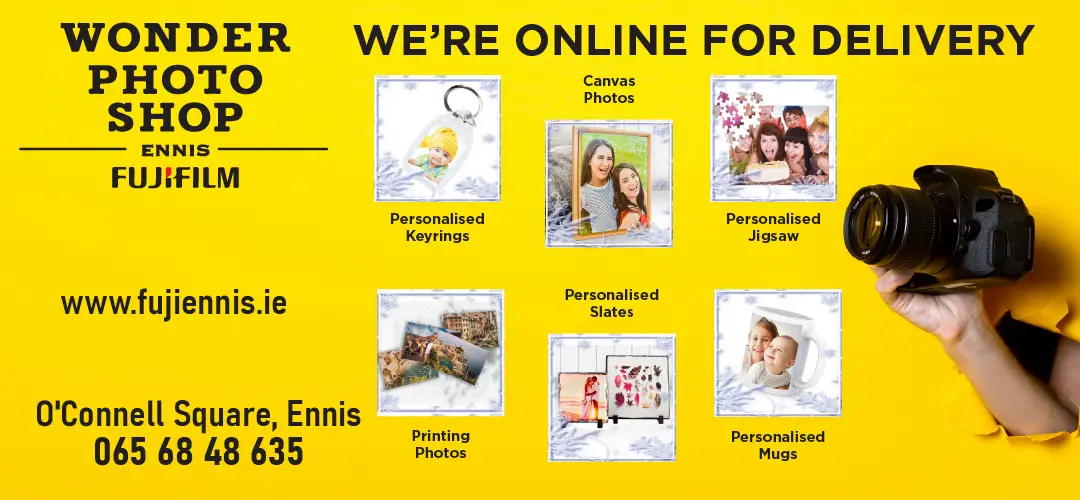 *Photograph: Sean Curtin / True Media
Clare has now went six days without recording any additional cases of COVID-19 while across the country 9 further deaths and 9 new cases of COVID-19 have been confirmed.
On Tuesday evening, the Health Protection Surveillance Centre confirmed that 9 more people had died from COVID-19 bringing to 1,691 the total amount of deaths in the country from the virus, one death had been de-notified.
In what is the lowest amount of additional cases in the space of 24 hours since March 11th, HPSC officials announced that a further 9 people had tested positive for the virus. One previously confirmed case had been de-notified meaning that 25,215 individuals in the county have been diagnosed with COVID-19 in the country.
Latest detail for Co Clare which is from Sunday (June 7th) confirmed that there has been no additional case recorded in the county for the past six days.
Clare 368 (0)
Kilkenny 345 (0)
Roscommon 338 (+1)
Kerry 308 (0)
Longford 285 (0)
Laois 262 (0)
Wexford 216 (0)
Carlow 167 (-1)
Waterford 154 (0)
Sligo 128 (0)
Leitrim 84 (0)#COVID19 no additional cases in 19/26 counties.

— Páraic McMahon (@thepmanofficial) June 9, 2020
As of midnight on Monday, 367,780 tests have been carried out. Over the past week, 19,364 tests were carried out. 185 tests were positive, giving a positivity rate of 1%.
Chief Medical Officer, Dr Tony Holohan cited advice from the World Health Organisation, "now is not the time to 'take the foot off the pedal' and that countries need to continue to work hard to avoid complacency and promote solidarity".