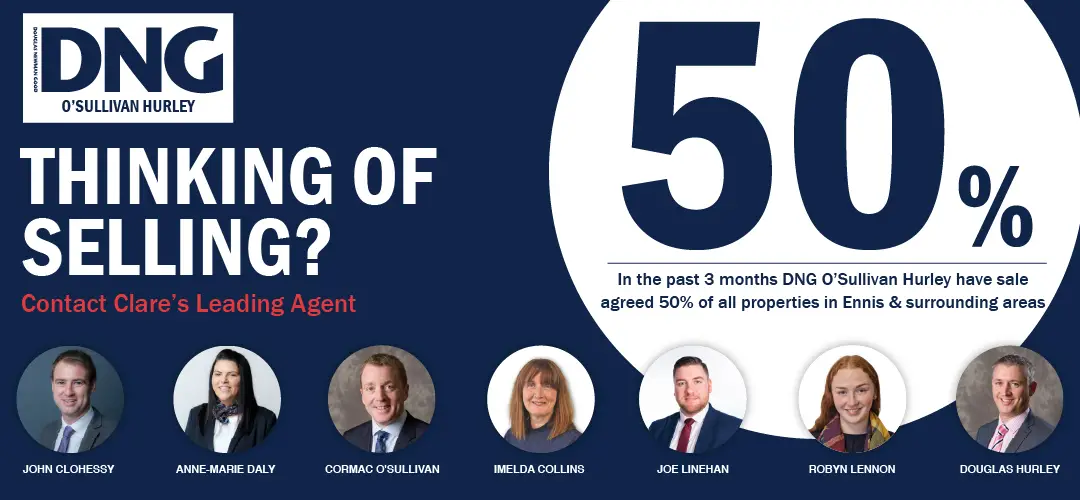 *Tom O'Brien's first half save from Ross Phelan was significant. Photograph: Gerard O'Neill
The gulf in class between the two sides is evidenced in the final scoreline as St. Joseph's Doora Barefield eased into the quarter-finals of the Clare SFC on Sunday.
By Gerry Quinn
St Joseph's Doora Barefield 1-18
Kilrush Shamrocks 1-02
Venue: Cusack Park, Ennis
Exhibiting a near to complete performance, the men from the "Parish's" execution of this victory was superbly impressive.
From the off, their team-work and score taking abilities were impressive to say the least. They held their opponents scoreless for the opening half, and only conceded one score from play over the hour, a goal by Shamrocks corner-forward, Liam Madigan.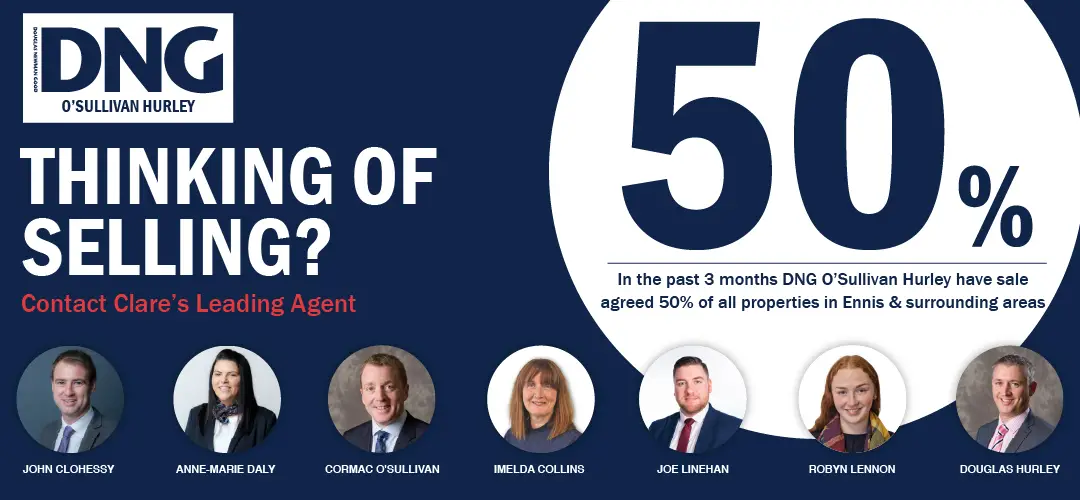 St. Joseph's led by 1-3 to no score by the eleventh minute and when the first water-break was signalled by referee Jarleth Donnellan, they had 1-05 on the scoreboard.
Joe Rafferty grabbed the opening score of the afternoon, a point from play inside two minutes and further points by team-captain Eoin Hanrahan and centre-forward Tom Hannan set the tone for the remainder of the tie. Quick thinking corner-forward Eoghan Thynne pounced on a Kilrush defensive error and rattled Tomás Moloney's net, knocking the stuffing out of an already shaky Shamrocks defence.
Kilrush did threaten the Josephs goal in the first half when on just after the first water-break, attacker Ross Phelan forced Tom O'Brien into a fine save. The Doora Barefield custodian had to stretch at full tilt to his right, to deny Phelan. Perhaps if that shot had gone in, this might not have been such a one sided affair. At half-time the scoreboard read 1-11 to 0-00, with nine different players getting on the score-sheet.
After the break further points by Tom Hannan, corner-back Fionn Kelleher and substitute Conor Brannock made it 1-14 to nil by the thirty-fifth minute. Eventually Kilrush got off the mark thanks to a pointed free by Liam Madigan. He followed that up with a goal seven minutes later when he caught a breaking ball sent in by Gearoid O'Brien and goaled from close range. But it was irrelevant to the final outcome as Doora Barefield gave an exhibition of football over the sixty plus minutes.
St. Joseph's did lose three key players to injury though and will have to sweat it out to see if they will have them back for the quarter-finals. Eoghan Thynne (hand injury), Tom McDonald (suspected hamstring) and Jack Hannan (head injury) all had to be replaced during the game.
Doora Barefield scorers: E Thynne (1-0), T Hannon (0-3), C Kelleher (0-3) 2 f's, E Hanrahan (0-2) J Rafferty (0-2), T McDonald (0-2), C Brannock (0-2) F Kelleher, K Harrington, K Thyne, D Nagle (0-1) each.
Kilrush scorers: L Madigan (1-1) 0-1 f, G O'Brien (0-1) f.
Doora Barefield
1: Tom O'Brien
2: Fionn Kelleher
6: Darragh O'Shea
4: Peter Collins
5: Kevin Harrington
3: Conor O'Brien
7: Cian McDonough
8: Jack Hannan
9: Eoin Hanrahan Captain
12: Conal Kelleher
11: Tom Hannan
10: Kieran Thynne
13: Eoghan Thynne
14: Tom McDonald
15: Joe Rafferty
Subs:
21: Conor Brannock for Eoghan Thyne (12) inj
19: Brian Guilfoyle for Tom McDonald (h/t) inj
22: Dara Nagle for Jack Hannan (40) inj
17: Nicky Hardiman for Conal Kelleher (49)
18: Aodhan O'Shea for Fionn Kelleher
Kilrush Shamrocks:
1: Tomás Moloney
11: Conor Bolton
5: Billy Clancy
12: Niall Brennan
6: Gearoid O'Brien Captain
2: Sean Purtill
14: Matthew Moloney
8: Ray Glynn
21 Jim Young
4: Dean Neary
10: Cathal Carrig
9: Mark Shannon
7: Ross Phelan
13: Stephen Ryan
17: Liam Madigan
Subs:
15: Jamie Griffin for Ross Phelan (29) inj
19: DJ Carey for Neary (52).
Referee: Jarlath Donnellan (Wolfe Tones na Sionna)