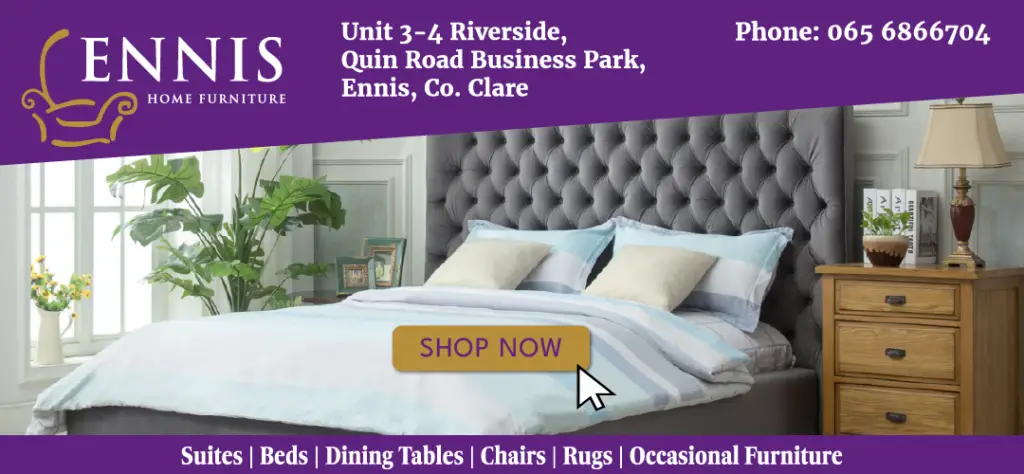 *Some of the long grass left in Kilrush this summer. 
ANNOYANCE HAS been expressed by a Kilrush councillor over the struggle to share "combined resources" between Ennis and parts of West Clare in the promotion of biodiversity and enhancement of areas' visual appearance.
An appeal for the West Clare Municipal District to work with Tidy Towns groups "to identify suitable areas to develop wildflower meadows" was issued by Cllr Ian Lynch (IND). The chosen area should be ploughed and seeded with "suitable pollinator wildflowers" by the West Clare MD and Clare County Council's gardening section to "assist the local authority's grass cutting requirements, promote biodiversity and pollination as well as enhancing the visual appearance of towns and villages".
Development of a pilot project should be done in collaboration with Kilrush Tidy Towns for 2023, Lynch maintained. The proposal was seconded by Cllr Joe Garrihy (FG).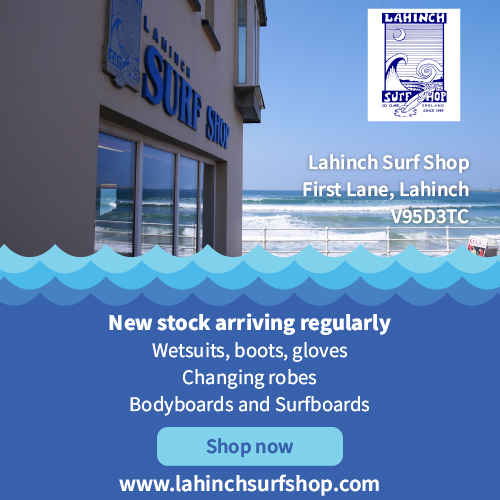 Acting senior executive officer in the West Clare MD, John O'Malley flagged, "The cost and time of cutting green areas and the shortage of community volunteers and CE Scheme participants is becoming an issue right across the County. Some Tidy Towns groups have adapted a managed wilding or wildflower meadow approach as it addresses certain categories within their Tidy Town application of 'Sustainability – Doing more with less' and 'Nature and Biodiversity in your locality'. This involved reducing mowing to two cuts a year. There is ongoing small maintenance works required with this. This is a more achievable solution based on the resources available but needs a developed biodiversity plan for the area involved".
O'Malley recalled that a pilot project on the green space on the Cooraclare Rd in Kilrush and the Active Kilrush Sports Field was completed in 2020. He added, "Identification of suitable areas to develop wildflower meadows (usually nutrient poor soils already showing signs of species richness) is a good idea and once identified these areas should then be managed as traditional hay meadows, where the wildflowers in the soil seed bed are encouraged to flourish of their own accord or assisted by sowing Yellow Rattle for example. Not all grasslands are amenable to this approach and may need to have the soil depleted over time by the removal of grass clippings for example".
For an overall plan on this approach, he acknowledged that an assessment of green spaces and infrastructure in Kilrush was required. "This is something that could be undertaken with the community next year and I will work with our Rural Development Officer and Heritage Officer, who have both fed into this response, in progressing this".
It has been "a tough summer" with regards grass cutting in the West Clare MD, Cllr Lynch observed. He said it was "very disappointing" that combined resources in the Council couldn't ease the burden. "A machine only gets used for the town of Ennis but it wasn't offered or introduced to the grass that was growing in Kilrush for a long time," he added. To throw the workload back on the West Clare MD was "a bit farcical," he said.
Wild flower seeds had been beautifully planted in some towns and villages, Cllr Lynch opined. "It takes a long time for the grass to grow, we had a pure meadow of 3ft of grass and not a single flower with no biodiversity". He predicted next year would be more challenging and offered to give funding through his General Municipal Allocation "to get a student or two out with a shovel or brush helping to clean the town of Kilrush".
Speaking at the September meeting of the West Clare MD, O'Malley said an overall plan was required for the county. He told councillors he had spoken with the Heritage Officer on the motion. "We will engage further and set a plan in process, I've committed to that and we will do it," he added.
An update was then sought by Cllr Lynch on the loss of two rural development officers in the West Clare MD, "the workload they were doing is hard to replace".
Director of Services, Leonard Cleary confirmed he has engaged with HR with a view to recruiting for the two vacancies. He outlined that another staff officer died suddenly with another assisting on the displacement of Ukrainians. "We have four gaps in the team at the moment and we are actively working with HR. With four vacancies it is having an impact on the ground with our service delivery".